Science
Travelling in a Pod at the Speed of Sound Hyperloop: In case you are a person who is quite up to
If you have watched all ten Fast & Furious movies then you are a big aficionado of cars and probably
'The Balancing Act' is a play presented by the International Association for Performing Arts and Research, India (IAPAR) and the
Every nook and corner of India is overflowing with cultural heritage and history that it truly gratifies the title- 'Incredible
Travelling in a Pod at the Speed of Sound Hyperloop: In case you are a person who is quite up to
The Mining of Cryptocurrency: Gone are the days when we could use paper as cash money only. Gone are the times
The Robotics Era that We Live in: Perhaps one of the most exciting and thrilling domain of science in this world,
Names on Mars, Hearts here on Earth: You might have been aware of the craze that came up recently that
Blocks and Chains – Blockchains: In today's world there is almost nothing that is not encrypted before sharing and public use,
A Home Miles above Our Home Planet: Unless you are an age old cave man living in some remote undiscovered
Reusing beyond Imagination – Reusable Spacecrafts: The domain of advent in space exploration and new technologies ranging from the electric
Machine Learning – this term has been doing the rounds for quite some time now. This name was coined by
Being Artificially Intelligent in Addition to Natural Intelligence: Normal intelligence or the human intelligence as we know it is a
Live Streaming Video Content Gains Momentum: In any sort of a business, connection is extremely important as whatever the end
Social Learning Outperforms Remote Learning: Practical knowledge boasts much more importance alongside fundamental concepts. If the employees of an organization
With the onset of various social media platforms since the mid-2000s, there is no doubt that these social-media platforms are
Impeccable Reasons to Prefer Working for a Startup Over a Corporate: Start-ups are the newly evolving business ventures consisting a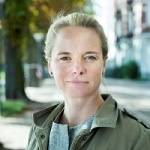 Anna Frellsen
MATERNITY FOUNDATION
"Maternity Foundation was listed and featured as "Entrepreneur of The Year 2018" in Beyond. It has been of great pleasure to work with the team behind Beyond – a very smooth and all the way through professional experience."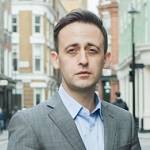 Alexei Poliakov
LOCOMIZER
Working with Beyond Exclamation was both fun and inspiring. They are innovative in their approach to business trends by asking probing questions about why the company founders, proposition and benefits are unique. In other words, Beyond! provides the professional insight every customer and investor really wants to know before committing. The pleasure was ours to work with Beyond!
Nikolaus Suehr
KASKO
"Beyond Exclamation was very professional in their approach to nudge me to keep deadlines, help with the copywriting and publishing process. Highly recommendable."
Catherine Flax
Pefin
"Working with Beyond Exclamation was seamless and we had a good time too! They are great communicators and the end product was impressive."
Peter Hewer
Enterprise Mobility Expert & Management Consultant
"Working with Beyond Exclamation has been a pleasure. It's rare that a publication is so professional and prepared from the first engagement. From the moment I engaged with Beyond Exclamation, they were specific about what you wanted and how the article fits into the publication. The outcome and published article were on a level you rarely see. I will gladly work with beyond! again."