Science
Travelling in a Pod at the Speed of Sound Hyperloop: In case you are a person who is quite up to ...
Live Streaming Video Content Gains Momentum: In any sort of a business, connection is extremely important as whatever the end ...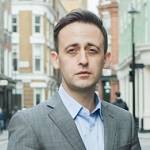 Alexei Poliakov
LOCOMIZER
Working with Beyond Exclamation was both fun and inspiring. They are innovative in their approach to business trends by asking probing questions about why the company founders, proposition and benefits are unique. In other words, Beyond! provides the professional insight every customer and investor really wants to know before committing. The pleasure was ours to work with Beyond!
Nikolaus Suehr
KASKO
"Beyond Exclamation was very professional in their approach to nudge me to keep deadlines, help with the copywriting and publishing process. Highly recommendable."
Catherine Flax
Pefin
"Working with Beyond Exclamation was seamless and we had a good time too! They are great communicators and the end product was impressive."
Peter Hewer
Enterprise Mobility Expert & Management Consultant
"Working with Beyond Exclamation has been a pleasure. It's rare that a publication is so professional and prepared from the first engagement. From the moment I engaged with Beyond Exclamation, they were specific about what you wanted and how the article fits into the publication. The outcome and published article were on a level you rarely see. I will gladly work with beyond! again."