Samsung Galaxy Fold Sale on September 6 in South Korea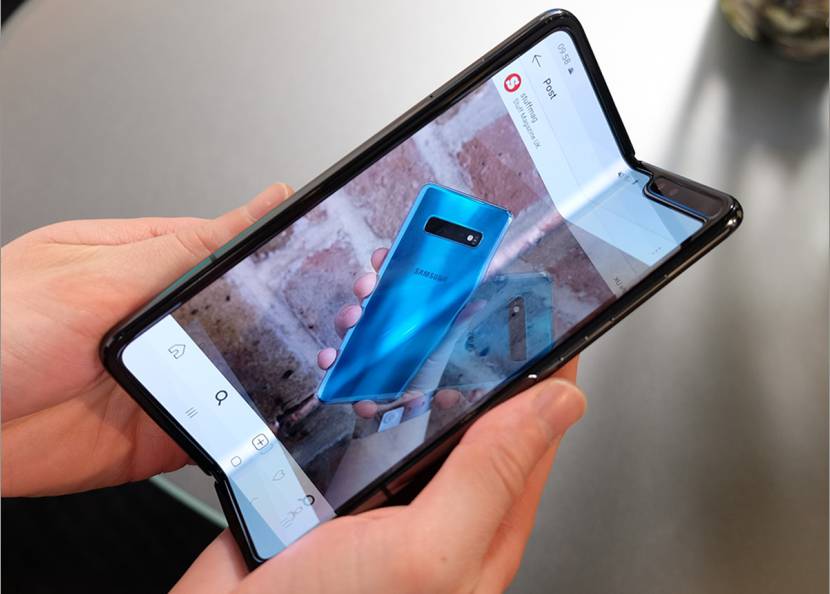 The much awaited first foldable smartphone of Samsung Electronics Company will be open for sale on September 6 in the South Korean market. Although the sale of the innovative smartphone was due to launch in the US market in April this year however, the release was stalled due to defects in the screens that was identified in the samples.
In an attempt to launch something different with the recent saturation of innovation in the smartphone market, Samsung is all set to explore a new series of foldable devices. The Samsung Galaxy Fold will cost $1980; launching price with fifth generation mobile connectivity. Samsung also said that they will offer 5G and LTE-enabled versions of the device that will be released in selected countries like Britain, France, Germany and United States.
In July this year, Samsung had confirmed the release of the device in September after making a few amendments that were detected by reviewers. Also, Samsung has assured the provision of a program for Fold owners, in which the company bears 70% of the cost in case of screen repairs that will be available once a year.
Huawei Technologies were in plans of launching a foldable device last month, however they restricted the release as a result of their trade war with US being blacklisted in the US market and being banned from accessing US technologies like Android OS, Google etc.
Mobile retailers in South Korea are expecting a hike in the sale of 5G connectivity with the sale of Samsung Fold, that will boost discounts in the insurance plans offered for the expensive smartphone.
Change is always a benefit if it offers the consumer what they need. The large screen of Fold is sure an attraction for smartphone users that is expected to gain a positive response in the market.