60 Percent Ban on Air-polluting Cars due to Scorching Heatwave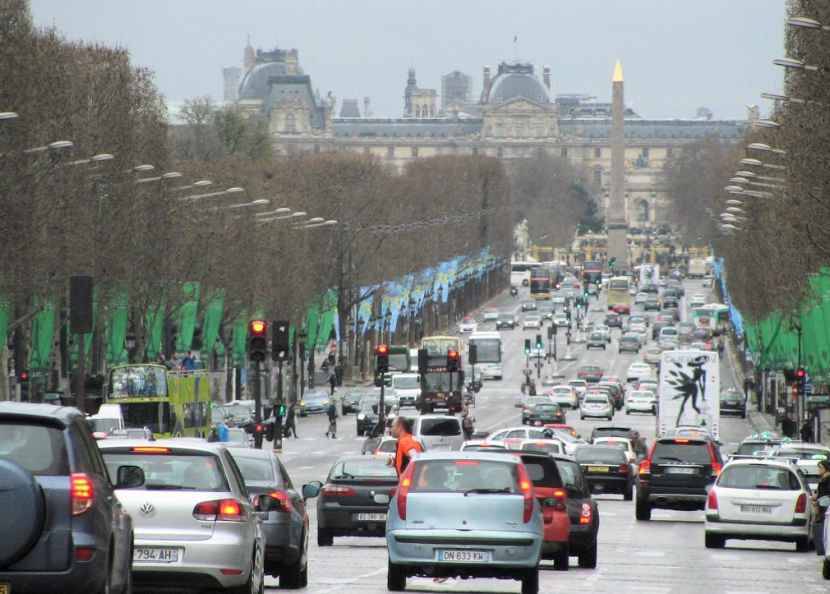 Paris imposes a ban on older and less efficient cars as a result of increase in the heatwave and air pollution. As the weather condition worsens with predictions of rise in heatwaves Paris has taken a tough call making it the most drastic restriction ever imposed.
Most of France is baking under the sun and to make life more difficult, a peak in pollution linked to the heat has hit the French capital. Nearly five million vehicles registered in the Ile-de-France area around Paris were covered, about 60 percent of total, a record number to be restricted. The pollution problem has prompted the Paris authorities, where temperatures are expected to reach 37C on Wednesday afternoon, to ban the most polluting vehicles from the French capital.
Only those with vehicles registered 0, 1 or 2, as well as people with electric vehicles, will be permitted to drive. Several drivers said they were ignoring the restrictions as the fines were so low; 68 euros ($77) for cars and 135 euros for vans.
In addition to banning certain cars from the Paris region, city authorities also announced free residential parking on Tuesday and Wednesday to encourage motorists to leave their cars at home and use public transport or non-polluting transport. The French authorities have also imposed restrictions on water supply due to the spread of the heatwave.
The rules are said to get stricter going ahead until 2030 when only electric or hydrogen-fueled cars will be permitted on the Paris roads. Authorities said that they will need to face reality which is the increase in air pollution due to the heatwave. Paris will need to take some strict steps to curb air pollution going forward as the climatic condition are not in French favor.