Women are taking strong steps as entrepreneurs: Hear what they have to say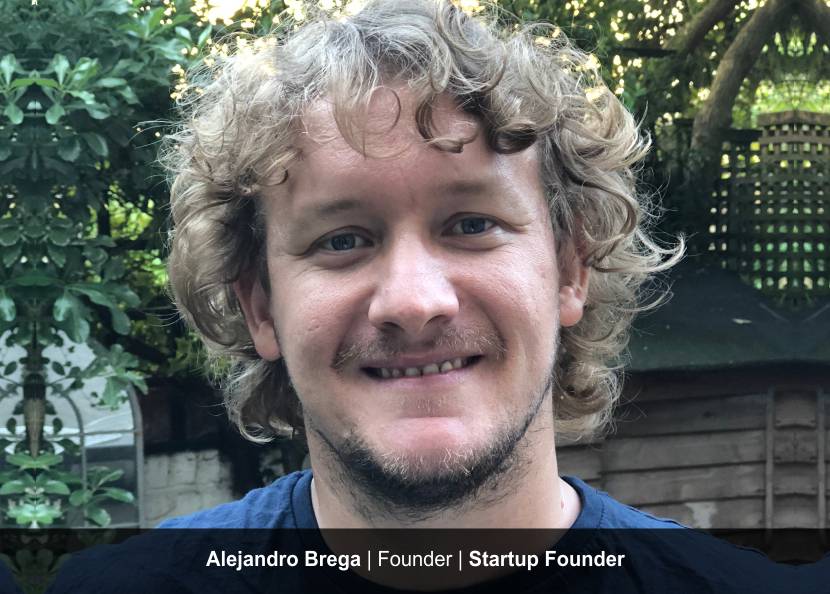 The changes produced by the digital revolution are introducing incredible possibilities, also accompanied by intimidating challenges. Therefore, digital literacy or learning about technology is already considered a critical skill for all people. According to a report by the GSMA, "the lack of digital skills and relevant content at the local level are the biggest barriers to digital inclusion" in Latin America and the Caribbean. Certain population groups, including women, people from indigenous communities and people with disabilities face especially these challenges.
A new generation of leaders

Fortunately, a generation of diverse leaders motivated to expand opportunities for participation and training in the digital economy have already been dedicated to closing this gap, from their own communities. We summoned several women in Latin America leading the field of technology to tell us about how they will become involved in this field, the projects they lead now and their vision to make the future of technology in the region more inclusive. Their initiatives represent different approaches to this end, through the design and opening of educational resources to learn about technology and integrate it into our lives:
Mercedes Werner

Mercedes Werner is manager of Innovation and Technology in the Ministry of Education of the City of Buenos Aires. She is co-creator of "Programa tu futuro," a series of workshops for young people seeking training in programming and technology areas and has led other digital education initiatives. To achieve digital inclusion, among other measures, he says that learning experiences about technology have to leave the classroom.
"Although, I started my career thinking about technology education as the need to learn to work with technology, today I see that it is much more than that," Werner said. "The biggest challenge we have is to live life within the framework of digital culture and the great transformations. What does this mean? that in addition to the labor challenges that we face are the social and cultural ones".
Werner told us about the first experience that made him understand "the strength that the digital transformation would have in our lives":
"The 'data monster' was the Excel spreadsheet that I invented in my first job," said Werner. "In one day, I almost automatically generated the 20 reports that were supposed to take me a month. I was impressed by the impact this had on my daily work. When I made that monstrous spreadsheet it was not only the ability to make formulas in Excel that was at stake, the most complex was the creativity of reinventing my work and the self-confidence in which I could continue adding. That's why I think the biggest challenge we have as a society in general, and from the Ministry of Education in the City of Buenos Aires in particular, is that citizens can have the necessary technological skills, the will to continue learning and creativity to transform us ."
Daniela Galindo Bermúdez was born in Bogotá, Colombia. His company "Hablando con Julis" is dedicated to generate social inclusion and to create technologies and new educational methodologies that allow people with and without disabilities to learn and communicate in the same space and place, respecting their own learning rhythms. Its vision is to realize "that educational institutions have new technologies and pedagogical methodologies that generate a real social inclusion, where all, without exception, learn and relate to the same tool."
"My story is very happily marked by my sister Julis. She was born with a disability that does not allow her to speak. Together with my family, several years ago, we undertook the path of designing this technological solution that has had very positive results in more than 8,000 people, to which we have arrived today in all of Latin America."
Galindo observes that there are very broad opportunities to recognize the needs of people where technology still does not respond and thus innovate based on them.
"The success within Hablando con Julis has been marked by understanding and never losing sight of the specific objective of this tool. Objective that is accompanied by also knowing our population, their needs and abilities. The final client will only use a technology if he understands and understands what he should use it for and adds value to his daily life. It is our business to create technologies that truly meet and satisfy their needs, that make their use more organic in everyday activities".
Allison Silva
Allison Silva is a Systems Engineer from Bolivia. She is currently the co-founder of Eressea Solutions, a web technology development company and also director of the Emprender Futuro Foundation, which is dedicated to fostering skills in three pillars: technology, entrepreneurship and education, through its different programs for entrepreneurs and women.
"There are several aspects on which we should focus to work on technology, which can be worked at different levels and ages. I would recommend that from a very early age the subjects of mathematics, literature and languages, especially English, be promoted. Also, in the strengthening of soft skills or soft skills that allow you to work collaboratively and efficiently in a global world, "said Silva. "On the other hand, later it will be important to see the great opportunity in the technologies and how they can contribute to your life, not only professional, but also business and personal. Technology gives you tools that allow you to dream and build big, it represents a scenario where there is no more limit than your talent and your desire to grow".
She told us about her formative experience, about challenging stereotypes about women in science and technology careers.
"I decided to dedicate myself to technology when I was 17, when I graduated from high school and chose my professional career," said Silva. "I loved mathematics, I always wanted to study engineering, but I did not know which one. Determined and determined to study engineering, despite all the comments against, I chose the Systems Engineering degree. It was a new career in the middle, I could build coding and structuring systems and it was an incredible challenge".
Gabriela Gaona
Gabriela Gaona is a computer engineer from Paraguay, where she is co-founder and Chief Operating Officer of Codium S.A., a software development company that works for startups, government and the private sector. He also works as CEO in the NGO Girls Code, an organization that is dedicated to introducing the world of technology to girls and adolescents in Paraguay through programming workshops and robotics.
"When I was doing technical baccalaureate in electronics, at school we had a subject called algorithms, where I learned to program for the first time and aroused my interest quickly," said Gaona. "I think it was the key to choosing to continue in engineering at the faculty".
"For the next few years it will be important to bring programming and logical thinking skills to schools throughout Latin America. Introduce technology as a means of learning any subject from the first years of age".
Celeste Medina
Celeste Medina is co-founder and CEO of Ada, a social enterprise that trains women as programmers and connects them with companies that need their talent.
To achieve an inclusive digital transformation, Medina highlights: "We must recognize the importance of diversity in the teams that develop the AI with which we will interact in the future. Diversity not only of gender, but of races, religions, etc.".
And although there is a gap currently in digital inclusion, it is not the same as saying that technological talent in diverse groups does not exist or that it is only of the younger generation.
"My mother was a programmer, therefore, at home — with a lot of effort — there was always a computer. I have been using DOS since I was 5 years old and at 10 I was already doing web pages. When choosing a university career [studying computer science] it was the natural decision for me. I reaffirmed this decision when I discovered all the possibilities that the technology could offer and the impact it could have on her".
Iris Palma
Iris Palma is a Salvadoran business economist and founder of The Next Services, SA de CV, a company in the field of technology as services, based in San Salvador.
"The most important practice to take into account in the next few years is undoubtedly the application of technological advances such as IA, IoT, Big Data, Automation, among others, to solve the critical problems of economic and social backwardness, that is, the challenge beyond the development of technology is to learn about its application to change our reality day by day" said Palma.
"In 2011, I had the pleasure of being selected to participate in the Electronic Government Liaison Officers Program of the Organization of American States, in which young researchers joined us to work with our governments to design and promote strategies for use of technologies in public services and public policies, "said Palma. After leading in additional collaborative experiences, "this is how I discovered and specialized in the solid relationship that exists between technology, the efficiency of productive processes and the business climate".
The experiences and visions shared by these leaders are encouraging. Perhaps the best thing is that they only represent a sample of the many women who work to develop an inclusive and innovative future in Latin America and the Caribbean. Make visible projects and stories like yours, open resources that facilitate learning in the field of technology and build networks of collaboration and exchange are some of the first steps to continue expanding the possibilities. We want more leaders like them to continue to emerge to build new development solutions in the region.