Bringing Doctors & Patients Together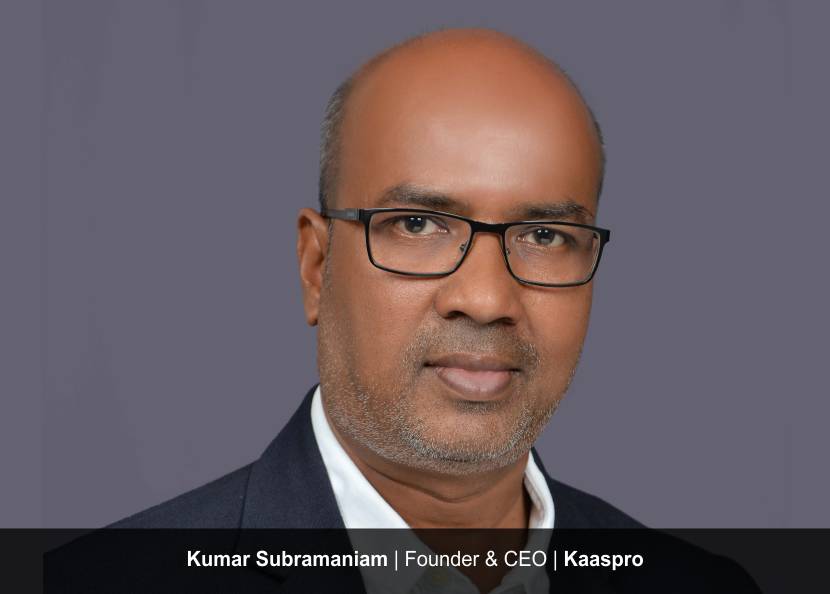 EMR/EHR adoption has been growing in a big way during the recent times, thanks to various factors such as easy and timely access to patient medical data, more efficient data capture, and improved interoperability. With advancement in technology becoming more wide-spread, healthcare industry has been embracing software solutions such as EMR and EHR on a large scale, as these solutions have the potential to make the lives of patients and providers better. Driven by potent forces such as Meaningful Use and incentive programs, there's no doubt about the increased adoption of health information technology solutions in the future. Recognizing what would future hold for the healthcare landscape, one firm started building the most reliable and affordable services and solutions to clinicians and healthcare facilities – Kaaspro, the exclusive health information technology services provider.
Assisting and empowering the medical professionals
To assist and empower the medical professionals to achieve providing the most optimal healthcare to their patients through varied health information technology products has been motto of Kaaspro since the foundation. The firm has developed, in partnership with clinicians and IT professionals, innovative products such as 75Helath EMRs, 75Health EHRs, 75Health Personal Health Records, and 75Health Practice Management System. Moreover, the team at Kaaspro has ensured that by adopting cloud technology, its clients-clinicians and hospitals, are enabled to provide improved levels of services and care than what would have been possible by using their internal IT efforts. Kaaspro is able to facilitate clients to accomplish flexibility and scalability, bring down operational costs, and achieve reliability and security, thanks to our exclusive cloud-based solutions.
Similar to other industries, the global healthcare industry is also experiencing a period of innovation and growth that is based on information technology. One of the options in the modern era is leveraging the capabilities of cloud systems to develop and accomplish eHealth goals. "At Kaaspro, we help medical practices and providers to reap the exclusive economic benefits and information management advantages offered by the cloud," Kumar Subramaniam, company's founder and CEO.
Dedicatedly striving to satisfy the varied requirements of the clients
Storing, sharing, and processing critical patient health information has been one area of concern for medical professionals since long. Thanks to the modern Cloud-based Electronic Health Records (EHRs) and Electronic Medical Records (EMRs), clinicians are now able to manage patient records in a convenient and secure manner. The once paper-based medical records have been rendered robust and accurate with the entry of cloud-based systems in the health information technology front. As cloud-based EMRs and EHRs were found to be the most optimal solutions for taking medical data management to the next level, Kaaspro has devoted time and efforts to come up with the best and most reliable cloud-based systems. Kaaspro has germinated the idea of developing cloud-based health information technology to assist hospitals and doctors considering the various advantages such as efficient and integrated patient care, better patient data management, secure and accurate information, and increased care quality and productivity.
With several vendors and service providers pitching for market share and the medical industry constantly evolving, it has not been a smooth sailing for Kaaspro. "We have been dedicatedly striving to satisfy the varied requirements of our clients in the ever-changing medical ecosystem. Huge changes such as the value-based reimbursement model and governmental policies and standards have proven to be particularly difficult to adapt with," Kumar adds.
Fulfilling unique client needs while adhering to all statutory and individual compliance needs has been one of the biggest challenges that Kaaspro faced. But Kaaspro has surmounted these issues by fine-tuning the company's products according to the specific client needs and making the essential changes to meet all compliance needs. Also, the company has always included its clients, employees, and all stakeholders involved in its projects. By ensuring that they are all actively taking part in the various stages of creating products, Kaaspro accomplishes the capability to face any challenge that comes up.
An industry veteran striving for better future
Kumar is an electronics engineering graduate from the prestigious PSG Institute of Technology, Coimbatore. Motivating leadership and technological foresight that helps the healthcare fraternity with solving their unique needs are his strongholds. Having an industry experience of over 20 years, he has gained the expertise and capability to drive the company ahead.
Kumar encourages innovative ideas and assists developers in coming up with their dream projects in a manner that not only brings out the best in them but also satiates the client needs effectively. Having identified and understood the immediate needs of the medical professionals with their hectic activities, and the demand of patients and individuals with regard to the most optimal healthcare and safety, he has conceptualized the most reliable and efficient health information systems and worked along with the team for successfully building the same.
Unmatched and reliable services
Kaaspro's flagship software, 75Health EHRs and EMRs are the modern real-time electronic version of patient medical data that describe all necessary information in minute detail. By making its products patient-centric and doctor-friendly, Kaaspro has ensured that users find them unmatched and reliable. Enabling managing and exchanging critical patient data in the most reliable and fast manner, the company's EMRs and EHRs convey accurate information to the intended destination.
"We have ensured that our health information technology products unfold case-specific solutions, thus increasing patient safety and patient outcomes. Our products help healthcare facilities and clinicians in bringing down redundancy and improving efficiency, while ensuring that patients are empowered to cut medical expenses and encouraged to take active part in their care. We have taken care that all stakeholders are involved in the crucial development stage of our health information technology products, ensuring that all possible requirements of clients are met with effectively," Kumar asserts.
Any technology solution, to be able to satiate the client needs on a long-term basis, must be updated on a regular basis. "We are particular about providing follow-up on implementation, continuous customer support, and long-term updates. This way, we make our clients feel at home with our products regardless of time period. This also ensures the busy medical professionals are never stuck with any hindrance at any stage after having adopted our products. We take responsibility of tweaking the product according to their requirements at any point of time," he further adds.
Enabling clients to achieve the best care quality possible
Kaaspro has been striving to offer the clients the most economical and efficient solutions that make running their practices smooth and achieving the best care quality possible. To be able to accomplish the primary motto of any medical practice, namely, providing the most optimal care to patients under the most economical manner, products such as 75health EMR/EHR lend reliable assistance. Kumar believes in customizing his products according to the specific needs of each of the client. Medical practices of all sizes and different specialties will be able to get their needs fulfilled with Kaaspro's products.
Kaaspro envisions cloud technology and mobile integration to be the factors that are going to impact the healthcare industry in a positive way in the coming years. The company has a few innovative and sophisticated medical information technology products in the developing stage. "We aim at providing software solutions to the medical professionals and healthcare facilities that enable them to offer the most reliable and safe care to their patients. Our vision is to help the medical fraternity with the most reliable and efficient systems that facilitate improving the health of the entire society," Kumar concludes.