Transforming Healthcare by Leveraging Telemedicine & Virtual Health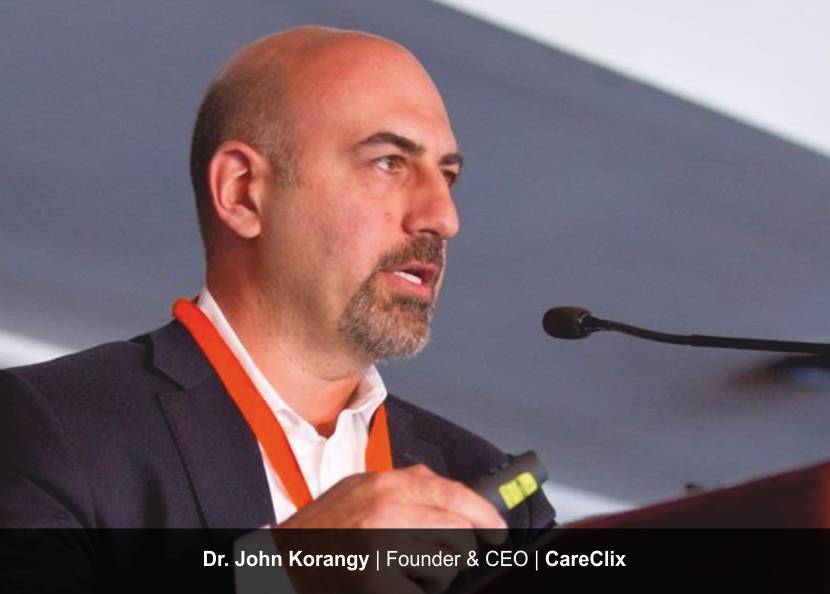 Today, the field of telemedicine is evolving more rapidly than ever before. As technology progresses at exponential rates, so does the extensive affordability and accessibility to fundamental telemedicine instruments. For instance, not only do we now have real time video telemedicine technology, but most of the U.S. population has the experience of using internet video chat applications (such as Skype or Facetime) and access to a computer or mobile device to use them.
Originally, telemedicine was developed to treat patients who were in distant locations, far from local health services or in regions where medical professionals were in short supply. While telemedicine is still being used to tackle these issues today, it is progressively becoming an instrument for convenient medical care. Today's connected person needs to spend less time in the doctor's waiting room and get instant attention when they need it for minor but urgent circumstances. This expectation for more convenient care, coupled with the absence of many overburdened medical professionals has resulted in the surge of telemedicine businesses.

The Beginning of Revolutionizing Healthcare
Established in 2012, CareClix is the industry leader in telemedicine and virtual health software and services. CareClix provides a range of telehealth services by coordinating with board-certified physicians around the globe, including high-definition video exams and remote consultations. CareClix also operates a provider network that allows physicians to provide their patients with general and specialized services on demand 24 hours a day. On the patient side, you can file and track claims online through the CareClix platform. The patient can also schedule and update online telemedicine visits through the self-scheduling feature at any time. Health systems and provider organization can also license the CareClix application for their own internal use as they virtualize their existing practices.
CareClix provides extensive telehealth solutions connecting medical providers and patients across the globe. The CareClix solution integrates a multi-user cloud-based video examination system with whiteboard functionality to improve the quality and flexibility of healthcare. It includes file-sharing technology, web-based electronic recording system, personal health recording system, and access to laboratory, pharmacy, and technical facilities in real-time. The CareClix provider network involves board-certified physicians who provide care to a patient population both domestically and internationally.

The vision that paved the way
Back in 2010, a pioneer in the field of Telemedicine, and a widely respected doctor with more than a decade of experience working as a physician, Dr. John Korangy ventured upon a vision of allowing patients to have access to qualified physicians/providers at any time from anyplace. The only barrier was technology. "So with CareClix, we set forward to create a solution that would enable patients to have access to physicians/providers at anytime from anywhere. Customers work with us since we have been able to replicate the traditional brick and mortar practice best in an online setting," Dr. Korangy recalls.
With over 25 years of combined medical knowledge in the practice of medicine and telemedicine research, the founding is committed to providing their patients with superior quality healthcare anywhere, at any time. One of the biggest achievements for Dr. Korangy was being able to take a concept he had to remove geographic barriers for health care delivery and enable people to have access to direct medical services regardless of time or location into a product known as CareClix which is now regarded as one of the best if not the best virtual health solution available.

Helping People Preserve their Health
Growing up, Dr. Korangy always wanted to be in a profession where he was able to help those in need and the less fortunate than him. "Entering the medical field allowed me to fulfill this goal of helping people with the most important thing-their health. I never thought I would be doing the type of innovation and change in health care delivery that I am doing now with CareClix," Dr. Korangy says. "Balancing professional and personal life can be challenging at times but having a virtual environment that we work in, I am able to be involved with family activities while keeping a pulse on CareClix and our daily work."
According to Dr. Korangy, it doesn't matter how much work we do, there is always more to do. "We set individual goals and company goals for both short term and long-term results. Our field is ever evolving so there is ample work to be done in our ultimate goal of keeping people healthy," he adds. Furthermore, Dr. Korangy hopes to keep CareClix moving forward as a market leader in the virtual healthcare delivery space. CareClix has come a long way from a simple idea to a full-scale operation. He hopes to work closely with his team to try to improve people's lives every day.

Meet the Trailblazer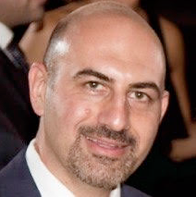 Dr. Korangy is the Founder & CEO of CareClix. He specializes in neuroradiology and understands firsthand the challenges that doctors, and patients face in today's evolving economic and political environments. Dr. Korangy is committed to improving service delivery to patients throughout the United States, and to supporting the medical community in expanding what is possible for care. He received his medical degree from George Washington University and received medical training at Georgetown University as well as the National Institutes of Health.
With the advancement of new technology introduced in every field and the widespread of health hazards, people have started using technology to their benefits in order to preserve their health. Hence, telemedicine has a progressive future in this fast-paced world of professionals. Dr. Korangy and his team have foreseen the growth of telemedicine and are confident about its adaption to a great extent ahead. Convenience along with efficiency is something that everyone seeks, and that is what Careclix offers. The positive feedback that they receive from their valued customers, is a motivation for the team of Careclix to keep innovating new technology and help patient care.
Dr. Korangy and his team are all set to enter the next level of telemedicine as they work on inventive methods of advanced healthcare. It only takes a good motive to start a revolution and Dr. Korangy is a visionary who set foot into this field with a noble intention of helping people lead a healthy life through the expansion of Careclix. We are certain that, this is the start of a great revolution in virtual health care delivery.