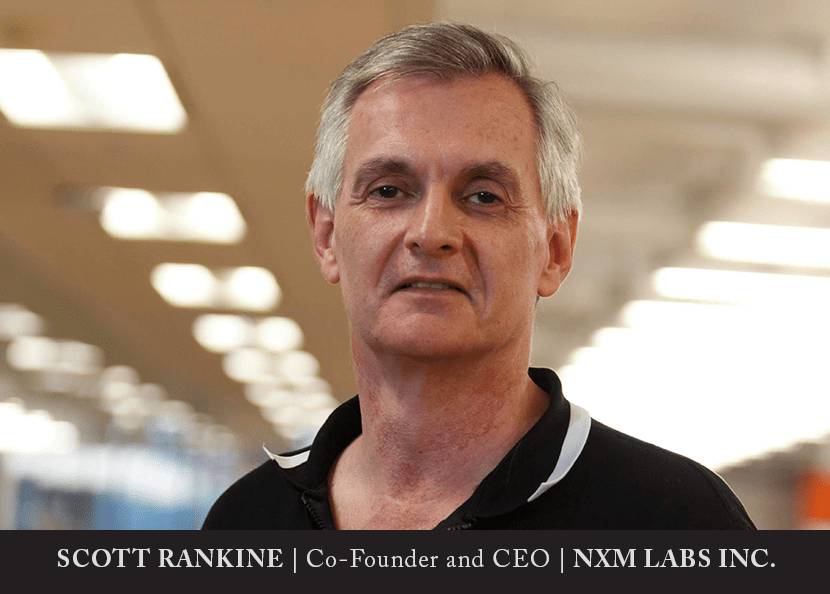 Transforming Security Autonomously with NXM
Another example of the rapid pace of innovation in the world of Internet of Things (IoT) is the advent of Autonomous Security systems, which enable machines to automatically defend themselves against hackers, safeguarding everything from home automation systems to self-driving cars. This new software technology not only detects vulnerabilities but also enables IoT devices to defend themselves from rapidly evolving threats. NXM, the leader in Autonomous Security, is on a journey to advance the evolution of connected devices that includes protecting personal privacy while ensuring data integrity. Based in San Francisco and Toronto, NXM received the Frost & Sullivan's 2019 North American Visionary Innovation Leadership Award in IoT Security. We are pleased to share their story in this exclusive article.
The Foundation of NXM
As serial entrepreneurs, NXM's founders are always on the lookout for big problems that need solving. It was a Wired Magazine article that showed how easy it was to hack and crash a Jeep, which got them thinking about the security of connected devices. And comments by SoftBank's Masayoshi Son that the biggest obstacle to achieving massive growth in the IoT industry was security confirmed that they were onto something BIG.
The challenge NXM was trying to address was the development of scalable, highly automated IoT security system that could manage billions of connected devices. They dubbed this Autonomous Security in which devices would manage their own security without the need for human intervention or oversight. NXM determined blockchain had to be core in their security design. But just using blockchain to register a device didn't get them much. So, they figured out how to initiate a blockchain transaction at the chip level, orchestrate data at the edge into disparate databases to maintain data integrity and privacy, and enable devices to monitor each other for intrusion by using proven crypto token techniques. Their effort has already been recognized with multiple industry awards.
The Exceptional Services and Growth of NXM
NXM's business is designed around applied technology research, IP commercialization and customer engagement. They launched the Center for Autonomous Security and Data Integrity (CASDI) to help onboard private/public partnerships to develop novel applications, including safeguarding IoT devices against future quantum computer attacks. As the NXM platform combines privacy, data integrity and security in one solution that begins at the chip level and extends all the way to the cloud customer engagement typically starts with a proof of concept trial to prove out its value.
To secure massive adoption of their technology NXM has focused their business development efforts on an ecosystem of companies that would enable them to potentially touch billions of devices. This starts with chip designers and includes original equipment manufacturers that produce IoT devices. To that end, NXM's platform has achieved Arm PSA level-1 certification from Underwriters Laboratories (UL).
The Expert Leadership Behind the Success of NXM
There are four co-founders. Scott Rankine directs the business as CEO, taking care of strategy, funding, and building the best team given their resources to execute a vision. "As we're still pre-revenue, we don't expect to experience any meaningful pay off until next year. We're entering the trial stage with key partners now," shares Scott.
NXM is three years into their journey to build a substantial, category-defining company. While they have experienced the usual twists and turns along the way, they have kept a steady eye on solving the IoT industry's major pain points in security. Scott believes that they are encouraged by the caliber of support they have received to date from their partners as well as investors.
Scott started his career as a technology journalist and business analyst. Now he helps create new technologies and products other people write about. Scott has been a serial entrepreneur with a record of building innovative products. "As a kid I was inspired by NASA astronauts and the Apollo Moon program so I guess you can say I've been a tech geek my whole life," he adds.
The Vision of NXM and Plans for the Future
NXM thinks big and they are not afraid to fail. That is the nature of real disruption. It is not incremental, it's transformational. These attributes have made them attractive to those who are motivated by challenge. While they may not be landing on Mars, NXM is trying to create a new and better way to trust the connected devices that impact our lives now and in the future.
Blockchain has become synonymous with crypto cash, so perhaps that's why people refer to it as an industry. To NXM it's an enabling technology. With that in mind they believe it will eventually be embedded in everything that involves connectivity and data. And through them, it will become the cornerstone for managing transactions and ensuring data integrity and privacy. NXM believes that we currently live at the intersection of IoT, blockchain and 5G. They intend to ride the 5G wave for global expansion. Unlike the move from 3G to 4G, 5G enables machine communications at a massive scale. This is not a normal cellular upgrade. Part of the game plan is to deploy their autonomous security as a service with carriers globally.
They have investors, so they work for them in addition to themselves as founders and the whole team. But NXM believes it is also important to recognize those who have helped them along the way. To this end they have already started giving back to the university that incubated them and mentoring young entrepreneurs.
NXM has begun a remarkable journey and is looking to bring about an industry transformation. With strong leadership and a team of highly-motivated employees, NXM is headed for success.