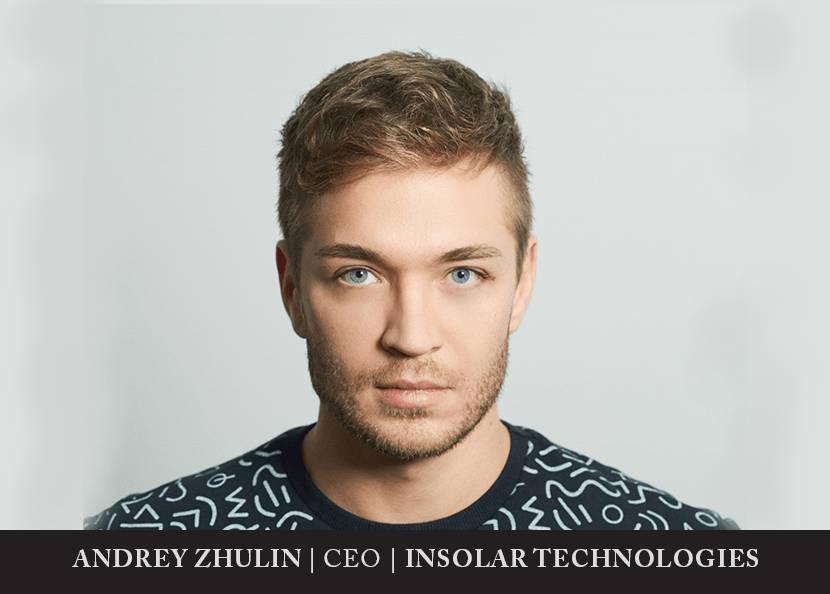 Insolar: Next-level Enterprise Blockchain Solutions
Transactional friction
We live in a world which is constantly changing and this pace of change is sped up by the increasing interconnectivity that powers society and business. However, high-friction in transactional processes is becoming a burden both in terms of time and monetary costs.
All participants in legacy business networks currently maintain their own ledgers separately. The inevitable duplication and discrepancies that this arrangement causes has a negative impact on their business. This means disputes, increased settlement times and intermediaries with their associated overhead costs. Considering that 80% of corporate data lives in heavily guarded, centralized silos, a lot of time and resources are wasted transporting, cleansing, and verifying data.
Blockchain, Beyond the Hype
At present, there is a lot of interest surrounding blockchain, but this exists mostly in the context of cryptocurrency. However, the power of the blockchain extends far beyond its roots in the financial world. Blockchain and the distributed ledger technology on which it is based represents a fundamentally new way for businesses to transact. It ushers in a robust and smart next generation of applications for the registry and exchange of physical, virtual, tangible, and intangible assets. As such, this facilitates what has come to be known as the internet of value.
The tech research firm Gartner predicts that the business value added by blockchain will grow to $38 billion by 2021, surging to $360 billion by 2026, and to over $3 trillion by 2030.
Insolar is building a fourth generation blockchain platform for business, aimed at enabling seamless interactions between companies and unlocking new growth opportunities. In addition to the platform, Insolar also provides blockchain services and ecosystem support for companies that are looking to develop and deploy blockchain solutions. The Insolar platform will feature the most complete and secure set of production-ready business blockchain tools and services to quickly build and launch enterprise applications, accelerating the progression path from initial proof-of-concept to full-scale production.
Enterprise on the Move
The world's most innovative companies in finance, logistics, consumer goods, energy, healthcare, transportation, manufacturing, and others will be turning to Insolar to create applications and networks that deliver tangible business success. These first-movers already recognize that even in today's digital economy, vast amounts of value continue to be trapped inside processes and organizations that do not connect. Insolar is their remedy, helping them discover and design business value in blockchain networks — starting, accelerating and innovating strategies that replace longstanding business friction with trust and transparency.
Unlocking the Potential
Insolar helps companies discover and unlock value trapped in business networks and processes that are not properly synchronized. From fresh food supply chains, to GDPR compliant employee data management, lifecycle management of industrial assets and beyond. Insolar applications enable easy and secure sharing of assets, data, processes, and other critical components for business operations.
By leveraging rich experience in building complex enterprise software, utilizing the best available technological solutions, and engaging directly with future end-customers – large and mid-sized enterprises – we are able to provide a robust, reliable and scalable blockchain platform and developer tools that meet enterprise requirements.
Meeting Enterprise Needs
The Insolar platform is enterprise-grade and solves the main challenges which blockchain technology otherwise faces: It is scalable, with fast transaction throughput, compatible with legacy IT, and easy to use. It is DLT as a service and does not require inhouse IT skills or hardware for implementation.
At Insolar, we believe that blockchain technology should bring real value beyond the hype. It should create new business opportunities, decrease costs and increase transparency. With it, we can transform the whole economy, across all kinds of industries.
Network Architecture
Insolar's platform architecture is based on three main elements:

Domains allow for flexible, custom-designed governance.
Smart contracts guarantee full compliance with the rules established by domains.
The cloud system based on blockchain technology is a set of computing and storage nodes, which allows scalability and flexible consensus mechanisms.
Features to Scale Adoption
Our platform uses node role allocation to split computation power across the network, meanwhile, data sharding means that data is split across the network. This provides for greater security along with greater scaling due to the fact that network nodes are completing different tasks.
Moreover, we offer the ability to hybridize public/private solutions, meaning users can segregate data within a single network. This means that some data can be provided to some permissioned users, while other data is open to others with a different level of permission. This is possible by using data splitting via sharding and node role allocation that I talked about earlier, and these features also allow us to scale near-linearly.
Our vision is to overcome all of the current hindrances that are preventing wide-scale blockchain adoption among enterprises. We at Insolar really believe in the potential of the tech and are working hard to make DLT implementation a reality.
About Us
Insolar has been ranked number one globally in terms of development activity amongst blockchain companies and is a team of over 80 people across Europe and North America. The company is led by founders with solid experience: 6+ years of entrepreneurial experience, graduates from Harvard Business School and top tech universities in Europe. The team includes 50 software engineers with industrial and blockchain expertise and academic blockchain researchers from leading institutions worldwide, including York University, ETH Zurich and Princeton. You can learn more at https://www.insolar.io.