The 10 Most Influential Women in Tech, 2021 Vol I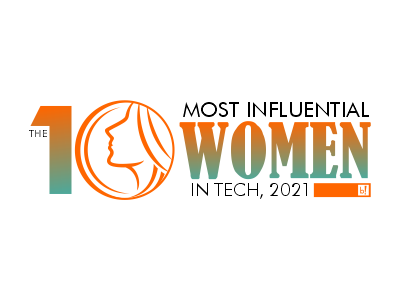 Generally, women have not fared much as compared men in the workplace, with most women earning only 3/4 of what their male partners make — yet that is just a part of half story. Throughout the previous three decades, more women have opted to venture on their than at any other time in the history of humankind, even surpassing men, and they have been flourishing. Actually, women can, and ought to, have a huge presence in the business world.
One of the many benefits women offer the business world and the board specifically is that they have different sets of life and work experiences than men do. This prompts different opinions, different preferences, and different strategies. Thusly, this difference permits decision making to be more multi-dimensional and subsequently more extensive. Boards with at least one women part tend to take more time to green-light acquisitions than other all male boards. This is on the grounds that women will in general be more risk-averse and strategic than men. While this tendency may prompt more modest and additionally less acquisitions, it likewise allows more cautious and more educated choices.

In this edition on influential women in tech, titled, "The 10 Most Influential Women in Tech, 2021 – Vol.1" we are presenting successful women from technology who believe in inspiring others and leading them to better heights. On the cover story of our edition, we have Denise Sangster, CEO of Global Touch, Inc. For 25+ years, Denise Sangster has advised the world's most innovative technology companies, helping and inspiring them to build cutting-edge disruption through next generation partner ecosystems that generate predictable and sustainable revenue, growth, and profitability, and aligned with required customer business outcomes. She is an expert with knowing how to "unleash" the power of partner ecosystems, accelerating IT company-partner success, and establishing predictability of growth, revenue, profitability and value between IT companies, customers, and partners through 360° of alignment. Denise is a frequent speaker at IT company, partner and Wall Street events around the world.

Apart from the cover story, we have Mariame Farqane, Founder & CEO, PallasArts; Shawnnah Monterrey, Founder & CEO, BeanStock Ventures; Lisa Druxman, Founder, FIT4MOM; Olga Grudniak, CEO, Biolumo; Aimée Madden, CEO, CliniShift; Jes Osrow, Founder, JOSROW; Marina Tognetti, Founder, Myngle; Nicole Martin, CEO and Founder, HRBoost and Lina Ramos, President & Co Owner, nofoamsystem.

Without further ado, let's begin already. Happy reading!
Follow us on social media.