Shawnnah Monterrey: Guiding Innovative Healthcare Products to Market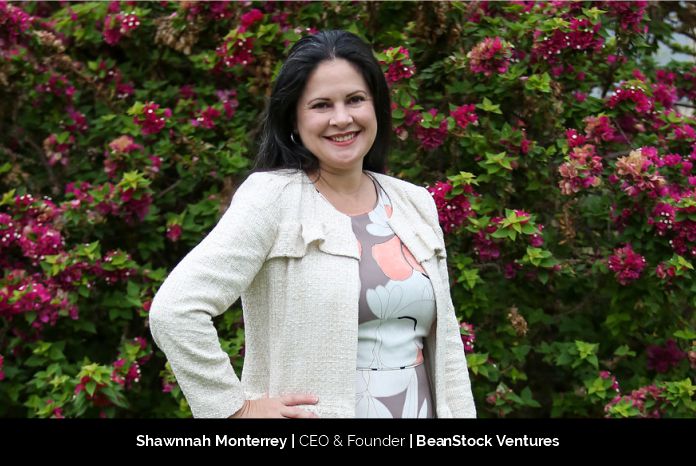 Over two decades' experience in the medical industry, Shawnnah Monterrey knows a thing or two about guiding innovative products to market.
Shawnnah started her career in 2000 in medical device development as a software engineer and was promoted to lead a large team of other engineers very early in her career. Shawnnah knew early on that she wanted to start her own company and while building her professional career she also obtained her executive MBA. As she began to navigate her career, she started to feel like she plateaued. "Although I held numerous mentor roles, I did not have a mentor of my own. I felt like my growth was limited, so once my girls were off to college I decided to finally venture out on my own," she shares.
Originally, Shawnnah wanted to build her own device or software in the medical device space, but as she began her journey, she noticed there was a lack of good medical device development and that the regulatory standards were becoming more and more complexed. She realized she could have a larger impact in the healthcare industry by supporting other organizations with their development and regulatory challenges. She developed a strong belief that her diverse expertise and passion was limited within the constraints of the organization in which she belonged, and that, to make a true difference in the way healthcare products were delivered to the market, she had to set out for herself. With that, BeanStock Ventures was born.
Committed to excellence and partner's success
Today, BeanStock Ventures provides regulatory and software medical device development and consulting services, including training. BeanStock Ventures was recently accredited by the FDA as a third party 510(k) approver. BeanStock Ventures is committed to excellence and its partner's success, by leveraging the 20+ years of extensive software and regulatory domain knowledge, working for industry-leading companies such as Illumina, Roche, BD, Agilent and more. BeanStock Ventures takes a modern and collaborative approach to innovate medical products that will lead the future. The company combines a client-friendly approach with years of experience and proven methodologies. Additionally, as a diverse, female-led company working in technology, BeanStock Ventures is also able to offer a unique perspective on their clients products and process.
Shawnnah says two key learning lessons she has experienced are related to scaling her organization relative to finances and staffing. Regarding finances, she says, "it is essential you understand your financial operating structure and define key metrics upfront as they relate to your industry. Not all accountants, tax advisors and CPAs are the same, and even the best ones might not be suitable for your industry. As we grew, we realized that we have missed a lot of financial benefits because we did not hire experts that understood our industry. Monitoring our finances is critical to our success and input from a financial perspective is sought for every major decision we make."
On the other hand, regarding staffing, "I have been told that I hire fast and fire slow, as a result I have not always hired the best partners to support the business, although we all had the best intentions. It is essential that new hires at every level of the organization are passionate about what we do and naturally exhibit our core values. It is also important to know which roles you need to fill next and always think ahead of hiring this role. Understanding how others in the organization need to grow as new roles are brought on will help the organization scale. My biggest lesson was to learn how to let go, trust, and empower others. A CEO cannot scale an organization if they are involved in every decision and wear multiple hats," she adds.
Focused on clients' end goal and creating tailored plans on achieving them
Shawnnah has developed, supported and launched a variety of products including but not limited to: Glaucoma Disease Detection using AI, Home and Critical Care Ventilation, Lab Automation Robotics for use in various devices, Oncology Diagnostics for cancer screening and monitoring. As a CEO of BeanStock Ventures, she has helped her clients develop complex devices and software applications for Next Generation Sequencing research and clinical applications, assay development, lab cell sorting technology used in manufacturing, and ECG wearable cardiac monitors, just to mention a few.
At BeanStock Ventures, Shawnnah and her team focus on their clients' end goal and create tailored plans and strategies on how to achieve those ends goals. The team has deep domain and regulatory knowledge that helps the clients focus on their IP while BeanStock Ventures focuses on the technical and quality aspects of their program. Shawnnah says, their mission is to share, in an impactful way, their rich and unique medical device and software expertise to enable innovation within the healthcare market.
The journey of steady growth
When talking about her greatest achievement, Shawnnah says, "It is launching a highly complex clinical diagnostics device in the early 2000's that was FDA cleared and leverage AI as part of the disease detection algorithm. AI is becoming a hot topic in healthcare as of recent and her previous experience can be leveraged to help their clients realistically provide useful and safe learning-based solutions into the marketplace."
Shawnnah advises fellow businesswomen to seek out great mentors who have done what you plan to do; plan for your entry as a businesswoman both financially and emotionally; understand your motivations; and take even small steps towards your big leap.
Shawnnah's role at BeanStock Ventures has grown steadily over the years. As the organization grew, she went from technical contributor to operations to sales. "My major focus right now is on bringing in new sources of revenue, developing and nurturing partnerships with other healthcare leaders and organizations and working with leadership to inspire the team to deliver services sold with minimal oversight. We have always been a virtual company, so we have mechanisms in place such as daily standups, weekly updates, monthly portfolio reviews and quarterly planning summits followed by annual goal setting. We are very transparent and heavily involve the team in defining the pathway forward. With this approach, the team has more influence, accountability and understands how their day to day makes a difference in healthcare, not just our bottom line," she says.
Eyeing beyond horizon
Currently, Shawnnah and her team are focused on launching three new products early this year which support their mission to enable innovation within the healthcare industry by providing highly compliant, easy to implement solutions that save clients months from launch schedule. "As we move into 2021, we plan to leverage our FDA expertise to support international products to be cleared in the US. We will see in 2021, less US innovation in the European market with EU moving away from MDD and towards MDR. Our goal is to support US companies with this transition by providing a clear mapping from FDA to EU for software only and legacy products that will not become highly regulated," Shawnnah concludes.