The 10 Most Admired Women Leaders in Business, 2021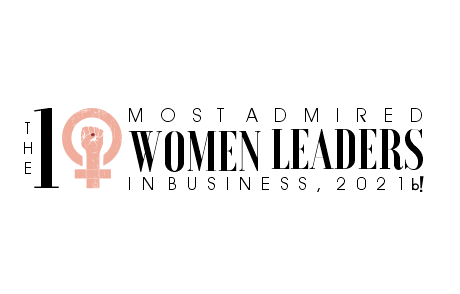 Women Leaders are a Great Source of Motivation
The acceptance of women in authority has been a debatable topic for years however women have acquired a significant stand in every field gaining an applaudable and noteworthy presence for themselves. Women have not only proved their potential domestically but have outshone remarkably in the business world too. Fighting against the odds and securing a respectable position in the industry has become a way of life that has challenged the conventional and stereotypical approach of the society.
In appreciation of these amazing women, Beyond Exclamation has dedicated this issue titled "The 10 Most Admired Women Leaders in Business, 2021" to the empowering women leading the industry today. Featuring as our cover story is the journey of Marjorie Mesidor, Partner of Philips & Associates. Marjorie is best defined as a sharp, quick-witted sexual harassment and employment discrimination attorney with high premium on hostile work environment and retaliation claims based on race, gender and pregnancy. Marjorie has influenced the industry for 17 years with passion and excellence. Her journey has been a series of achievements which makes her an admired woman in lead.

With a view to highlight the dominant presence of women we have also featured the success stories of powerful personages like Janice Quigg, Counsel of Dependable Mechanical Systems; Rose Khalatyan, Founder & CEO of DaVinci Research; Dr Tania Martin-Mercado, CEO Phronetik; Shaily Srivastava, CEO of Acreage; Nermine Rubin, Founder & CEO of Water4Mercy; Mariame Farqane, Founder & CEO of PallasArts; Liv Ryssdal Thorsen, Co-founder & CEO of DigiLEAN; Corinne Symietz, Co-founder & CEO of Les Chocolateries Askanya and Gina Rivera, CEO of Phenix Salon Suites Franchising, LLC.

With a distinctive approach, their ideologies have set a new trend in the global market. They chased their dreams with passion that has made their journey an inspiration not only for women but for every aspiring individual who has a dream.
Follow us on social media.