Kall Kwil: The Guru of Successful Franchising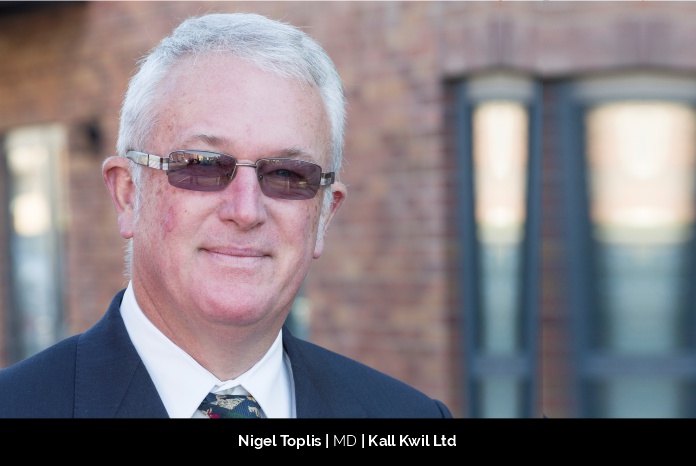 Franchises taking the lead in the business world today, and some companies have redefined the industry with their creative minds and innovative techniques. One such leading company is The Bardon Group. Under the expert leadership of Nigel Toplis who joined in 2003, the franchise network grew and thrived. Along with its primary franchise brand Recognition Express that was launched 40 years ago, Nigel also started three other franchises ComputerXplorers UK, followed by Kall Kwik and Techclean. The Bardon Group continues to grow, and Nigel is keen to share his learnings and expertise with other businesses and individuals that are considering the franchise route.
The Growing Phase
The Bardon Group is a franchise specialist created as a head office to offer significant benefits to all its franchise brands. The journey hasn't always been easy. In fact, there have been numerous challenges, including, recession, economic downturns and the opportunities and threats of digital transformation. But every successful business encounters difficulties sometimes, understanding this fact the company was determined to face every challenge with careful planning, diversification and informed decision making. For instance, the Recognition Express and Kall Kwik products and services have evolved significantly to meet the changing needs of B2B organisations in the digital age. Subsequently, the company looks at how its franchise offerings stack up against market need, and works proactively to ensure the brands remain relevant. This strategy has kept the team motivated to keep moving ahead regardless of the obstacles.
The Core Business
The Bardon Group holds multiple franchise brands within its portfolio. It first started Recognition Express,a promotional product business, 40 years ago. Products include branded business gifts, promotional products, personalized named badges, and a full range of clothing for businesses, schools and other organizations in UK. Today there are 37 franchise owners. The business can be run from home to save on initial costs though most franchisees do in fact operate out of a small business unit.
Following Recognition Express the company also launched three other franchise businesses namely; ComputerXplorers, Kall Kwik and Techclean.
ComputerXplorers, is a management franchise that delivers technology and computer-based classes to children from the age of 3 to 13 in schools, preschools, holiday clubs and other similar venues. Children are introduced to computer programming, coding, digital movie-making, animation and much more via fun and engaging workshops. ComputerXplorers is an education franchise and has 13 franchise owners today.
With 47 franchise owners, Kall Kwik specializes in supplying a comprehensive range of high quality print and design services. It has been operational for around 40 years in over 50 centres in making it a leading brand in design, print and other business services. Centres are owned and run by individuals from a variety of backgrounds who have grasped the opportunity afforded by the Kall Kwik system to achieve their own business success.
Techclean, was incorporated in 1983 and focuses on providing specialist IT cleaning solutions to businesses, charities, schools, medical establishments and many others. Their service is adaptable for any job – big or small. It has 10 franchise owners today. It encompasses all types of IT other office technologies, including PCs, laptops, tablets, printers, photocopiers, fax machines, scanners, telephones and other IT peripherals, as well as EPOS for retailers and ATMs for banks.
At a franchisor / franchisee level, The Bardon Group supplies the brand, business system, ongoing support, training, marketing tools and experience. The franchise owner is expected to use these as a platform to extend the reach of their own skills, experience, ambition and work ethic. The combination is powerful and underpins the development of a successful business.
The Franchising Guru
Every business needs a level-headed leader who has the ability to think, act and execute in the benefit of the company. The mastermind behind the growth of The Bardon Group is Managing Director, Nigel Toplis who possesses 20 years of experience in franchising. Nigel operates with the support of his strong team of knowledgeable professionals at the head office. The team is defined by its expertise and has a combined experience of over 70 years in franchising.
Nigel loves to connect with the franchises at ground level and is actively involved in initial trainings taking personal interest in every franchise. He has written three books on franchising and was previously Chairman of the British Franchise Association (BFA). He stays connected with the franchises and mentors them regularly, so he's often on the road.
Drawing on his extensive knowledge, Nigel has helped numerous enterprising people achieve their business goals. They need to bring the tenacity and determination to succeed, but they receive a very high level of professional support and encouragement. Nigel believes that franchising offers people the opportunity to 'be in business for yourself, but not by yourself'.
Customer Loyalty
Excellent customer service has played a vital role in the loyalty of The Bardon Groups Francisees'customers. Evidently, good customer service is the backbone of any business, however empathizing with the customer, understanding their difficulties and creating solutions that make it easier for them are the factors that define excellent customer service. The Bardon Group encourages all francisees to follow this principle along with going the extra mile. Resulting in enduring customer loyalty.
The Bardon Group believes that integrity, transparency and meaningful support go a long way in fostering good, long-lasting relationships. It offers franchisees a route to a promising career. And franchisees define Nogel and team as being very supportive.
Jan Chidley, Recognition Express Hull and East Riding says, "Nigel Toplis and the team are very supportive, there is a wide range of good quality products and hence a broad range of potential customers, and the business model is sound."
"We get to work with children from all walks of life. We were recently asked to run cartoon-making sessions with children who visit hospital regularly. The aim is to make their visits more enjoyable, teach them some new skills and give them an outlet to express their feelings. It gives me such a buzz making a living doing something so worthwhile'', says Stephen Hall, ComputerXplorers Birmingham East
It is positive reviews like these, that keep the team of Bardon Group motivated to perform better every day.
The Extraordinary Employees
The Bardon Group promises franchisees a fulfilling career and they are driven to keep every commitment. This underpins the enduring success and loyalty of individuals who take on one of their franchises. Before they set outon their own, they are equipped with extensive training followed by close support in the initial days of the business. They are provided with the systems and techniques to embark their new journey. In addition to that, Franchisees receive regular face to face visits from Nigel, and a programme of activities through the year enabling individuals to liaise with other franchisees either remotely or in person at events. Appreciation keeps you motivated to continually improve what you do. With this in mind, The Bardon Group holds an Annual Forum for each franchise network, where franchisees receive awards to recognize their achievements. This creates an atmosphere for healthy competition between the franchisees boosting better performance. Such unique practices have given The Bardon Group a team of experts across their franchisees, who have stayed loyal to the company for years.
The Road Ahead
Franchising is a proven route to commercial success. The latest BFA and NatWest Franchise Landscape report says that the total contribution of franchising to the UK economy is now reckoned to be in excess of £17 billion, up over £2 billion since the previous stats in 2015. Furthermore, there has been a significant increase in the estimated overall number of people working in franchising, with over 700,000 people employed in the sector, with a little over half in full-time employment.
With benefits of franchising on the rise, The Bardon Group is geared up for an incredible future based on its own mantra that brings together three important factors; a good and proven system that is well supported by the franchisor; enthusiastic and rigorous implementation by the franchisee and shared best practice across the franchise network. The four Bardon Group franchises live and breathe this formula and it has kept them in the lead.
The Bardon Group has set the benchmark for franchising over the last 40 years with its unique techniques. It is determined to steam ahead with the same passion and write more inspiring success stories for the franchise world along the way.
Contact Details:
Kall Kwik Ltd | The Bardon Group
Address: Unit 2, Cartwright Way, Forest Business Park,
Bardon, Leicestershire LE67 1UE
Email: info@kallkwik.co.uk
Phone: 01530 513300
Website: www.kallkwik.co.uk