Integration Technologies: Smart Solutions for Everyone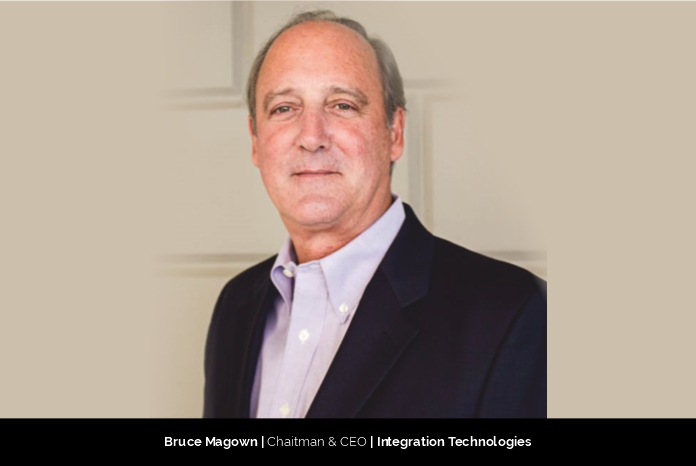 Technology is rapidly changing the way things get done across industries – the information technology as a service is booming. Gartner has summed this up very nicely by stating, "At the root of what's transforming today's business designs, industries, markets and organization is the blurring of boundaries between the physical and virtual worlds. As digital business integrates these worlds through emerging and strategic technologies, entirely new business models are created. Enter a future defined by the "intelligent digital mesh" — interconnected people, devices, content and services essentially driven by smart devices delivering digital services everywhere and enabled by digital business platforms delivering a rich intelligent set of services to support digital business. Disruptive technology trends will propel this future. As an enterprise architecture or technology innovation leader, are you prepared to respond to them?"
If not, then look no further, because Integration Technologies is here with InterWeave Smart Solutions®. InterWeave is a Software Product Suite that offers a rapidly deployable and infinitely scalable Software as a Service (SaaS) Integration Platform and Integration Server for integration of business-to-business, business-to-consumer connectivity, business processes optimization and application integration.
Providing the best and only intuitive, intelligent, configurable solutions
Since its inception 12 years ago, the firm's mission has not altered, and to this day it remains the same – dedicated to providing the best and only intuitive, intelligent, configurable CRM integration solutions for our customer's, so they can leverage comprehensive quotes, orders, payments and inventory processes within their CRM, while sourcing real-time data from Financial Applications, ACH/CC Payment Gateways, eCommerce, ERP, Databases and more; all in a hub/spoke model.
"Coming from the Financial Services and Technology sector when the Internet was coming online provoked the thought that these "Silos of Information" now had the capability to interact with each other, in real-time. Disparate Asset information could now provide customers information from entities that were "loosely coupled or related", in a consistent, consolidated view," says Bruce Magown, the Chairman and CEO of InterWeave on the foundation of the company.
Continuous innovation is the key!
The greatest scientist of the Twentieth Century, Albert Einstein in his famous quote said, "we can't solve problems by using the same kind of thinking we used when we created them." Rapid changes in society and methods previously used are no longer effective. A new approach regarding process, design and delivery provides better solutions, services and experiences for both non-technology and technology savvy people. Pairing this with continuous innovation in response to customers challenges was the obstacle InterWeave faced. To address this challenge, InterWeave designed solutions to help enterprise, mid-market and non-profits quickly and affordably build, deploy and maintain integration solutions.
Today, InterWeave designs solutions that jump-start or expand a company's integration effort, generating immediate business value and rapid ROI. InterWeave has undertaken over 8,000 CRM integrations since 2006, applying continuous innovation in response to customers' requirements. InterWeave has been successful in supporting clients in this vital space and provide them with the expertise and knowledge regarding integrations they need.
Clients are the driving force behind the success of the company
Being unique is better than being perfect. And likely so, InterWeave allows users to work within their own solutions in their environments and provide them with real-time information from other integrated applications. InterWeave integrates CRMs such as Salesforce, bpmOnline, OROCRM, OROCommerce, Oracle Sales Cloud, SugarCRM, SuiteCRM and others. Internally, the firm operates a client focused approach to ensure they are treated to the highest possible standards of client service and support. The team is encouraged to treat clients as they would like to be treated themselves, as InterWeave understands that our clients are the driving force behind the success of the company.
The vision that inspires everyone
InterWeave is looking forward to the future with renewed vigor and plans to further expand their service offerings. InterWeave Proxy Server (IPS) has been created to provide a seamless interface supporting Salesforce's recent security upgrade from TLS 1.1 to TLS 1.2, and the InterWeave Sales Tax Solution was just announced October, 2018. "In addition, we are extending our iOffice Solution with the new InterWeave Customer Portal where customers can review their outstanding invoices, select which ones they would like to pay, and then pay with credit card or ACH (24 hours a day). These exciting developments will allow the firm even greater opportunities to grow and build upon its current success. Our vision is to focus on the customer's needs and consistently provide innovative solutions to them.
Meet the creator
As Chief Executive Officer, President, Board Member and Investor in Integration Technologies, Inc., and the creator of InterWeave Smart Solutions, Bruce brings customer focused Solutions in response to customers' needs in to the digital age. Bruce has also served as the Chief Executive Officer, President, Board Member and Investor in SecurDigital, Inc., the company that developed SecurVoice©; the voice, data and video encryption solution designed to pass FIPS 140-2 certification. In 2000, Bruce served as the Chief Operating Officer, Chief Financial Officer, head of the Audit Committee, Investor and Board member of the Uncommon Media Group, LLC. He also served as President and Chief Operations Officer of Knoa Corp., a privately held company focusing on interactive and media rich solutions. Bruce particularly enjoyed his tenure at Netscape, where he served as the Vice President of Netscape representing Canada, United States East Coast, and Latin America. Prior to this, Bruce was an AVP of Lehman Brothers and also served as the Chief Executive Officer of Information Engineering, Inc., an e-business solution provider.