ForceManager and ERISApedia launch ForceManager 5500, the first Sales Enablement tool to combine plan data intelligence with a robust CRM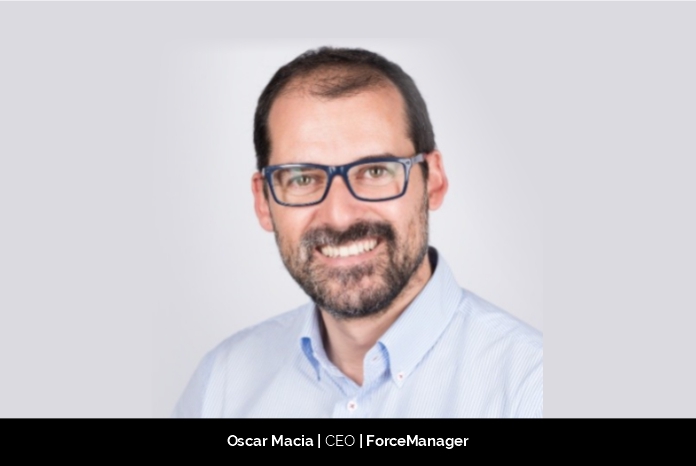 ForceManager selects ERISApedia as the exclusive data provider to integrate Form 5500 data intelligence, analysis and reports with ForceManager's state of the art CRM.
ForceManager 5500 is the first plug & play solution to put intel & insight into the hands of financial advisors, piecing together what used to be a manual & costly process.
The strategic partnership aims to disrupt the industry by delivering the most user-friendly sales & marketing tool for financial advisors in prospecting mode.
ForceManager, one of Europe's fastest growing SaaS companies, and ERISApedia, experts in Form 5500 data mining and analysis, announce the launch ofForceManager 5500, the first fully-integrated sales enablement tool designed for financial advisors selling retirement plans & benefits, and Third party Administrators (TPA firms) catering to advisors. With this partnership, ERISApedia and ForceManager aim to disrupt the retirement and employee benefits industry with new data technology solutions that digitally transform manual processes and empower advisors to increase revenues.
ForceManager 5500 makes it possible for advisors to analyze, search, and visualize geolocated plan sponsors from within the CRM, for a better prospecting experience. The product launch comes at a pivotal time as the industry recovers from COVID-19 setbacks, and financial advisors adapt to new hybrid working styles. With high user adoption rates, and a user friendly interface optimized for WebApp & Mobile, the technology adds a new dimension to retirement sales, serving as a personal assistant for advisors, complete with in-App video conferencing, data intelligence, plan warnings and powered by Artificial Intelligence.
ForceManager 5500 was created in collaboration with industry veterans Louis Ritchie and Barry Levy at 401(k) Helpdesk, whose combined expertise played a critical role in customizing the sales enablement tool for the retirement plan industry.
Oscar Macia, founder & CEO of ForceManager, says the industry was in need of disruption with traditional CRMs and data providers failing to cater to financial advisors eager for a better user experience. "We consider ForceManager 5500 integral to getting retirement plan advisors back on track after a difficult semester. From early on, we partnered with industry experts from the 401(k) and employee benefits eco-system to ensure the advisor was put front-and-center in the product roadmap, and our partnership with ERISApedia only solidified the integrity of the solution, ensuring that each purchase comes with trade expertise and consultancy."
The founder and CEO of ERISApedia.com Timothy McCutcheon stated that the partnership would help digitally transform the industry. "The combination of high-quality 5500 data and a state-of-the-art CRM is a game-changer for the retirement industry. This solution will allow financial advisors to work more efficiently and help them grow their business."
ForceManager 5500 is available for both iOs and Android and can be purchased directly by advisors online. At the time of purchase advisors can determine between two pricing plans, the Essential model at $69 per month that includes ERISApedia 5500 plan data and Schedule information, and the Premium model at $99 per month that includes operational benchmarking reports, the original 5500 filing and other insights from ERISApedia.
ForceManager 5500 is also fully customizable and available to enterprise companies such as DCIOs, record keepers and TPAs looking for value-add solutions to bring out to the field. Interested parties can find more information about the tool here.
About ForceManager & ERISApedia:
ForceManager, founded in 2011 is a global leader in SalesTech solutions and mobility. ForceManager is one of the fastest growing SaaS companies in Europe, serving 500+ customers internationally. ForceManager 5500 is the first integrated CRM designed for financial services, created to optimise the advisor experience from home, the office or on the road. ForceManager 5500 launched in September, 2020.
ERISApedia.com provides financial professionals and CPAs working in the Employee Benefit Plan space business development and marketing analysis tools based on the ERISApedia.com proprietary database of benefit plans. This database includes all information derived from the Form 5500 filings and is augmented by proprietary metadata including operational benchmarking.
For more information or to schedule an interview, please contact: Natalie Batlle, Global Head of Brand and Partnerships, ForceManager | natalie.batlle@forcemanager.net OR Timothy McCutcheon, President, ERISApedia | Tmm@erisapedia.com | 612-605-2266