Helping See More to Win More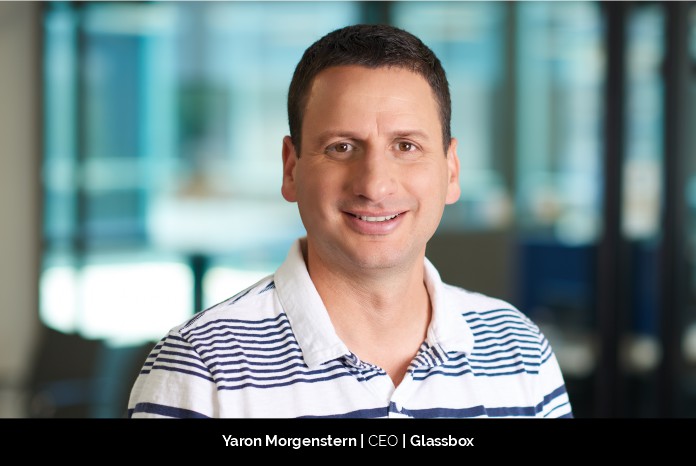 At present, human attention has dropped by 50% over the past ten years ever since the advent of mobile phones. Additionally, the productivity of Sales Professionals has plummeted due to the emergence of the Age of Distraction.
As a former Xerox Sales Director and GM, Cindy became very concerned with the declining attention span of B2B Sales Professionals, as their productivity has plummeted to less than 33% in front of what is really important. This is further exacerbated as 30% of the sales professionals suffer from attention deficit disorder. Hence, their ability to focus is less than 8 seconds and as a result we have 30-60% of sales professionals often not making their sales plans. Hence, we are losing trillions of top-line revenue growth due to the decline of cognitive skills.
Cindy saw a gap in the market that could help guide sales professionals to find the best opportunity to sell to, i.e. leveraging historical data insights using AI. Her vision of using AI and Cognitive Science methods has prompted her to build a powerful SaaS AI mobile platform that guides customers to the best win destinations, with insights to increase their success odds up to 95% accuracy.
Our vision is to be a unicorn in AI-guided selling – helping our customers See More to Win More, transparently and ethically.
A one of a kind service provider
SalesChoice is an AI/Cognitive Sciences SaaS provider, with a registered Salesforce AppExchange solution and is Canada's first to employ Artificial Intelligence in B2B sales for guided insights. The company's AI/ML Insight EngineTM analyzes CRM dataset(s) (Inside and outside the CRM) for sales professionals (including Managers and Sales Reps) to predict sales outcomes with up to 95% accuracy. It uses Guided AI Selling methods which help B2B sales teams save 20-30% on cost of sales and increases win rates by 10-15% by focusing on the right opportunities and taking right corrective actions.
SalesChoice is the only AI software to explain the rationale behind its conclusions. SalesChoice practices EXPLAINABLE AI or RESPONSIBLE AI vs BLACK BOX AI. The company also has a DSaaS (Data Science as a Services) Professional Services offering and has a strong go-to-market relationship with Salesforce Platinum SI Partners, Accenture, and RelationEdge. SalesChoice has developed Cognitive Sciences & AI products which can analyze complex and large CRM datasets to predict sales outcomes and provide insights on the reasons for the win or loss of a deal, 12 months before the occurrence of any outcome.
A step ahead of competitors
SalesChoice is a SaaS platform in the domain of AI and Cognitive sciences, wherein its specializes in predictive and prescriptive analytics for sales professionals. The company is a certified ISV partner of Salesforce and are registered on AppExchange. There are very few competitors, including Salesforce, that have developed an AI platform that automatically configures and analyzes customized datasets.
Speaking about the competitive advantages of SalesChoice, Cindy mentions "Our first competitive advantage is that we can achieve up to 95% accuracy in our predictive scores, and can easily scale up to handle small business to large enterprises, and have proven this out with our current client base. Our second competitive advantage is that we are the only company that does not treat AI-driven actionable insights as a black box. We explain the reasons for predicted wins/losses, as well as data completeness to allow clients complete visibility into how they can improve their odds of winning a deal. We are a unique company as we are the only company that provides a Playbook and a Dealbook with enriched guided selling, which is 100% derived from AI. Thirdly, we have filed a comprehensive patent with Norton Rose in Fall 2012, well ahead of this market segment of AI and guided selling. We have further advanced by providing AI-guided selling coaching insights to further extend our value to our customers."
See More to Win More!
The vision for SalesChoice is to become the unicorn of predictive and prescriptive sales analytics cloud company, making data speak, to help B2B Sales Professionals – simply See More to Win More!
"We will continue our commitment to Explainable AI and advancing our product innovation to integrate more data connectors to be able to build out more sales relevant use cases," Cindy claims. In particular, the company has already done some early ideation with Alexa on voice chat using scenarios related to the functionality in our app, such as "What are my top three coaching points for Susan to make her quarter?" or "Is Susan going to make her quarter?"
SalesChoice views voice to bring in the next killer application for sales professionals in CRM, however, the data is needed to make smarter and more informed predictions with AI. Speaking of which Cindy mentions, "we will continue to extend our data quality and completeness app layer giving management and reps the insights on the health of their Data. Otherwise, AI is running on a dirt road with many ruts vs gliding on a well-paved road with occasional potholes that quickly get fixed. We will continue to be a leader in Guided Selling, with a continued commitment to no extra keystrokes, easy navigation, and insights that improve the productivity of sales professionals. We will also be integrated with other leading CRMs beyond Salesforce, including Oracle/Netsuite, and Microsoft Dynamics."
A leader with experience
Cindy Gordon, the Founder and CEO of SalesChoice, is one of the pioneering individuals who has shouldered the company to what it is known as today. She is an expert in SaaS, AI, business innovation, early-stage software commercialization, and sales & marketing practices. She has held senior leadership and partnership roles in global B2B Enterprises, including Accenture, Xerox, Citicorp, and Nortel Networks. In addition, Cindy has also been a founder, VC, an angel investor, and founder of emerging software companies. She is currently involved with Corent Technology, CoursePeer, Kula, LyfeUp, and TouchTown TV. With over 13 books in the market, globally she is recognized for her innovation and thought leadership in SaaS, Collaboration, AI, and technology emergence. Cindy's passion revolves around the constant pursuit of sustainable innovation and making differentiated experiences to make our world an incredible place.
The showers of accomplishment
Time and again, the team at SalesChoice have witnessed several moments of accomplishment, including the most recent one where the company was awarded the AI Disruptor in Canada 2018 award by IT World Canada.
Speaking about these achievements, Cindy mentions "The achievements in terms of R&D Innovation, Customer Case Validation in both Canada and the USA are simply due to an incredible team that is passionate about improving B2B sales productivity gaps and helping Canada achieve its AI Supercluster Status."