Innovating Digital Customer Experience Solutions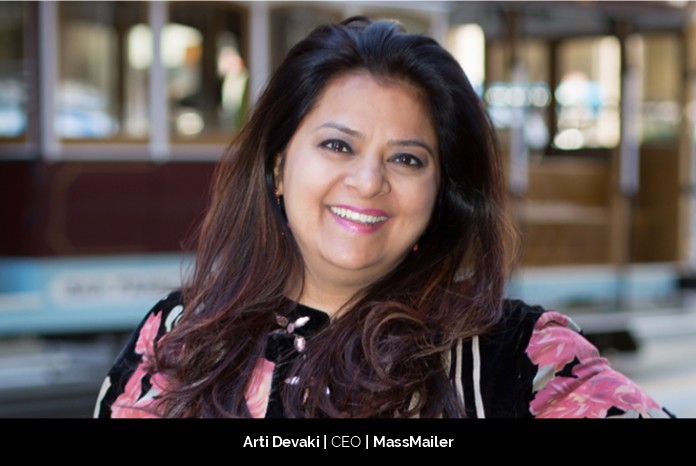 Cloud technology has penetrated every aspect of our lives, both personal and professional. Our music and TV shows are in the cloud. Everything on our phones from to-do lists to random notes are backed up and accessible on the cloud. It has transformed the way we work. It has changed the way businesses function, how teams communicate and collaborate. Glassbox leverages the power of cloud in the following ways by being the most secure web & mobile analytics solution. Every month, Glassbox's customers capture and analyze billions of sessions. Each one of them benefits from a single tenant solution, hosted on its own Virtual Private Cloud, with dedicated resources and computing requirements to ensure maximum security. This sets Glassbox apart from any other vendor in its category.
The beginning of a global leader
The foundation of Glassbox took place in 2010, when three seasoned HP/Mercury executives, recognized that digital would become the dominant channel. At the time, the market was poorly served and fragmented: there were only quantitative analytics packages, technical IT solutions and lightweight replay solutions. The leading player was using an old technology, complex to deploy, that required extensive ongoing configurations. The founders, Yoav Schreiber, Yaron Gueta and Hanan Blumstein identified the need for a complete package supporting web and mobile, built for high volume, data-sensitive environments that was fast to install and easy to maintain. They left the comfort of a corporate life and chose the path of adventure, with humility and dedication. From 2010 to 2015, they grew and sustained the company single-handedly and at the end of 2015 they raised $5.5 million in Series A funding to spearhead the company's expansion in Europe and across North America.
Fast forward to today, Glassbox enables clients to capture, record, replay and analyze each one of their customers' digital sessions. By doing so, Glassbox provides clients with visibility in real-time not only into "what" their customers' digital behaviors are – whether on the web or on their native mobile applications – but also, more importantly into "why" customers behave the way that they do and enables them to take immediate action. Glassbox takes the 'black box' idea from the aviation industry – recording everything during a flight – and adds a twist of transparency to it. Just like every plane must have two black boxes recording at all times, to ensure evidential record of everything that happens during a flight, every website and mobile application should have a glass box for the best interest of both enterprises and customers. By using Glassbox, organizations can drive business agility and continuously improve customer experience, optimize customer service, drive operational excellence and reduce risk across all their digital channels.
Focusing on solution's outcomes and addressing a myriad of business & technical needs
At its core, Glassbox cloud-based services offer a comprehensive Digital Customer Management solution which enables clients to quickly focus on the solution's outcomes and address a myriad of business and technical needs, across their web and mobile app channels. With its rapid setup, it enables enterprises to record, analyze and replay all interactions with their website and mobile apps, as well as to be alerted when things go wrong, which allows them to action improvements, delight their customers and generate more revenue. Glassbox does all this while meeting the highest security and privacy standards – and all with the client's customer consent. In fact, it is a unique single tenant solution, meaning that for each customer, the software is deployed on a dedicated infrastructure and uses dedicated resources for each organization's data and computing requirements.
Together Everyone Achieves More
One of the key reasons why Glassbox has been able to sustain such a long period of hyper-growth, quite simply, is the people that are associated with the company. Glassbox invests in its team to ensure that they stay, grow and develop at Glassbox. Its Research & Development team is based in Israel, where the company's CTO leads them through revolutionary product roadmaps to fulfil its customer's current and future needs. Having the largest enterprises as its customers also means Glassbox is working with the most digitally mature organizations in the world. The firm really partners with its customers to develop future looking capabilities that will support their Digital Customer Management efforts.
In 2018, while exponentially growing the business, it was Glassbox's ambition to achieve dominance within the US financial services industry and the team duly succeeded by seeing all four largest US banks adopt Glassbox Digital Customer Management solutions. The biggest challenges, however, have rotated around scaling up very fast a small startup into a structure that services and continues to help Tier 1 enterprises in their Digital Transformation journey. Raising awareness and educating the market on the need to move from the concept of online customer experience analytics to the more complete approach of digital customer management – which Glassbox has pioneered globally – is a continuous effort.
Leading the pack of machine learning applied to analytics
"Together with Glassbox, we work at scale and serve the largest global financial institutions, telecom providers and airliners. The combination of Glassbox with AWS Cloud Machine Learning offers the widest scope of digital data analysis available to organizations and more importantly, enables them to act on the insights we help them generate" says Yaron Gueta, CTO and Co-Founder, Glassbox. "Not only have we made error reproduction a thing of the past, we exponentially boost our customer revenues and operational efficiency, while complying with the most demanding regulations requirements, such as SOC2 and GDPR" Gueta adds.
Glassbox and AWS shared ambitions
"This partnership ensures that our customers are always at the cutting edge of machine learning developments and that Glassbox leverages the huge investments Amazon has made in this domain over the last few years" said Yaron Morgenstern, Glassbox CEO. It is part of Glassbox's ambitious machine learning agenda, which includes out-of-the-box functionality and more advanced capabilities tailored for power users. By feeding AWS Machine Learning – in real time – with the massive amount of digital data captured by Glassbox, enterprises can create and automate a vast range of predictive analytics and workflows that optimize management of the digital customer experience.
Striving to be unique every single time
Today, Glassbox is the only enterprise-grade customer analytics platform in the market that allows users to automatically capture, index, search, retrieve, replay and drive real-time machine learning-driven insights from data related to every single digital customer journey. It enables online customer experience professionals to receive automatic alerts about customer struggles and technical anomalies and act upon them. It is a unique single tenant solution, meaning that for each customer, the software is deployed on a dedicated infrastructure and uses dedicated resources for each organization's data and computing requirements. Going ahead, Glassbox aims to become the global leader in digital customer management solutions, helping enterprises prepare for the digital unknown by employing the most sophisticated big data, machine learning and artificial intelligence capabilities.
Meet the maestro
Yaron Morgenstern has been the Chief Executive Officer at Glassbox Ltd since October 2015. Having held senior positions in larger organisations prior to joining Glassbox, he brings both a very strong business acumen as well as an extremely high standard when it comes to work ethics. He's a very hands-on CEO who leads by example and communicates very clearly the company's strategic directions to the rest of the staff.