The Most Influential Women Making a Difference in 2021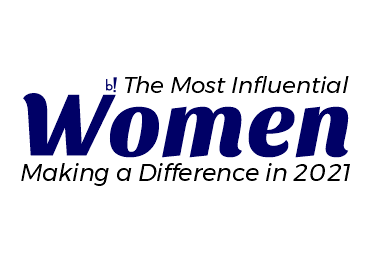 Businesses are Changing with the Prominence of Influential Women
Businesswomen today have proved that women empowerment is not just a trending term but is the real deal that motivates women to follow their dreams and be overachievers. More and more women today are entering the business world than ever before; the number of global female entrepreneurs is increasing by more than 10 percent each year. Women have not only attained a mark of excellence but have also redefined businesses with new and innovative ideas. They have not only secured a remarkable position for themselves but have influence a wave of revolution for many more women to follow.
Beyond Exclamation appreciates this amazing spirit of women empowerment and has dedicated this issue titled, "The Most Influential Women Making a Difference in 2021" to them. Featuring on the cover of this issue is the success journey of Kimberley Talley, Partner at Constangy, Brooks, Smith & Prophete, LLP, a prominent national labor and employment firm based in Atlanta. For over 25 years, Kimberly has devoted her practice to management-side labor and employment law. She is favorably regarded in the legal community as an effective advocate in arbitrations, negotiations, hearings and administrative proceedings, in all phases of litigation and at trial. In addition to her litigation, labor and investigation practice, she provides day-to-day advice and counseling to clients concerning all aspects of the employer-employee relationship. Kimberley has earned several accolades for her contribution in the industry and is inspiring the generation with new thoughts and ways of thinking that can change the future.

We have also put together a few more remarkable stories of excellence together. Inclusive are the success journeys of Esen Girit Tumer, Founder & CEO of Essential Evolutions; Jacqueline Hudson, CEO & Founder of LUXE Digital Now; Aimée Madden, CEO of CliniShift; Linda Grasso, Chief Operating Officer of Digital Business Innovation; Veronica Crisafulli, Founder and Chief Strategy Officer of MO Technologies; Sophie Ennadi, Chief Executive Officer of NAJMTEK; Amy Reed, CEO of Woofie's; Kristin and Alyssa, Co-Owner of Gold Coast Doulas and Sharon W. Reynolds, President & CEO of DevMar Products, LLC.

Every article is an amazing story that depicts the power of women in every field. Read and be inspired!
Follow us on social media.