The 10 Most Revolutionary Business Leaders Overcoming the Pandemic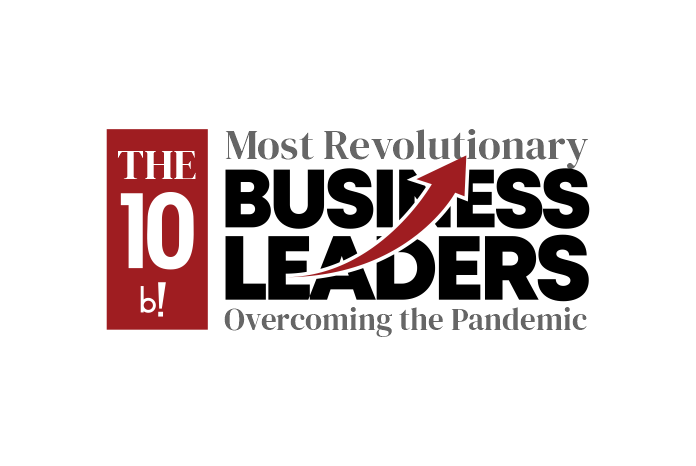 Transforming Businesses with a Revolutionary Impact of Passion and Intellect

Every domain in business has made relentless efforts to cope with the unprecedented COVID-19. From switching to remote working to conducting virtual meetings, everything changed in a fortnight. While some companies may have been prepared with a virtual setup, some had to bear huge losses during this time. The only positive aspect was learning important lessons in view of dealing with this global crisis and standing in it together. Well, we are certainly emerging from it now, and are truly getting out of it stronger and better.
Despite the difficult time, many companies thrived and also prospered by making the best of what they have. In appreciation of such innovative leaders, Beyond Exclamation has dedicated this issue titled, "The 10 Most Revolutionary Business Leaders Overcoming the Pandemic", to them. Featuring on the cover of this issue is the journey of Naveen Rajkumar, CEO and President of ISOutsource, a modern consulting firm focused on technology, strategy and business transformation. Naveen is a seasoned C-level executive with a good blend of business and technology skills with over 22 years of professional experience. A customer-focused, technical and tactful thought leader with a focus on achieving exceptional brand equity, customer satisfaction and business profits. Naveen is passionate about building 'high impact' teams, mentoring and leadership development. His expertise in managing large geographically distributed teams, providing thought leadership in technology, operational oversight and executive leadership has taken the company to exponential height making Naveen a revolutionary leader in these hard times.

We have put together a few more inspiring stories of the leaders who have innovatively dealt with the pandemic. Inclusive are the journeys of Emin Can Yilmaz, Co-Founder & CEO of Param; Ran Rachlin, CEO of Ubertesters; Susanne Skov Diemer, CEO & Founder of Praesidio Group; Nancy Agee, CEO of Carilion Clinic; Tim Maroney, President & CEO of TCI Software Inc; Susan Poser, Vice President, Customer & Employee Experience of oracle Insight; Michael Gurney, President & CEO of Concept System Inc; Timothy Loginov, Co-Founder of AnyChart and Sophie Devonshire, CEO of The Caffeine Partnership.

Every story is a tale of inspiration. Let's get inspired!
Follow us on social media.