If there is PVC Waste, then Bess Trade Recycling Has a Way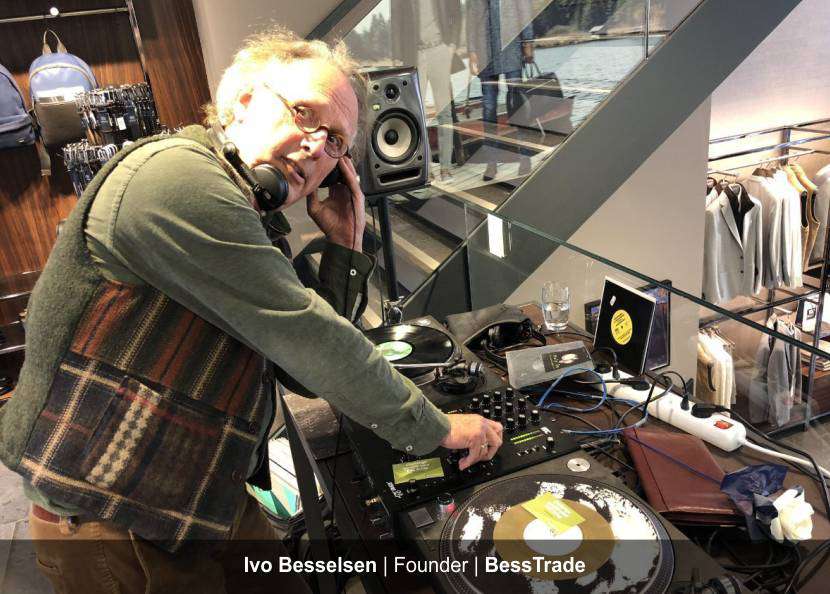 We have always trivialized the process of recycling and have overlooked its relevance in the recent times. However, it is time we comprehend the severity of the situation and take a moment to think about the present and future of the environment that is depleting every day. In these circumstances, recycling is the only help that is easy and convenient. There are many companies who have taken a serious step towards bringing about a revolution in the environmental conditions and have taken the initiative to make recycling an effortless process by adapting new and advanced techniques. Among the leading recycling companies today is Bess Trade PVC Recycling. Ivo Besselsen, the founder of Bess Trade founded the company in 2009 with an ambition to grow out to be one of the leading companies in their business area and to bring a strong contribution to the environment for the coming generations. With a rich industrial experience and knowledge of the trade, Ivo has attained prominent success in every field as an entrepreneur. We have put together a few inspiring and motivating insights from the success story of Bess Trade and the expert himself, Ivo Besselsen.

The First Step of Success
Starting his journey back in 1975 with his first company Besiplast, Ivo specialized in 100% PVC. He started by himself in the seventies and immediately found a chance in the recycling of PVC. He also was one of the first to find opportunities in recycling in Asia. Besiplast grew out to one of the leading companies in PVC recycling and became a worldwide symbol of knowledge. After a spectacular success in recycling, Ivo decided to focus his attention on other businesses and in the year 2000 he stopped with PVC Trade. However, being a specialist with an active career of 45 years in the recycling industry, Ivo found himself being drawn towards the recycling field once again in 2008 when he was approached by some old business partners who urged him to restart. Ivo geared up for the second phase of his business and Bess Trade was born. Starting again with the same passion and dedication, the business picked up speed in no time and Ivo was stuck in a very busy schedule. He then asked his brother-in-law Huin van Gulik to join him and ever since, they have been a strong team together.
Challenges are a motivation to succeed. Bess Trade too faced some initial roadblocks that hindered their way. The recycling industry has always faced a lot of legal hassle. In the nineties there came a huge scare regarding potential dangers of PVC which only later turned out to be mostly invaluable. Export of recycled waste or waste that is to be recycled still is very limited due to this. For Bess Trade it never was an issue. "If you know with whom you're working, it's easy to guarantee the quality of our services.", says, Ivo. However, current legislation is still limited and unnecessarily difficult and ideally this would change in the future.
The Best Services of Bess Trade
Bess Trade believes, the only waste is wasted waste. This is not only a slogan but a strong believe. For every waste there is a solution and can contribute to our environment. Bess Trade focusses fully on the recycling of PVC. It does not matter whether it is hard, soft or liquid, they know how it can be used. This knowledge of the qualities of PVC and the industry itself allows them to offer the best prices for produced waste and to ensure the proper recycling of the materials.
The is company is growing and expanding with its unique techniques and beliefs. Growth is measured in the total tonnage moved compared to revenue and profit. Of course, it is nicest to have a booming business and to make more money, but at the end, it is also mostly important that as much waste as possible finds a new life. Ideally, Bess Trade get to move and recycle as much material as possible. Companies are continuously reaching out to them to ask for their services and solutions. This has led to a continuous growth for the organization.
The Leader with Great Expertise
The idea to fully focus on PVC has been on Ivo's mind ever since he became active. He saw there was a lot of demand for recycled PVC and many companies in Europe completely ignored these opportunities. When he was 22, Ivo first heard about Asian countries looking for materials and without hesitating, he jumped on a plane and went there. The contacts he first made there are still going strong, and they have been expanding ever since. Ivo has been all over the world to find more opportunities. He prefers talking face to face and to explain that PVC is always good for recycling. In the end it is a cheaper option and it is also beneficial for the circular economy.
Before Ivo started Besiplast, he had his own dancing bar in Ermelo in the Netherlands. He was the first one to be open during weekdays back then. He was also the DJ in the bar and would be dancing himself during those nights. "Sometimes I still think of going back to a bar to see if I still have it in me to be a DJ. Nevertheless, ever since I started, I haven't really looked back. My motto is: TT. Talk and Travel. What I'm doing now is perfect for that. Give me a call and if I see an opportunity, I can be at your doorsteps anywhere in the world. If I've been in a company once, they never forget me. I've always stayed true to the real Dutch trading mentality.", Ivo shares.
Although Ivo is the owner and manager, he still tries to do the things he did when he started. Ivo discusses opportunities with new factories and talks with some clients he has had for years. But, besides this, he also finds it important to stay in contact with the employees. What have they noticed in the industry? How could they improve their activities together? What do they need to get even more business? "Generally, I feel quite content regarding it all. Of course, there are moments of stress when everything gets busier and busier, but I know I have a strong team and I'm very grateful for that.", he adds.
Ivo tries to motivate his employees by sharing his knowledge and enthusiasm for the business. Not only are they helping the environment, but they can also increase profit for everybody in the chain. By staying motivated about the core business, it becomes an intrinsic motivation for the employees. Besides this, Ivo believes that one of the most important things is to always be able to have a laugh. "I always try to have fun and make jokes whenever the situation arises.", says an optimistic leader.
The Vision and Future of Bess Trade
The main vision of Bess Trade is to offer a fast and fitting solution to any and all waste a company has. Their first focus is to ensure that your company does not have to worry about the waste anymore. The moment they start working together with a company, they ensure that it all moves quickly, with the best prices. What distinguishes Bess Trade is that they have a solution for all the PVC scrap. Other companies focus on other polymers as well and therefore sometimes miss solutions that work perfectly well.
The future is to keep growing. Bess Trade just got a new 17000 m2 warehouse and logistics center in Lelystad. Here, they are focusing on new production opportunities and the recycling of difficult types of PVC scrap. Not to give away too much, but they have some very interesting plans that Ivo hopes will come to fruition quite soon. Bess Trade is already active all over the globe. Their headquarters will remain in Lelystad for now, but who knows what the future will bring. Ivo is sure that their new machines will open a completely new market for them, and he is excited about that opportunity. Nevertheless, everybody needs PVC and if it is being made, there is waste to be recycled.
"Our motto is: "Challenge us with your PVC scrap" and we're always ready for a new challenge.", Ivo affirms.