The 10 Experts in Recycling and Beyond Oct2019
The 10 Experts in Recycling and Beyond Oct2019
The 10 Experts in Recycling and Beyond

Recycling Today for a Better Tomorrow
When was the last time we gave a serious thought to, recycling? It is evidently the need of the hour and is the most important task to be undertaken in the present age. We live in a fast-paced world where people have no time to think about the environment or the future of it. Amidst this busy buzz where each one is on the go, there are a few notable leaders who fathomed the importance of recycling. They are the companies who utilized the advancement of technology for this noble cause and have succeeded remarkably. They are the leading recycling companies of today.
As we applaud their exceptional contribution towards the environment, Beyond Exclamation has dedicated this issue to "The 10 Experts in Recycling and Beyond". Our cover story highlights the incredible journey of Clariter, a leading recycling company. A venture that started 16 years ago with a goal to transform plastic waste into pure products, has evolved over the years and Clariter has attained a prominent presence in its field. Ran Sharon, CEO of Clariter has shared some interesting and inspiring words of wisdom out of his experience as an expert of the industry.
We have also included special success stories of remarkable recycling companies who have started with a small step and are miles ahead of success today. Inclusive are the journeys of Bojan Paduh, CEO of Electronic Recycling Association, Boyan Slat CEO of The Ocean Cleanup, Michael Coghill, Director of Total Green Recycling, John Shegerian, Chairman of ERI Direct, Bryan Staley CEO of Environmental Research and Education Foundation and Ivo Besselsen CEO of BessTrade PVC Recycling. Featuring in the issue are inspiring articles written by two guest contributors Charles Stewardson, President of EMEA of FutureDial and Mark Carpenter Asst. VP Electronics Communication, Media and Marketing of Institute of Scrap Recycling Industries.
The hard work, passion and dedication displayed by the fruitful works of these successful companies makes us want to spare a moment and ponder upon the role we need to play to take care of the wonderful environment that surrounds us. We hope to spread a word of awareness through this special issue that will create room for revolution.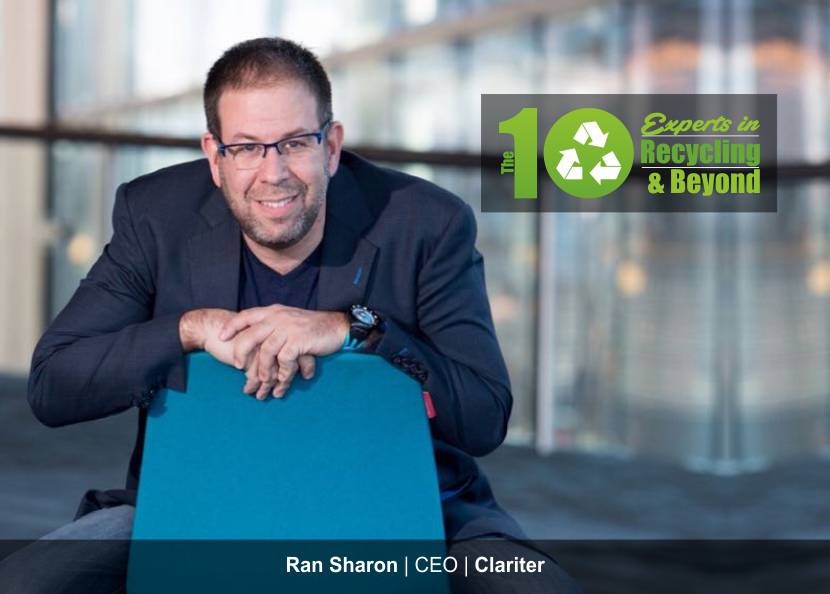 Sustainability. It is no longer a nice-to-have. It is critical for our life and its continuity. Everyone is striving for