Bringing Humanity into Electronics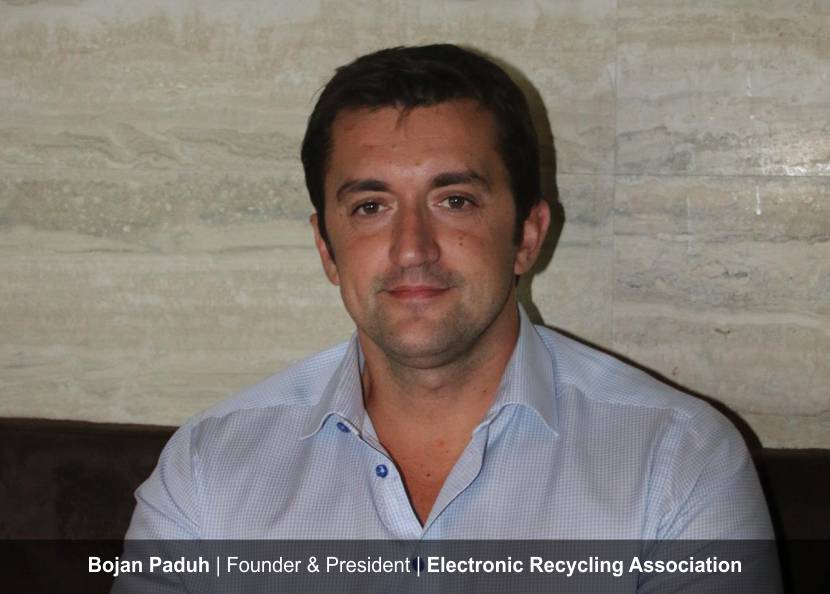 Every year, 20-25 million tons of e-waste are produced, categorized as undesirable electronics such as computers, phones, printers and fax machines. Households, companies, and governments all bear this figure's accountability. As the quantity of e-waste rises, it has also spread across international boundaries, with big quantities being transported overseas for disposal to lower income countries. As a result, e-waste is increasingly becoming a global issue with its disposal releasing increasingly higher levels of greenhouse gasses. There is a greater need to reduce the electronic waste either by recycling process or via any other means.
Bojan Paduh saw the problem and ventured upon solving it as a result of an experience he had when he first moved to Canada. Bojan's family emigrated from Croatia in 1996 and couldn't bring much with them. Shortly after they settled, the church group that Bojan's family belonged to gave him a computer. This seemingly little gift had an immeasurable impact on his life. Armed with this valuable piece of technology, Bojan began to learn the art of computer science, giving him access to information at the click of a button and the ability to complete school assignments that really stood out. One of the significant moments that sprung the vision for an innovative venture was when he actually fixed the computer himself with his dad's help.
Later on, Bojan noticed during a trip to the landfill that there were a lot of computers being dumped. Computers that still had significant useful life in them, a fact he wouldn't have known if it weren't for that computer he was given as a young adult. Bojan was surprised that people would just throw away working technology, and so he began collecting those dumped computers and fixing them up. It was a hobby for him, but he quickly discovered that people really wanted these computers that he was fixing up. Drawing conclusions from this experience, Bojan formed the Electronic Recycling Association (ERA), because he saw a great need for better management of the waste created by electronics. The other reason is that he knows, from personal experience, how much a donated computer can mean to a family who can't afford to purchase one.
Recycling with a difference
Over 15 years later, Bojan Paduh, the Founder & President of the Electronic Recycling Association (ERA) has turned his idea into a renowned non-profit organization continuously addressing the growing problem of e-waste and the increasing 'digital divide'. Since the foundation, ERA has offered simple solutions to help individuals and organizations avert operational equipment from premature destruction. With a focus on recovery, refurbishment and reuse, ERA continuously supplies charitable groups with donated IT equipment while securely managing the retiring IT assets of organizations and individuals across Canada. ERA believes that reuse before recycling is critical in managing the waste created by computer hardware, and by offering industry leading data destruction for all equipment the firm receive, they have securely repurposed hundreds of tons of equipment. Because not everything ERA receives can be reasonably repurposed, the organization has partnered with certified recycling organizations to process equipment that has reached the end of its productive life.
Maximizing electronic equipment's life cycle
The Electronic Recycling Association's major goal is to reduce electronic waste. Most homes and equipment has no capacity for reuse, is to recycle computer hardware. The Electronic Recycling Association operates with established recyclers to guarantee that all materials not suitable for donation are properly recycled in a responsible, safe and environmentally friendly way. ERA works with local companies to repurpose used electronics and IT equipment in a safe and secure manner. The team works with community charities to provide repurpose computers and electronics to those in need. By recycling unwanted electronic devices with the ERA, individuals may contribute to the firm's mission of reducing ewaste.
Request a pick up or drop off unwanted electronics at a depot:
Donating your used electronics is as simple as giving ERA a call or contacting them online. Schedule a pick up date with the team or visit one of ERA's donation depots Canada-wide. The firm accepts used desktops, notebooks, computer peripherals, software, and more.
Offers 100% secure on-site and offsite data destruction: When recycling
with ERA, one can be rest assured that the data will be safe and secure. ERA completes on-site and off-site data destruction to prevent data being recovered from old equipment. Furthermore, the team physically destroys data using its AmeriShred mobile hard drive shredders for thorough destruction of software data.
Experts and volunteers repurpose electronics for future use:
The team at ERA also repairs used electronics to proper working condition and ensure they can be used by their next owner. Individuals are invited to host an e-waste fundraiser, request a collection bin, or help ERA reach its goals by becoming an electronic recycling ambassador.
Repurposed electronics are donated to community charities:
ERA works with charities across the country to provide refurbished electronics for their program. Organizations qualified for donations include registered charities, non-profit organizations, care facilities, and educational institutions. ERA's efforts have helped local charities continue doing what they do best – helping communities.
On a daily basis, ERA has various charitable organizations looking to receive a donation from the organization. Charities receive donations on a first come first served basis once they meet ERA's criteria. The team tries to donate every day of the week in each city it has operations. Going forward, ERA is always coming up with new initiatives and objectives which are beneficial for the society as well as environment.