TrustaBit: Mobilizing the Traveling Consumer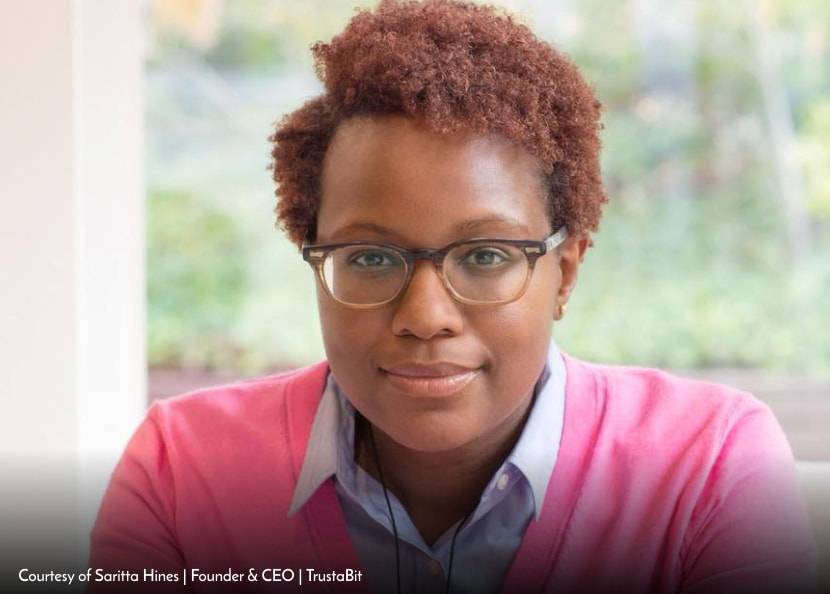 Currently, when a passenger's flight is canceled or delayed, there is no consistent route for them to get a voucher. The passenger needs to contact the airline call center or fill out a form giving an intensive clarification of what occurred. Now, in many cases the passenger is disappointed sitting tight for a customer service representative to decide if there is a feasible reason to dispense a voucher and at what sum. Moreover, the voucher must be mailed or emailed to the displeased traveler. When the voucher achieves its goal, the passenger's loyalty has officially diminished, they have made a post about their experience via social media and are planning their next business trip with another organization.
Enters TrustaBit with its innovative flight disruption management software, designed to help airlines restore the traveler's emotional connection to their brand. When an airline implements TrustaBit into their environment, passengers affected by flight disruptions can be compensated immediately based on set business criteria. Notice of compensation will be automatically sent to the passenger via email or SMS when flights are delayed or canceled; eliminating the requirement to contact the airline call centers or complete a claim form. This gives airlines the opportunity to make things right with their customers, increase brand loyalty and secure future trips.
The summer that paved the foundation
It was a summer when Saritta Hines, the company's Founder and CEO, built an Ethereum mining rig with her daughter, who was 7- years old at the time. That project piqued Saritta's interest in the underlying technology of Ethereum, which is blockchain and smart contracts. Therefore, Saritta began looking for an industry that needed an upgrade and the airline industry came to mind. "Travel is a trillion $ industry, yet it is also one of the most antiquated, so when the idea of using blockchain and smart contracts to automate the flight delay compensation process came about – I knew I was on to something!" Saritta shares.
The journey of dreaming big
The foundation of the company was laid, but the task was far from done. Saritta faced obstacles in securing VC funding. "The feedback has constantly been that we are "too early" for funding as we have not yet signed a pilot client. As a company that is currently bootstrapped, we are not afraid to roll up our sleeves and get dirty," Saritta remarks. "We dusted ourselves off and shifted our focus to finding strong partnerships that will help propel the company forward. We are now working to finalize a collaboration agreement with software giant, TIBCO®. This deal will enable us to leverage TIBCO's already established list of airline industry partners as we build out our solution. We are in talks with a few other major brands and are excited for what lies ahead!" Saritta further adds.
Utilizing automation at its fullest potential
Using smart contracts, TrustaBit helps airlines to automate compensation to passengers when flight disruptions occur, notify passengers of disruptions prior to arriving to the airport and provide options for how passengers wish to receive compensation. This keeps passengers moving in a cost-effective manner and improves the traveler experience.
The one thing that makes TrustaBit stand out from the competition is automation! TrustaBit's competing solutions facilitate a back and forth conversation with the airline and contact is initiated by the traveler. TrustaBit is different, because its customer is the airline, not the traveler. TrustaBit offers a white-labeled solution, which will be integrated within the airline's systems to automate and streamline their processes. The passenger does not need to initiate contact or download a new mobile app to receive compensation. Another benefit is that TrustaBit provides options as passengers can elect to receive compensation in the form of a voucher, frequent flyer miles, or fiat (ex: USD).
A seasoned technologist leading the way
Saritta is a seasoned technologist with more than 13 years of experience in data analytics and business intelligence environment implementation for fortune 500 companies. She is adept at pulling together teams of committed people who have the expertise, willingness and aptitude required to support a growing startup. With a keen eye toward innovation, Saritta is committed to improving operational efficiency and testing new use cases for blockchain technology. As the head of TrustaBit, Saritta has established a key utility for airline companies to streamline the delivery of products and services to customers through smart contracts.
Blockchain is here to stay
Talking about the rise of the blockchain industry, Saritta says "I have seen the perception of blockchain grow tremendously. A few years ago, most people only associated blockchain with the "dark web" and criminal activity. Now, enterprises are curious about blockchain use cases and are looking for ways to incorporate the technology into their systems. I have even seen companies implement low code methods to develop smart contracts that can be used on multiple blockchain platforms. I believe the future of blockchain will bring some of the more antiquated industries into the digital age. The technology will lead to wealth distribution amongst those who have traditionally been left behind."
Going further, one can expect to see TrustaBit expanding beyond airline industry. "We have plans to use our solution to benefit the insurance industry as well and have identified viable blockchain use cases for parametric insurance and crop insurance for farmers in developing countries," concludes Saritta.
Saritta's note
"We are looking to secure finding from an Angel Investor or Venture Capital firm that supports untapped founders. Our ask is $500k to assist with customer acquisition efforts, marketing and development. We are also speaking with airline decision makers and thought leaders to source a select group of pilot airlines for beta testing."