Tim Maroney: Healthcare is Advancing with TCI Software Services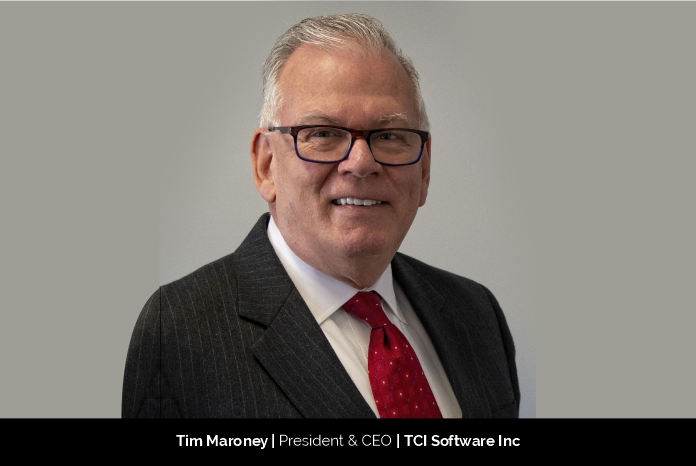 Healthcare is an evolving industry that requires perpetual adaption of new techniques and innovative technology. The leaders of this industry work hard to improve healthcare services for the betterment of people. One such expert of the industry who brought about a transformation is Tim Maroney president and CEO of TCI Software Inc. Tim founded TCI Software, Inc. in 2013. He is a nationally recognized, award-winning marketer with an impressive track record for launching and managing innovative solutions at critical times in the lifecycles of major healthcare and consumer products. Since 2002 he has been at the forefront of healthcare innovations, introducing major brand name pharmaceutical products and medical devices.
Tim's years of experience in the industry give him a prodigious knowledge about the products and services healthcare providers are looking for and need. He invented the Rounds® software platform and built-in ROI Calculator™ which sits at the core of all TCI Software products. Launched in 2018, the software is already deployed in clinics in 15 states.
Tim also played an important role in the planning and launch of Humira, the 'blockbuster' rheumatoid arthritis (RA) drug introduced by Abbott Laboratories in 2003. (Blockbuster is defined as any drug that achieves $1B in sales in its first year on the market). Tim's digital advertising team introduced the first "unbranded" product web site in the pharma industry called ra.com. As a result of this innovative strategy, 180,000 of the 1.2 million RA sufferers in the U.S. "opted in" to receive RA information on ra.com. At an annual treatment cost of $25,000 per patient, these 180,000 prospects represented a $4.5 billion opportunity for Abbott.
Tim also supervised similar digital marketing programs for the introductions for AstraZeneca's Nexium, Shire Pharmaceutical's Fosrenol and Novartis' Focalin XR. He also served as marketing vice president for medical devices company Intercure where he oversaw the rollout RESPeRATE, the first FDA cleared, non-drug treatment for hypertension.
Apart from the healthcare industry Tim also worked with other leading companies like Toyota. He worked alongside legendary Nintendo CEO Minuro Arakawa to set product launch dates and sales records for action software (Dragon Warrior sold 100,000 copies in its first month of release) and the launch of Nintendo Power magazine (which sold 2.9 million subscriptions at $9.99 in its first 9 months). He received the prestigious Advertising Age Promotion of the Year Award for AT&T's Opportunity Calling for Business program that reduced AT&T's small business customer attrition rate from an expected 41 percent to 27 percent during the period of deregulation in the long-distance service industry.
We are honored to have the privilege to publish a few inspiring insights from the expert himself who has contributed extensively to the development of healthcare. In conversation with Mr. Maroney….
What was your goal while growing up? Did you always want to be where you are today?
Some might say that I was a born leader. I don't know. What I do know is that beginning in my high school years it seemed every time I walked into a meeting, I was elected to something. But I do have a fortunate record of leadership, including serving as an infantry officer in the U.S. Army during the Vietnam war, raising through the ranks of multiple advertising agency management over 20 years. I was lucky to be in the right place at the right time more than once (e.g., the deregulation of the AT&T Bell System, helping to launch major brands like the Lexus nameplate for Toyota, and Dannon's low-carb product initiatives).
Give us a brief of your significant achievements.
Most recently the invention of Rounds®, the first healthcare software program with a built-in ROI calculator that computes the dollar value of cost savings healthcare providers realize through reduced patient Emergency Room utilization and overnight admissions.
Have you achieved all that you had desired? Tell us about the moment when you realized that your hard work has finally paid-off. What keeps you driven and determined towards work?
Technology. It never stops evolving. Being at the forefront of enormous change is exciting. I cannot get enough of it. We recently crossed the 8,000 completed survey mark from one of our applications. Knowing that we are the first to make sure that non-English speaking patients are proportionately represented in their clinic's performance results is huge to me. We have just deployed our software into clinics on the southern border of the U.S. where we will be tracking patient care among the most vulnerable patient populations.
What seeded the vision of TCI Software? Brief us about the services that TCI Software provides and tell us why customers choose you?
The Affordable Care Act. Beginning in 2011, the U.S. healthcare infrastructure was required to be more accountable for the quality of its care, patient satisfaction and what it was doing to reduce costs. This is what has been called the "Triple Aim" of healthcare reform. Healthcare organizations did not have the technology to either track or connect the dots between the three imperatives. Moreover, they were unable to determine what the financial impact would be on their operations and profitability. So, based on my 15 years' experience in and around these healthcare issues, I saw the need to develop a tracking resource, and one more specifically, that could measure the return of on investment healthcare organizations might achieve through compliance with new rules. There was nothing else out there, so I built it.
Amidst all your responsibilities and roles at TCI Software, how do you manage to balance between professional and personal life?
One of my staff people just happened to ask me this the other day, and the answer may surprise you. I love to garden. And at this time of year, I have the most beautiful array of plants and flowers. Working in the garden is my therapy, because when I am there, I don't think of anything else.
What are your individual plans going ahead? What does the future hold for Tim and TCI Software?
Great question. We recently launched our Aggregated Reporting System (ARS™), which is the first healthcare software program that enables healthcare executives to compare their clinic outcome results to other clinics statewide and nationally in real-time, 24/7. No one else offers that. And now we are working on our next version of our core technology, Rounds® 3.0, which will include an Artificial Intelligence (A.I.) component. We are planning a 2021 launch for that.