The 10 Most Revolutionary Business Leaders Overcoming the Pandemic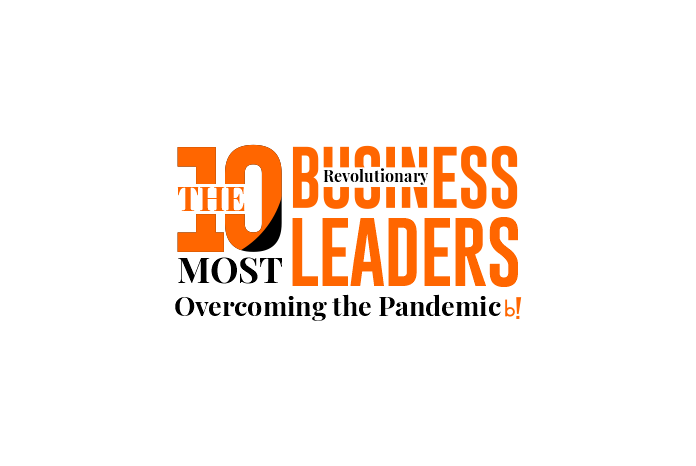 Innovative Leaders Transforming the Dimension of Businesses
The unprecedented COVID-19 pandemic has truly taken the world by shock. Every domain in business has made relentless efforts to cope with this world enemy. From switching to remote working to conducting virtual meetings, everything changed in a fortnight. While some companies may have been prepared with a virtual setup, some had to bear huge losses during this time. The only positive aspect was learning important lessons in view of dealing with this global crisis and standing in it together. Well, we are certainly emerging from it now, and are truly getting out of it stronger and better.
Despite the difficult time, many companies thrived and also prospered by making the best of what they have. In appreciation of such innovative leaders, Beyond Exclamation has dedicated this issue titled, "The 10 Most Revolutionary Business Leaders Overcoming the Pandemic", to them. Featuring on the cover of this issue is the journey of Dr. Rajan Natarajan, Founder/CEO of Global Alliant Inc. Dr. Natarajan is a global business executive, tech entrepreneur and public servant with experience in multiple sectors that include biotech, healthcare, information technology, and government policies & diplomacy. Served as the Deputy Secretary of State in Governor Martin O'Malley's Administration and most recently, Commissioner of Transportation under Governor Larry Hogan's Administration. Rajan grew up in a farmer's family in a tiny village in Tamil Nadu, India called Muthukkadu. While in India, he completed a bachelor's, two Masters' and a Ph.D. degree in Biotechnology. In 1989 he came to the U.S. for his Post-Doctoral Fellowship at Michigan State University. Emerging as an influential leader from small beginnings Dr. Natarajan has an inspiring journey to share.

We have put together a few more inspiring stories of the leaders who have innovatively dealt with the pandemic. Inclusive are the journeys of Feng Hou, Co-Founder & CEO of Pistis.io Inc.; Shawnnah Monterrey, Founder and CEO of BeanStock Ventures; Aimée Madden, CEO of CliniShift; Rob Leslie, CEO & Founder of Sedicii Innovations Limited; Veronica Crisafulli, Co-founder and Chief Strategy Officer of MO Technologies; Feras Tappuni, CEO and founder of SecurityHQ; Leigh Rust, Co-founder of Safetyline Jalousie Louvre Windows; John R Childress, Chairman & Co-Founder of Culture Sys Inc. and Lisa Lang, Founder and CEO of ThePowerHouse.

Every story is a tale of inspiration. Let's get inspired!
Follow us on social media.