Medical Science and Robotics: The New Collaboration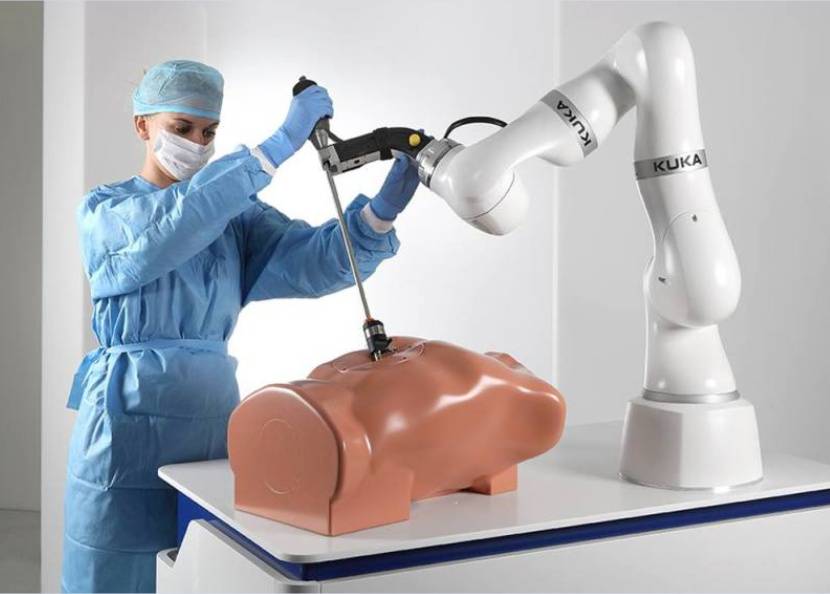 Medical Science and Robotics: The New Collaboration: Get ready! We are heading towards an undeniable future where the medical industry will co-exist with robots. Necessary processes have already been started in this direction of transition towards seeing robotics in the healthcare industry. On one hand, there are debates ongoing about how robots will replace human workforce, but one cannot ignore the tempting benefits they offer as well. Unlike humans, robots do not require resting hours, lunch breaks, treat everyone equal and withstands all situations. We present to you some absolutely interesting examples of medical robots in the healthcare sector:
In surgical precision
Surgeries are one of the most displeasing situations one can face. Be it the pain and even the delayed lines due to a shortage inaccessible people who will work and even the resources, surgeries have always caused huge amounts of tension. To lower this tension and ease out surgical procedures, daVinci makes problems easier to endure. Be it ENT or urologic surgery, almost all sectors in the healthcare sector, have taken this help. Although the surgeon has complete control of the patient as well as all the systems, these robots assist for a better reach and tractability in cases of minuscule incisions which require much more accuracy than any other thing. Not just this, they aid in reaching the most inaccessible problem areas as well.
Continuing the care factor
Whenever someone is admitted in a hospital, the patient is always assisted by a nurse, for providing medicines, or checking the blood or even taking care of their hygiene, and find any vital signs of problem. This could be a very physically as well as mentally tiring job, especially when the patients are multiplied by hundreds. With such daunting tasks, it may result in a displeasing experience. Now, robots designed as nurses ease out this burden and carry out their tasks in a much effective manner, thereby bringing a smile on each one's face. Not just a smile, but this way, the rest of the staff will deal with their work in a much more empathetic manner.
Sudden changes are mostly unacceptable, same goes for medical science and robotics. Although it has a great potential to transform the current medical care industry there might be a few rebuttals as well. To acquire the advantages of this technology and prevent the potential risks, we must first go in for a full-time experiment in the near future.