Improve Employee Productivity and Decrease Healthcare Expenses with a Hospital Wellness Program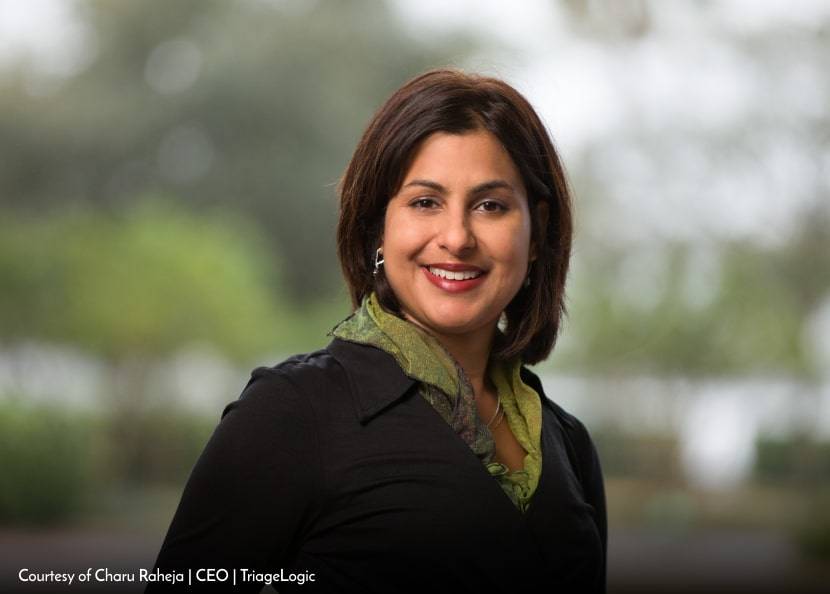 Partnering with a hospital system is the best way employers can connect with their employees and reduces costs. As the health care model moves more towards value-based care, the role of wellness programs in the workplace continues to evolve.
A typical wellness program ranges from fitness challenges and employee assistance programs to recommendations for healthy eating and charity work. But for organizations wanting to drive down their employer medical costs and improve employee productivity in the workplace, this is just the beginning. Regardless of your goals as an organization, there are a few essential elements required to create a successful wellness program that provides cost savings and measurable results. The good news is that you don't have to start from scratch.
Building a Hospital Wellness Program for Employers
Successful wellness programs require the infrastructure to provide screening and intervention. Providing a community wellness program allows the health system to develop a better relationship with the local residents. Hospitals and health systems are often a well-known and trusted resource. While hospitals used to be locations where ill patients went to get care that they could not get in an outpatient setting, today hospitals are expanding into more comprehensive health care systems where they operate urgent care centers, diagnostic centers, and primary care locations.
A comprehensive wellness program with a hospital system collectively brings free resources to you and your employees. Community partnerships with hospitals wellness program partnerships not only treat a disease but also provide a path to prevent a disease from ever happening. Focusing on the community, hospitals have the ability to apply their resources to wellness services such as community support, events, and education. Initiatives like this benefit the hospital by creating an opportunity to develop a
relationship with local businesses and become the preferred partner for any healthcare needs.
There are even more reasons why employers should be considering a hospital-run wellness program. Because of a policy that ties 30% of hospitals' Medicare reimbursements to patient satisfaction scores, hospitals are now driven by incentives to deliver wellness programs to attract local businesses and community organizations. In 2018, the U.S. Department of Health and Human Services allocated $169 million for community health programs associated with the Affordable Care Act.
Integrated Technology
Many health systems rely on the expertise of mobile technology partners like TriageLogic's newest product, Continuwell to help engage members.
For employers, engagement technology partners make it possible to collectively manage all their wellness program initiatives in one simple location. Whether an internal effort or one delivered by outside vendors, wellness portals, like Continuwell, close that gap without a high investment by the employer. In fact, employers can see real cost savings right away.
A delivery platform such as Continuwell can assist in the success of a wellness program. Continuwell can be customized for each client or multiple clients of a hospital or employers and it integrates with existing systems and makes collaboration possible for all stakeholders.
A mobile solution along with a hospital wellness program provides:
Greater engagement and patient participation
Coordinated and preventative healthcare
Improved outcomes for patients and hospital run programs
Customer loyalty and engagement
Using Continuwell's platform, organizations have access to the right technology without having to develop the technology. Continuwell provides a customized white-labeled app that highlight available resources contained in the wellness program, notify members of community events, send push notifications to the community, and include a triage nurse line for health questions. Together, they enhance the wellness program provided by the hospital and encourage utilization of the resources.
Benefits for the Health System and Community
Hospitals are also positioned better to make the most impact on community wellness. Unlike other wellness vendors, hospitals can do healthcare. They can provide coordinated care for participants with multiple chronic conditions and provide clinics both onsite and/or conveniently located close to large employers.
Other Benefits for Corporate Wellness Programs:
Convey Your Unique Culture of Caring to Your Employees
Provide Ease and Convenience of Access to Resources
Announce, Promote and Manage Events
View and Measure Engagement Outcomes
In summary, health systems are in a unique position to improve the health of the communities they serve. They can accomplish this by having a good wellness program in partnership with the right technology vendor. In the process, the health system increases awareness for the brand and creates growth opportunities.
About Continuwell
Continuwell Improves employee productivity, overall wellbeing, and saves companies health care expenses. We customize an enterprise solution for each organization to ease member access to the company resources, improve communication education, guidance about health-wellness, and encourage employee use of more appropriate (and less expensive) healthcare resources. Employees receive a custom mobile application to ease access to company resources that are most important to them. The mobile app includes 24/7 access to free health ambassadors who evaluate symptoms, encourage usage of wellness resources provided by the company, and help drive lower healthcare expenses.