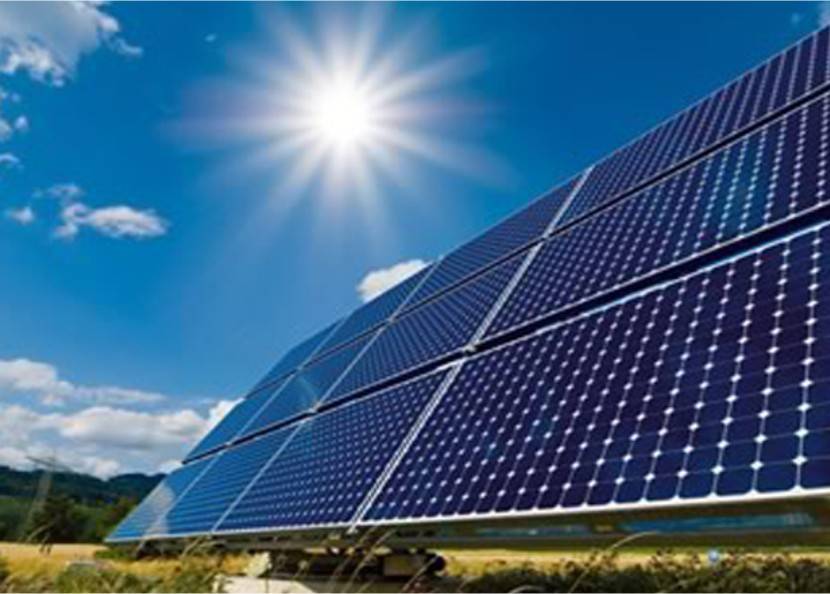 The Future to Go Solar
The Future to Go Solar: Energy in natural form is often sustainable. Solar energy has always been a pollution free substitute to fossil fuels. Solar power is gaining popularity in recent times with reduced operational and installation costs of solar panels. Governments across the globe are encouraging the expansion of solar power by offering subsidies and other benefits. Increased usage of solar power will not only help in better waste management, but will also accelerate the overall profits across nations with reduced dependency on electricity.
India, being a tropical country, is in a beneficial position to receive ample amount of sunlight throughout the year. The Jawaharlal Nehru National Solar Mission (JNNSM) launched by the Ministry of New and Renewable Energy (MNRE) is targeting 20,000 MW of solar energy by 2022. The town of Kamuthi in Tamil Nadu boasts of the largest solar power plant in the world, which is known to produce about 648 MW of power. The world's largest solar steam cooking system is at Tirupathi, Andhra Pradesh.It saves about 1,20,000 litres of diesel per year. The country also has a hundred percent solar-powered airport at Cochin. The world's first ever solar airport, The Cochin International Airport , runs entirely on solar power and pays no electricity bills. Solar energy is being utilized in some other airports in India as well.
As Piyush Goyal, the Minister of Railways and Coal in the Government of India, confirmed that it is less costly to produce electricity from sun than from coal, many people of the country are looking up to installing Photovoltaic solar panels at homes, factories , offices and other places where there is constant demand of electricity. There is a one-time installation cost that needs to be incurred on a sonar panel, as these panels do not require much of maintenance for a longer period of time. The running costs are low as well. Solar energy has numerous applications at homes such as charging batteries, cooking, heating water, indoor lighting at night by solar-charged bulbs, etc. Solar energy also serves as a safer alternative to electricity.
Usage of solar energy is being promoted in rural areas as well in order to reduce the dependency on dung cakes and wood-fired chulhas. Some solar plants have already been installed across the rural parts of the country for numerous purposes like street lightning, clean water, etc. As India's economy derives largely from agriculture, it is also important to increase agricultural output in sustainable ways. Replacement of diesel by solar energy will help to generate increased profits from farming by reducing costs. In the remote corners of the country which are deprived of electricity, solar lanterns can act as a great remedy. The Integrated Rural Energy Programme (IREP) has an objective of 'provision of energy for meeting the basic needs of cooking, heating and lighting, especially for the weaker sections, by utilizing locally available energy resources possible, and provision of energy as the critical input in the economic development of rural areas, which would result in creation of employment, increased productivity and income and acceleration of the process of decentralized development'.
With so many solar initiatives being taken up across the country, India seems optimistic about becoming the largest solar-powered country by deriving the maximum usable energy from the sun. Solar energy, being renewable, doesn't take away anything from the future generations, unlike the depleting fossil fuels. By increasing the gross domestic savings of the country, solar energy will pave the way of India into becoming a developed nation from a developing one.