Botanic Technologies: Driving Conversational AI in Digital Channels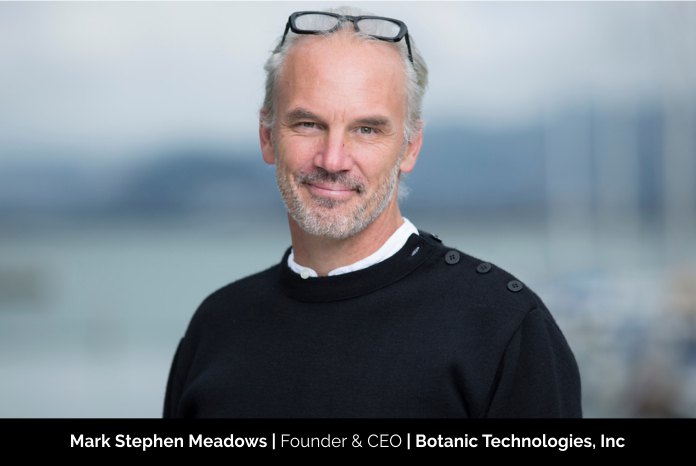 Artificial Intelligence has been making rounds for a couple of years now. And today, its place in today's tech environment is vital, to say the least. Botanic Technologies knew beforehand that AI is an inevitable future and therefore set out to provide services to create and deploy multi modal (text, voice and avatar) conversational UI characters. The company also provides a secure platform to drive conversational AI in web, apps and other channels. As we share a special interview with Mark Stephen Meadows, Founder & CEO, Botanic Technologies, we are certain that the insightful information shared by the expert himself will render an elaborative know-how about AI and Botanic Technologies.
What seeded the inception and vision of the company?
The inception of Botanic Technologies was a result of ethical, personal, and business reasons. As the founding group of the company, we all believed that conversational AI characters – whether chatbots, Intelligent voice assistants, or video bots – are an inevitable future. While there are many risks associated with deploying such technology and these risks do not seem to reduce, instead become increasingly threatening in the years to come, we wanted Botanic to be an organization to be focused around providing conversational UI at scale and one that is secure and represents humane solutions.
Personally, I'm a portrait artist, author, aging D&D geek and have always wanted to build interactive portraits and nonplayer characters! But this artistic and research work I did at Xerox-PARC, Stanford Research, the Waag and others led me to realize that in the future we will need systems that respect our data, allow us to behave as humans even when interacting with deep tech AI driven technology, make our own mistakes, and won't start to become pervasive, digital dictators.
And from the business side it had to do with the fact that we saw a growing demand for interactive characters in many different industries from gaming to education to healthcare, and as we came to understand robots and how we speak with them, developing the systems and software will serve as a good precursor for the coming years of increasingly hardware-based robots. As our first customers asked us for nonplayer characters (for educational games) and assistance (for healthcare) we began to integrate the real time 3-D experience with our experience in natural language processing.
What were the initial challenges that you faced and how did you overcome them?
Challenges were multiple and came in groups. Technically, we will always be climbing a steep cliff into the upper altitudes of design & engineering. But it is also very hard to understand the space psychologically. It is as if we are mapping a frontier, walking upon a white surface, like snow, and when we wipe it away near our feet we realize that we are on a frozen lake but underneath we see other layers, one that we did not envisage being core drivers of how we grow our technology, most notably, a deep world of human psychology and thousands of years of interpersonal communication. Understanding how to design personalities, along with the ability to express them numerically has been and always will be the challenges that we overcome.
Tell us about the products and services of Botanic Technologies.
Besides providing services to create and deploy multi modal (text, voice and avatar) conversational UI characters, Botanic also provides a secure platform to drive conversational AI in web, apps and other channels. These platforms rests on our 12+ patents secured over the last 6 years across domains such as NLP, NLU, Avatar creation, Bot authentication etc., which we commercialize through licenses, enabling our customers to deploy such technology with ease and flexibility. The core belief around our product suite is to provide this next gen technology to all companies, irrespective of industry and geography, through our avatars that have the capability to interact with all software, platforms and hardware.
The Botanic Bot Platform offers secure, trusted and conversational services that augment and help human conversation. As designers, engineers, authors and artists we help our customers build the best possible systems and we can help even after deployment to improve and update the system over time. We have been able to expand our customer base through word of mouth and referrals, a result of our company belief of providing best in class technology and maintaining long standing relationships with our customers.
What are the unique features that set you apart from your competitors?
Firstly, we possess deep capabilities in security and trust when deploying conversational UI. With patents in authentication of bots and Blockchain, we recognize the value of user data (unlike surveillant systems such as Alexa, which is always on, always listening and does not allow users control of their data).
Second, the art of conversation is more about listening than speaking and this requires more than just text. We not only provide voice assistants but also video bots, or conversational avatars. So, we understand that the sound of the voice, use of imagery (often a face) as well as the words used is valuable and our system is able to both extract and build meaning by relying on these multimodal methods. Whether it be a talking avatar, a system for the truth-detection of emotion, automated speech recognition for understanding a voice, or natural language processing we can combine these into both proprietary and open source solutions.
What do you think about the current scenario of the artificial intelligence industry and tell us about the role of Botanic Technologies in today's era?
The artificial intelligence industry is moving faster than most of us, even at the center, can measure. What we need to do is to keep in mind the preindustrial systems of trust, respect, and productivity that has made conversation valuable over the millennia. The industry does not question why it is trying to make robots act like people. It also does not recognize the value of individuals in building progressively robotic systems. So, whether it is a system that is a duplicitous deep fake or something that does not represent your values and treat you like an individual, represents risks. Botanic is a small company — we only have a bit over a dozen patents in the space — but we hope that the personal interaction with our clients and the quality of our work differentiates us from the emerging factories and warehouses of off-the-shelf, robotic megasystems! After all, nobody wants to talk to a robot, we help fix that.
How do you define the growth of the company over the years?
Nautically! We have grown in waves. At times we ride the upward curve, at times down, but always we have sailed forward and advanced our technology, our understanding and our interpersonal relationships. The maturity of our platform and intellectual property is just a reflection of the work we do together as a crew.
Brief us about your journey in the industry so far and also tell us what led you into this field?
This is worthy of a book, and I will leave out the visit to 32 cities in the 50 weeks of 2018, but we have walked in the hallowed halls of government, the greasy back alleys of cryptocurrency phishing attacks, the glistening offices of legal research, and across it all we have learned to stick with our core values of trust and respect.

Historically, by coincidence, most of us have decades of experience in the NLP / AI and 3D space. Each of us have worked in natural language processing, real time 3-D and network integration. For us this is a natural progression of the work we each have done for nearly 20 years and we forecast problems ahead that we hope to help our customers solve.
How do you maintain balance between personal and professional life?
Personal / professional? When we humans walk, we tend to move from one imbalanced leg to another imbalance on the other. There is no balance! The game isn't about balance but dancing! and forward movement!
How does the future of Botanic Technologies look like, globally? Tell us how do you plan to widespread the company services?
We have just recently begun an Asia Pacific initiative, based in Singapore, and have plans in the coming year or two to open an office in London. Knowing that, after almost a decade, our platform is polished and secure, we intend to continue to design & deploy for customers across the board, with special emphasis on the education, healthcare and IoT sectors which we foresee as industries going through a tectonic shift currently. We offer our customers tools that they can use to maintain work we have started — and in the last two years, have implemented new tools to compensate authors of the same system (paying authors for a wikipedia-style knowledgebase) via Blockchain. We have deployed ways to pay knowledge workers – like professors or doctors – and we are able to do that via the platform we have today.
After all, the computer and the calculator were once people. Today we need to prepare knowledge workers for even bigger changes up ahead.