Artificial Intelligence Drives Customer Experience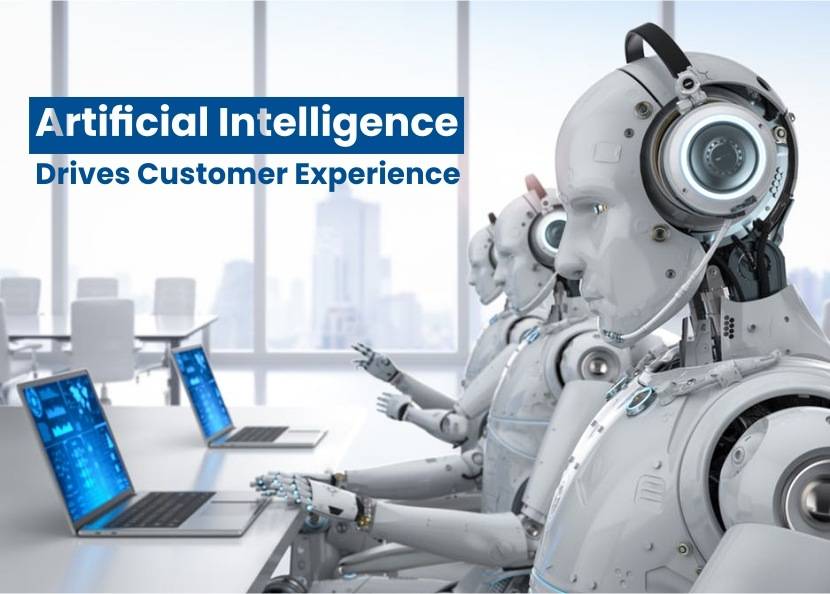 With the increasing demand for sales and marketing, almost every sector of the profession is involving the same in their portfolios as an integral part. With the inculcation of sales and marketing, it is obvious that authorities need to keep a track on their customer experience as it is one of the vital aspects of this job description. If the customer experience is up-to-the-mark, no one can stop the disruptive growth of the entity; otherwise, irrespective of the quality of the product or the brand, the profit will automatically decrease resulting in negative growth which is not at all desirable. This is why customer experience should always be highlighted.
The role of Artificial Intelligence in enhancing Customer Experience:
With the growth and automation, Artificial Intelligence is gradually grabbing an important position apart from the technical market due to its multiple applications. According to resources, most of the top-performing organizations are nowadays using Artificial Intelligence as their primary tool to improve their level of customer satisfaction. So, if you are looking to improve your customer overall experience then you should join Intellipaat AI Course.
A question must arise whether it is easy to operate and function with Artificial Intelligence (AI) or not. It has been observed that a large number of organizations are unable to make out the process of operation as it is obvious that the algorithms of Artificial Intelligence are difficult. However, a majority of the organizations are successful towards implementing the critical algorithms and according to their feedback, it can be stated that once one becomes habituated with the initial process of operation, Artificial Intelligence is extremely easy to handle and it can save a lot of manpower. The possible ways through which it drives customer experience are discussed below:
This is perhaps the first step in enhancing the customer experience and no one can do it better than AI. With the help of chatbots or other tools, AI is able to identify the section of customers very easily and thus, transparent information is available with respect to the needs of the customer.
As AI helps to identify the customer, it is easier for the organization to create customer-specific campaigns to facilitate their profit margin. This way, the customers are also encouraged to engage with the product more often.
AI tools help to simplify the analysis of vast volumes of business data and one of its major implementations is the identification of the patterns of the customer purchase. Through this, the entire operation becomes easier.
The major importance of AI is that it induces accessibility within the organization and its customer which is essential to identify the needs of the customer so that the organization can make him or her satisfied.