The 10 Most Inspiring Business Women Making a Difference, 2021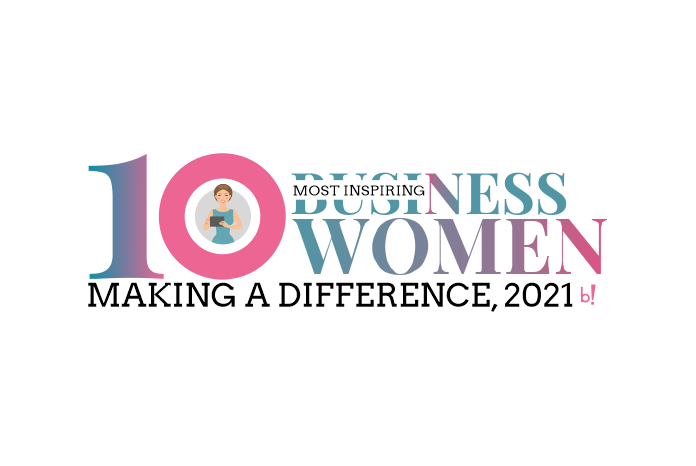 Empowered Women Leading with Passion
The number of women in business has been gradually increasing over the past two decades. Hundreds of women-owned businesses are budding up every single day, creating new jobs, a positive influx in the local economies, and a strengthening of the communities they exist within. This positive trend is something many would love to see continue to grow. Another benefit of the rise in female entrepreneurship is that female business owners tend to contribute larger percentages of their earnings to organizations and funds that benefit social good.
Women who are stepping into the world of entrepreneurship enjoy a break from social constraints and status quo. They may take their financial independence into their own hands and cultivate a deeper level of control over her life.

In this edition on inspiring women in business, titled, "The 10 Most Inspiring Business Women Making a Difference, 2021" we are presenting successful women from business who believe in inspiring others and leading them to better heights. On the cover story of our edition, we have Catherine Smith, CEO, Founder and Managing Director of Wholistic Financial Solutions. Catherine has had over 25 years' experience in Taxation, business, SMSF's, finance and property investment. She holds an Accounting Degree and a master's degree in taxation and was recognised by the Certified Practitioners of Australia (CPA) Society as a 'Specialist in Taxation' in 2001. She spent 11 years with the Australian Taxation Office as a senior Audit manager and a Fraud Investigator.

After leaving the ATO, Catherine established an Accounting practice in Ulladulla in 2002 and then relocated the practice to Canberra in 2006. Catherine is a member of FBAA, a Fellow of the NTAA and a member of PIPA. She also holds a Diploma of Financial Planning, a Diploma of Mortgage Broking and Finance, a Diploma of Real Estate, and a Degree in Accounting. She is also a Justice of Peace and Certified Results and Master Results Coach.

Apart from the cover story, we have Celia Pool, Co-founder, DAME; Vannessa Lee, Co-founder & Brand Director, Tandem Collective; Carissa Reiniger, Founder and CEO, Silver Lining; Felena Hanson, Founder, HeraHub; Jes Osrow, Founder, JOSROW, Karena Belin and Karen Farzam, Co-founders, WHub; Monica Gupta, Director, Interactive Bees Pvt. Ltd.; Sophie Ennadi, Chief Executive Officer, NAJMTEK and Michele Weldon, Editorial Director, Take The Lead.

Without further ado, let's begin already. Happy reading!
Follow us on social media.