Evolve or Perish, the True Heartbeat of an Entrepreneur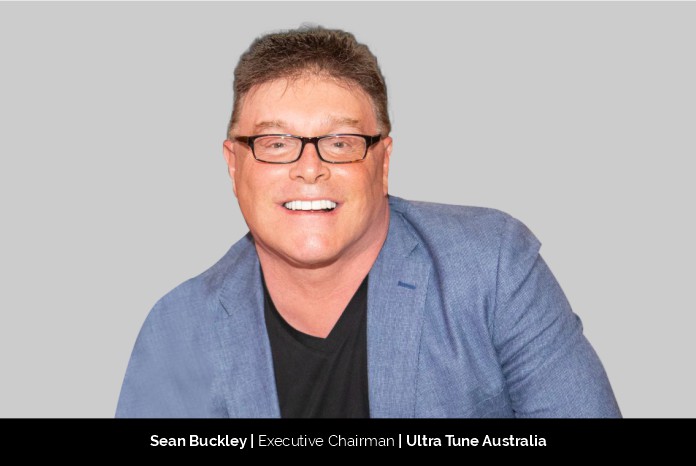 A Business Theory Worth Modeling
World author and teacher Eckhart Tolle made a profound statement that has impacted leaders for decades. The statement was "Humanity is now faced with a stark choice: Evolve or die. … If the structures of the human mind remain unchanged, we will always end up re-creating the same world, the same evils, the same dysfunction."
Tolle's insights encapsulate the reality that everything in life either evolves or dies. Every great business leader and entrepreneur has the opportunity to see this, but they do not always act upon it. Some leaders choose the manifestation of this concept to consume them or push them to success. Sean Buckley, Executive Chairman of Ultra Tune Australia has made the concept of evolve or die his company's mantra. He is repeatedly telling their employees this candid truth that has allowed him to take a fle ultra+tunedgling company and evolve it into Australia's premier auto service provider.
Eckhart Tolle may have been the author, but Sean Buckley has become the savvy entrepreneur who has proven its truth. Sean has found great delight in mastering the art of evolving a business, industry, community, and dreams. Sean took his dream of being an entrepreneur and has helped take an auto business to unheard levels of service and success.
Ultra Tune Australia is a 100% Australian owned automotive servicing and roadside assist company, operating throughout Australia. Ultra Tune specializes in the maintenance and servicing of vehicles and provides a wide range of services including manufacturer's handbook servicing, tuning, air-conditioning servicing, and general repairs. Ultra Tune has been growing annually for over 40 years and has grown to approximately 270 stores across the country, with more expected. Additionally, the company is recognized as Australia's leading, independently owned After Sales Automotive Service Centre network. It is the first company in the auto-service category to be named the Canstar Blue "Best In Category" three out of the last four years. Sean Buckley's experience and his ability to think outside the box has grown Ultra Tune Australia to the company it is today.
Thinking Outside of the Box
As long as Sean can remember, he was always focused on being an entrepreneur and quickly mastered the art and skill of sales, finances, marketing, and personal relationships. He studied and graduated with a degree in marketing, and jumped out of the gates early and started his career in sales and marketing. He moved to the Middle East and became an evolution agent for Thomas Cook, setting up centres throughout Asia and the Middle East.
As a younger man, Sean made an investment that subsequently lost a small fortune on the stock exchange. As with every great leader, failure is not an option, allowing them to learn from the mistake and turn it into a success. Sean states that he has always had a passion to work harder and smarter. Sean has accrued decades of focus and application to get him to where he is now. Even when mistakes were made, Sean used the mistakes as lessons and made the necessary adjustments to learn and continue to move forward.
When Sean returned from Asia and the Middle East in the 1990s, he took a key marketing role with Ultra Tune, where his father also worked. At that time, Ultra Tune was on the brink of bankruptcy. The organization structure was stagnant and not positioned to grow or survive. Sean saw opportunity and potential in the business, so with a former partner, they purchased the business with the intent of saving it.
Role of the Executive Chairman
After purchasing Ultra Tune, and a restructure under Sean's direction, the company quickly started experiencing annual growth and witnessed the new credibility and success of evolving day-by-day while winning over the entire Australian community. From the onset, Sean made two vital changes. First and foremost, Sean restructured the lease arrangements for the franchisees which removed much of the financial burden, allowing for a rapid expansion of the brand across mainland Australia. He was able to quickly grow from 40-50 centres to over 100, and ultimately to over 200 centres. Secondly, he introduced Dyno Tuning technology which effectively allowed Ultra Tune to tune vehicles with "the wheels in motion and at speed". The public quickly embraced this innovation, making it a game-changer for the industry.
Sean continues to innovate, but no two days are the same for him. One day can be spent meeting with his executive team and the next visiting franchisees across the country. Sean prides himself on maintaining personal relationships with his "franchise family", as he believes if they are happy and making money, the company is doing the same – making it a win/win scenario for everybody.
In addition to overseeing Ultra Tune, Sean owns a Thoroughbred racing and breeding stud called Ultra Thoroughbred Racing, in which he plays a very active role. They have raced remarkable horses including Ms Andretti, Shamus Award, and Nature Strip in Australia and around the world.
On days when Sean isn't busy growing Ultra Tune or Ultra Thoroughbred Racing, you will most likely find him spending time with his three beautiful daughters. Additionally, Sean exercises daily, whether at his home gym or a training facility when he is traveling. He enjoys having flexibility but admits it isn't always easy balancing work and family, although he does find it important to strive for the right balance. While he seeks the right balance, he continually reminds himself; "I don't want to be the most "successful" person in the cemetery!" Each day he aims to do the right thing by himself, his family, the Ultra Tune community, and the broader Australian community.
Distinct Services and The Franchise Model
Ultra Tune was founded in 1979 as a pilot store in Box Hill, Victoria, and expanded quickly after businessman Bert Smart saw a specialist Fast Tune-Up store in Hawaii while traveling back to Australia from the USA. Bert was able to establish a franchise model, which expanded rapidly across all Australian states except WA. In 1983, Bert began to sell off the company to new owners (predominantly groups of existing Ultra Tune franchisees in Queensland, NSW, Victoria, Tasmania, and South Australia), when he realized that the "tune-up only" offering was not feasible long term.
In 1988, each of these franchisor entities (except for South Australia) merged and formed a new company called Ultra Tune (Systems) Australia Pty Ltd. (UTSA). Within 12 months, UTSA opened its first franchise store in Perth, WA.
Ultra Tune now provides both fleet and private motorists with a full range of services, each designed to be performed in a structured series of operating procedures that ensure faster, more efficient, and cost-effective service. Ultra Tune's services also expanded to include tyres and all tyre-related servicing needs.
Each Franchisor's technical and training staff are highly qualified, with most of them having previously owned and operated or managed an Ultra Tune franchise. Additionally, Ultra Tune employs specialist personnel from all relevant business disciplines to provide first-class back up and support to all franchise owners. Key administrative staff includes professionals who have a background in accounting, financial management and marketing. Ultra Tune ensures its staff is continuously being updated and instructed on the latest technical innovations and procedures. This has led to Ultra Tune being considered the industry leader in its technical field.
Handling Competition
Ultra Tune's growth is steeped in a tradition of quality, affordable service with a vision towards an evolving, ever-changing future. Sean describes Ultra Tune as "an IT company that just happens to service cars", which he believes is what makes him different from competitors.
The company is currently developing a new state-of-the-art IT platform that will allow them to further personalize customer experience(s). They have the ability to know precisely what work has been done to a customer's vehicle and what issues may have arisen when the vehicle was viewed. This allows them to personally notify a customer that they have issues with their vehicle, also providing them the timeframe for when they suggest they attend to the issue(s). This includes providing the customer with a personalized follow-up notification.
The company remains proactive by paying attention to what is going on at and around each location, including external factors that may affect the business. For example, during the recent global COVID pandemic, the State of Victoria was in a stage four lock-down. For a number of months, people were forced to stay inside and only travel when essential. Ultra Tune in Victoria quickly realized that motor vehicles were the preferred mode of safe transportation and critical workers such as doctors and nurses needed to be protected from the COVID virus. Ultra Tune promptly initiated a vehicle sanitation program, at a heavily discounted price to frontline safety workers.
Sean also attributes innovation as being the key to success. The formula he uses is 1. Employ good, trustworthy people. Many people on his team have worked with him for 15-20 or more years. 2. Challenge and empower people to meet and exceed their expectations of themselves 3. Provide guidance where necessary, without micro-managing people 4. Reward people for their efforts because he believes if they are happy, committed, and dedicated to Ultra Tune, the business flourishes and Sean believes he benefits as well, resulting in positive professional relationships, a growing company, and a better bottom-line.
In addition to being rated number one by Canstar Blue, Ultra Tune also receives positive feedback daily through their National Customer Service Manager, and they are rated 4.5 out of 5 by TrustPilot, an aggregator of customer feedback.
Sean believes the reason Ultra Tune comes out on top against the competition can be attributed to three things 1. They have the right "formula" 2. The entire Ultra Tune network works towards a common goal; providing the best service possible to the broader Australian community 3. It ratifies the ethos that he has propagated throughout the organization to be the best they can be and continue to strive to improve customer experiences.
Looking Ahead
While being a top-performing company is something to be proud of, Sean remains true to the belief that they must continue to evolve or they will perish. He believes the company must continue to stay focused and innovative to remain number one. Remaining highly motivated and driven, Sean sees plenty of demand and opportunity for growth in Australia and internationally. Sean has aggressive goals to keep Ultra Tune on top and believes they will be able to get to over 300 stores in the next few years.
With Ultra Thoroughbred Racing, the challenge is to become Australia's leading stud farm and produce more Group One winners by employing selective breeding programs based on sound scientific principles. Sean is passionate about seeing one of his horses win a Melbourne Cup one day.
Sean's advice to young entrepreneurs is simple: "Whatever you do, do it for passion rather than financial return. If you're passionate about what you're doing and you do it well, day in and day out, better than your competition, the financial return will follow."