Cheap healthy meals That Are Beneficial To Your Body and Friendly to Your Pocket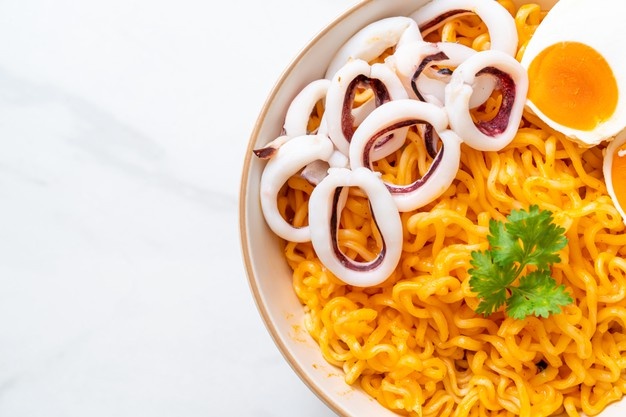 Does healthy necessarily mean expensive? Not always, healthy food doesn't always come with a stiff price tag (obviously if you're careful with your money). Consider this as your guide to get the healthiest meals in America that you can have for dinner for as low as $5. You will get a list of Cheap healthy meals in this article.
Why is a healthy diet a necessity for every American in 2020?
Almost 40% of American men aged between 20-39 are struggling with obesity,the number goes up even more to 42.2% among those aged 60 and over. That said, women are no different- 39.7% of American women of age 20-39 are struggling with obesity and the number again goes up to 43% among those aged 60 and over. This data clearly shows the need for a healthy diet.This guide will assist you in finding Cheap healthy meals in America.
Some of the Cheap healthy meals You Can Get For Less Than $5:
Black Bean and Pumpkin Chilli: Black beans contain carbohydrates, antioxidants, fibre and protein which make them highly nutritious, combined with the potassium and Vitamin A that is available in pumpkins, makes thisCheap healthy meal nutritiously very powerful as a whole.
Ingredients- 2 tablespoons olive oil, 1 medium onion, 1 medium sweet yellow pepper, 3 garlic cloves, 2 cans of black beans, 1 can solid pack pumpkin, 1 can direct tomatoes, 3 cups chicken broth, 2 cups cubed cooked turkey, 2 teaspoons dried parsley flakes, 2 teaspoons chilli powder, ½ teaspoons ground cumin, ½ teaspoons dried oregano, ½ teaspoon salt.
1 cup of this meal contains:
192 calories, 16g protein, 21g carbohydrates, 28mg cholesterol.
Cool Beans Salad:
Another popular and evergreen Cheap healthy meal in our list of Cheap healthy meals is Cool Beans Salad, it contains a great amount of protein and can be used as a side dish or as a
a complete meal, the green onions and bell peppers give you that aroma along with its nutritious benefits and an amazing taste.
Ingredients- ½ cup olive oil, ¼ cup red wine vinegar, 1 tablespoon sugar, 1 minced garlic clove, 1 teaspoon salt, 1 teaspoon ground cumin, 1 teaspoon chilli powder, pepper, 3 cups cooked rice, 1 can kidney beans, 1 can black beans, ½ cup frozen corn, 4 green onions, 1 small sweet red pepper, ¼ minced fresh cilantro.
1 cup of this meal approximately contains:
400 calories, 19g fat, 0 cholesterol, 659mg sodium, 58g carbohydrates and 12g proteins
Lemon Rice Salad:
Rice has benefits like it can reduce cholesterol and the risk of getting heart disease contains vitamins and minerals that greatly improves the diffusion of oxygen in our blood. Rice salad can be served as a side dish or as a main dish, either way, you're gonna love it. Lemon Rice salad is one of the family favorite dishes in America.
Ingredients- 1 cup olive oil, ⅓ cup white wine vinegar, 1 garlic clove, 2 teaspoons grated lemon zest, 2 teaspoons sugar, 1 teaspoon mustard, ½ teaspoon salt, 6 cups cooked long-grain rice, 2 cups cooked wild rice, 2 cups diced seeded cucumbers, ⅔ cup thinly sliced green onions, ¼ cup minced fresh parsley, ¼ cup minced fresh basil, ½ teaspoon pepper.
1 cup of this meal approximately contains:
10g fat, 3.8g cholesterol, 174mg sodium, 300mg potassium, 37g carbohydrates, 6g proteins.
Pepperoni Pasta Salad:
Now, this Cheap healthy meal is something which offers the deliciousness of pasta with the healthiness of a salad, this is a colorful combination of pepperoni and vegetables. Looks good, tastes better, benefits great!
Ingredients- 2 cups of uncooked tricolour spiral pasta, 1 cup cubed cheddar cheese, 1 cup coarsely chopped cucumber, 1 small tomato, 2 green onions, 28 pepperoni slices.
Conclusion
Changing your eating habits can not only change you physically or get you in shape but it also greatly affects the mental health of a person, So, either you can eat junk food and ruin your physical health or maintain a healthy diet and stay away from obesity. Cheap healthy meals will also save you money.