Beyond's 10 Most Influential Business Leaders to Watch Out in 2020
Beyond's 10 Most Influential Business Leaders to Watch Out in 2020

Leaders are born to lead, empower and influence. They make a difference in the society through massive innovations or by a simple motivational quote. They are the ones who ignite a wave of change in an optimistic way and eventually become inspirations to the present and future generation. It is their relentless efforts that have transformed their intellect into an innovation. The pinnacle of being a successful leader is to invoke a good spirit in someone to bear the torch for the generation ahead.
We, Beyond Exclamation have offered a platform of recognition for such amazing and influential leaders dedicating this issue titled, "Beyond's 10 Most Influential Business Leaders to Watch Out for in 2020" to them. As our cover story, we have highlighted the phenomenal success of Nitin Kumar CEO of Appnomic, an ambitious software company that loves solving business technology problems. Nitin Kumar has been instrumental in setting up many businesses as a renowned entrepreneur and has outshone his potential in accelerating the growth of the company with passion and positivity.
We have also put together intriguing articles that have captured the journey of exceptional leaders of the business world, who have influenced the world through innovative business techniques. Inclusive are the success stories of Sophie Ennadi CEO of NAJMTEK, Nishida Kumaresan CEO of Pioneer Technologies, Kumar Subramaniam Founder and CEO of Kaaspro, Timothy Loginov Co-founder of AnyChart, Chocko Valliappa CEO and Managing Director of Vee Technologies, Susanne Skov Diemer Founder and CEO of Praesidio Group, Boyan Slat Founder and CEO of The Ocean Cleanup, Sophie Devonshire CEO of The Caffeine Partnership and Peter Bradley CEO of Torsion IS. Every story is an inspiring read and is a source of motivation for every aspiring business mind.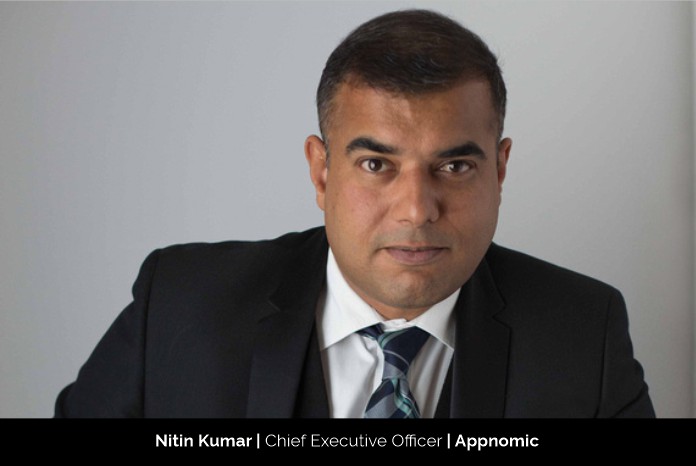 Technology has seen an exponential development over the last few years and continues to rapidly scale each day. This accelerated