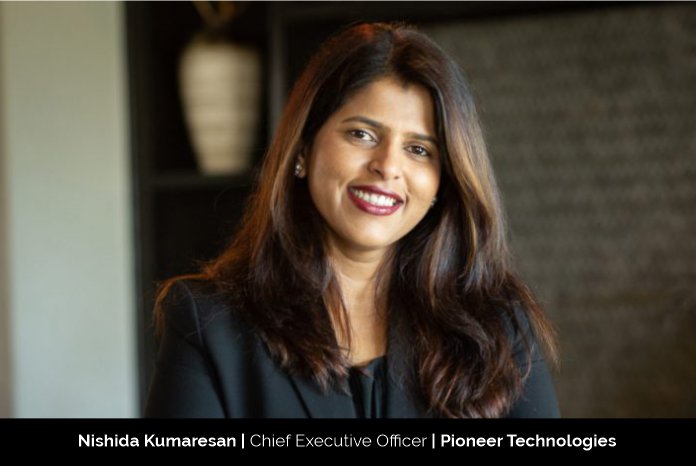 Making Dreams Come Reality
Are entrepreneurs born or made? It's the question we have been discussing since the startup revolution took the world by storm. The question mostly revolves around whether entrepreneurs are a special kind of people, born with a drive and desire to succeed that most of the other people don't possess, or can they be made through education, mentorship, and experience. A research stated that 8 out of 10 startups fail in the first eighteen months. Then the question strikes, why only two startups become successful and not all of them? Obviously, everyone wants to succeed with their unique business ideas. They take their necessary steps and do the hard work required, but they still fail. "It doesn't matter which business school you go to or what books you read, you can't go into boots and buy a bottle of entrepreneurial juice – entrepreneurial spirit is something you are born with," a famous entrepreneur once said. Maybe there is some truth to this quote or maybe not. Born or made, entrepreneurs have changed our world in the last decade or two with their innovative ideas and visionary leadership. Passion, commitment, leadership, and innovative are some of the traits that are commonly found in entrepreneurs whether they are born or made.
The beginning
One such entrepreneur who was born into an entrepreneurial family in India is Nishida Kumaresan. Although, Nishida had an entrepreneurial legacy to compliment her dreams of being entrepreneur, it was her passion and commitment to that drove her to venture on her own. Nishida was always a dreamer and wanted to do something on her own. Being a rebel, she moved to US to pursue her Master's in Business Administration from Pittsburg State University. Even though, she had skills to start a company of her own, she wanted to gain experience in consultancy landscape. Therefore, upon graduation, Nishida worked as an IT consultant for numerous companies. But her dreams couldn't let her work in the corporate world for much long. So, in 2010, the first step towards making her dreams a reality was taken when the foundation stone of Pioneer Technologies Inc was laid down. Since inception, Nishida and her team have never looked back and have thrived in this ever-growing vertical. Today, as the CEO of Pioneer Technologies, Nishida leads the company to a greater heights, every day.
In 2010, the economy was still recovering from the recession and starting a business was not an easy task. But Pioneer Technologies had begun servicing the industry and challenges were always going to be there. Nishida knew what she had signed up for, therefore, working 17 hours a day didn't let her lose sight of her dreams. For Nishida, it was one day at a time and taking some calculated risks was an achievement by itself. In the beginning days of Pioneer Technologies, around 98% of its employees were all women and according to Nishida, it's been main highlight for her company. When asked about the challenges she had to face, Nishida answers, "One of the biggest challenges so far has been the one where the company grew rapidly and making payroll was difficult but we managed."
Providing a wide range of explicit services
Nishida had worked as a Business and Systems Analysis Consultant for various clients. This experience helped her focus on this main area when she started Pioneer Technologies. As the company continued to grow, Nishida branched her business into software development, system administration, database administration and quality assurance. "When I exited the corporate job I had an idea of what customer requirements were and how the gap can be bridged. This gave us a competitive edge and until today this has been helpful. Our focus is customer satisfaction as well as employee satisfaction. We are fair in all of our business dealings and that keeps customers happy and coming back to us," Nishida asserts.
Application Development: Pioneer's application development services help you meet the strategic objectives of IT systems within the context of your business goals and strategies. The company can help your business see your strategies through to the end from conception to deployment of IT systems. Pioneer helps in analyzing what works best for your business and we make recommendations be it a custom solution or packaged software. The services in application development include New applications, Enhancements to existing application, Integration, Migration, Re-engineering, Porting and moving legacy applications to newer technologies.
System Integration: Pioneer's system integration services help you integrate the complex disparate systems to form complete integrated network that solves the problem of interoperability among different products and systems from various vendors. The company helps its clients to secure their IT investments through innovative integration services. The service offerings include design and development of network and facilities engineering; consulting in network architecture, technical and business feasibility study, quality assurance, security auditing and project management; and network management. Pioneer brings in the advantage of maintainability and performance, increases the availability of the system, and reduces the total cost of ownership.
Consulting: Pioneer's consulting services help its clients control their labor costs by only adding the talent you need – when you need it – as your technology needs change. Organizations interested in filling the gaps in their technology projects at all levels can depend on Pioneer Technologies consultants. With Pioneer Technologies consultants, you have professional resources who know what they can do. The company has a team of excellent talent who can blend into your organization and get the job done. Be it a long term contract or a short term duration, Pioneer Technologies can provide the talent you require.
Continuing to learn, grow and adapt
When asked whether she has achieved all that she desired, Nishida answers, "I would say I have achieved only a bit since there is so much more to do. Once the company started growing and we stabilized was when I realized the hard work has paid off. The thing is there is no end to hard work it's a way of life for a business owner. The most important thing that keeps me driven is the faces I see every day when I walk in to the office. They are my responsibility and that keeps me going."
Going ahead, Nishida wants to continue growing a great company and at the same time be more involved in the community as well. "Giving back is something I've seen my family do and I want to continue the legacy. As for Pioneer Technologies, we will continue to learn, grow and adapt to the emerging technology trends," she concludes.