Adam Lampe: A Pioneer in Reshaping Lives with Smart Financial Planning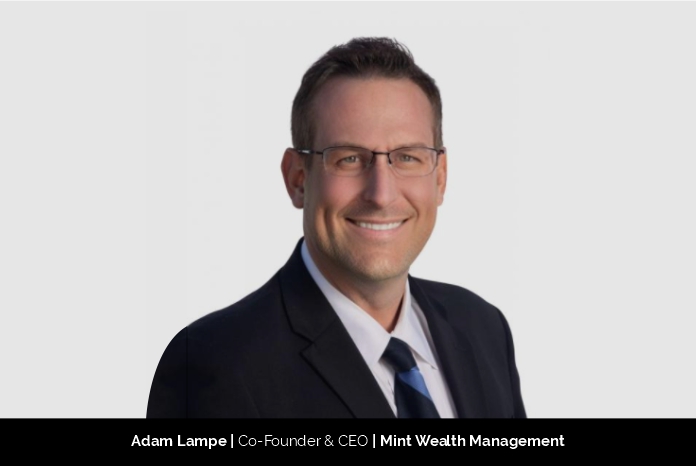 Financial Planning is the key to making smart financial decisions. Adam Lampe, CEO & Co-Founder of Mint Wealth Management, was introduced to the industry by his father in his teenage years. This early introduction lead Adam to further his education at Texas Tech University where he graduated top of his class in their Financial Management program, which has been ranked the top financial planning program in the nation by Wealth Management Magazine.
Working at Mint Wealth Management
After graduation, Adam went on to join ranks with his Father and together they created Mint Wealth Management. Mint Wealth Management is a firm that is committed to catering to all the financial needs of its clients. Clients receive highly reliable information, top-notch services, and advice to help in every aspect of the financial decision-making process. He adds, "While maintaining our client's dignity, our focus is to help them succeed in making good financial decisions that will enable them to have financial peace of mind." Furthermore, we will work hard to access a client's financial situation and assist them in not only making financial goals, but in reaching those goals as well.
Adam's Role in Mint Wealth Management
For more than 18 years, Adam has been the CEO of Mint Wealth Management. He is responsible for leading his team in offering a holistic financial planning approach that helps clients achieve their financial goals.
He says, "I have extensive experience in areas such as wealth management, tax and retirement planning, and numerous others. Our firm has been featured in major industry publications such as CNN Business and MarketWatch, as well as appeared on industry radio shows and news outlets. Mint Wealth Management also supports the next generation by teaching retirement planning courses at Lone Star College and Prairie View A&M University.
Adam believes that his leadership journey comprises of understanding the preparation that comes with excellent planning, synchronized repetition, and perfect communication. The three qualities that helped him achieve huge success include:
1. Leading clients courageously while adapting accordingly to obstacles that may arise
2. Becoming a good listener
3. Making your clients comfortable by having open and honest communication
Emerging as a Leader
While Adam still has many goals he is working towards, he is confident that he will achieve them all if he continues to put in the hard work. He adds, "I have an amazing team backing me up as we work together to meet our clients' goals. We focus on the items we can control, so we can effectively deal with items we cannot control."
As he has reached a good position, he has a piece of simple, yet effective advice for all budding entrepreneurs out there. He says, "The work is never done. Be sure to develop a strong team of business partners who have strengths in areas different then your own."
Future of Mint Wealth Management
In the coming years, Adam plans to embrace technology by integrating new and improved software tools into the firm's services to provide a more personal and customized approach to the planning model.