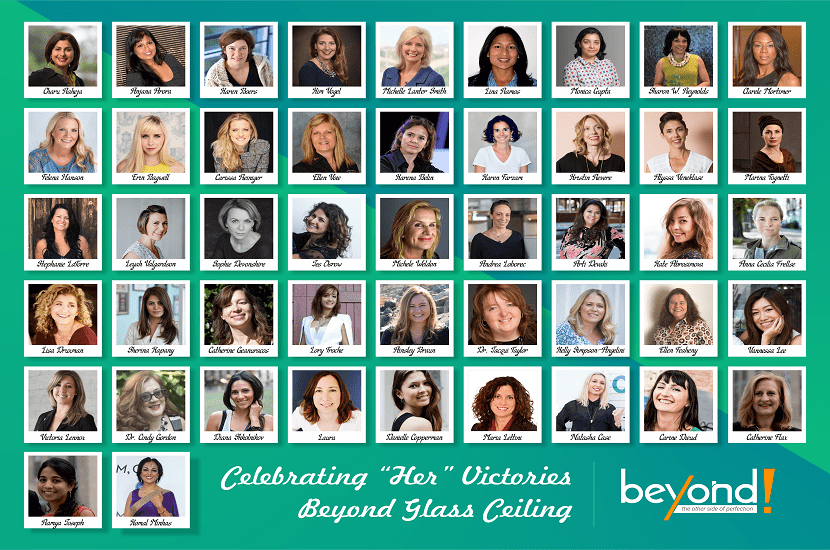 Women's Day Special
International Women's Day (IWD) has been celebrated since the early 1900s. Although, humanity has made great progress since then, the problem of gender inequality still continues around the globe. The UN estimates that women only make 77 cents for every dollar earned by men across the globe, for work of equal value. Women comprises over half the population, yet occupy less than 23% of parliamentary seats globally. And in many countries women still suffer excessively from poverty, lack of education, and lack of access to health-care. Women are also severely underrepresented at senior management and leadership levels. A single digit % of Fortune 500 companies had a female CEO in 2016; a number that's declining instead of improving.
Better late than never; recent years have seen a huge surge in the number of businesses around the world celebrating IWD. There is growing recognition that women's rights affect us all, and that we need to strive for more female representation at all levels of business. Gender diversity in the workplace produces real benefits. Several studies have shown that a gender-diverse workplace is good for financial returns, employee engagement, innovation and reducing turnover. Gender diversity can also help your business resonate with a wider customer base.
Recognizing the importance of this day, we at, Beyond Exclamation, are celebrating International Women's Day with our special issue titled, "Celebrating Her Stories Beyond Glass Ceiling." In this special issue, we celebrate her stories, limitless imagination, joyous dreams and boundless strength to our readers. It's not something we had to choose to do, it's our responsibility and we know it.
In past one year, Beyond Exclamation, has, time and again featured leading businesswomen in our magazines. They have been featured alongside the businessmen and rightfully so. On this day, we have dozens of women who have made their mark in the global business circuit. From small-size to medium-size businesses, they have performed every responsibility perfectly, or even better than men. There's a popular saying, 'without her, even hero is 0.' And rightfully so. Without women, the world would have lost centuries ago and no one can disagree with that.
A famous author, William Golding once quoted, "I think women are foolish to pretend they are equal to men, they are far superior and always have been." And I couldn't agree more. We have a long way to march, but, when we reach there, at the horizon of equality, let's restart. Once and for all. Anything and everything. Let's really see who can do better. And I am sure, women will come out with flying colors.  For now, let's see who we have in this issue.