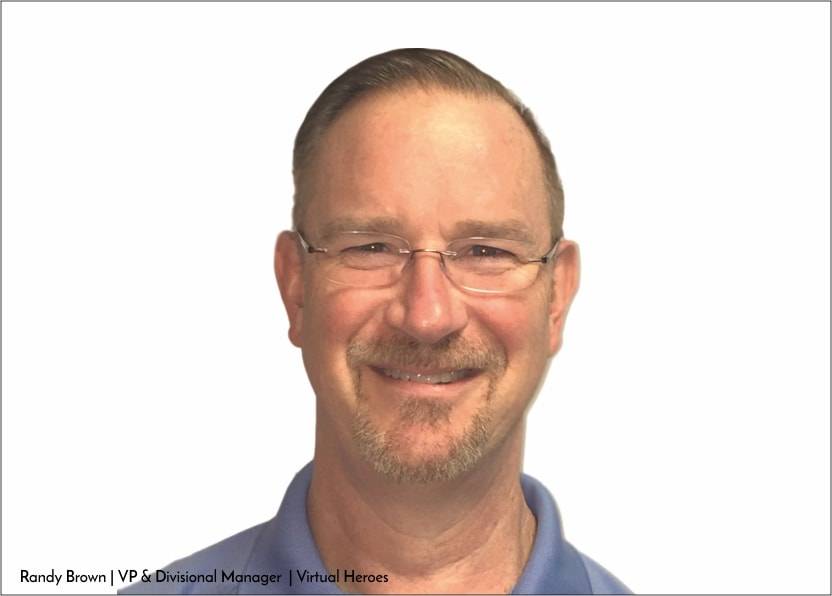 Virtual Heroes: Bringing Interaction and Engagement Closer Together
Founded in 2004 by a team of developers, Virtual Heroes applies simulation and game-based learning to increase proficiency for commercial, government, and medical customers. Initially, the developers were from the Research Triangle Institute in North Carolina, along with other game industry veterans.
The company was originally approached by the US Army's America's Army game development leadership to create a "government applications" group to support AA game development and repurpose that existing game content for a wide range of Army training customers who needed immersive single-player and team-based training.
Virtual Heroes remained a small business until it was acquired by Applied Research Associates, Inc. back in 2009.
The initial spark
Randy Brown, the VP & the Divisional Manager of Virtual Heroes, had an educational background in computer science, more specifically in computer graphics. From a very early stage, Randy was interested in working to create real-time, interactive immersive experiences, as opposed to fully-rendered passive entertainment.
Back in high school, Randy used to create graphics applications on Radio Shack TRS-80 computers, and I was impressed by the possibilities of the graphics created for the first Tron movie in 1982. Once he began studying the various potential approaches to applying these technologies to solve training and simulation problems in real-time, Randy became hooked and has never looked back ever since.
Randy was the CTO of Virtual Heroes when it was still a small business. Today, the Virtual Heroes Division of ARA consists of a fairly standard game studio configuration, with producers, programmers, technical artists, artists, animators, game designers, and quality assurance personnel. Additionally, the company has an entire team of top flight synthetic environment development experts in Orlando led by Jeff Lyons and Dr. Wes Milks. "We work with a wide range of disparate world and terrain data sources to create relevant virtual training environments for many branches of the US military," mentions Randy.
The first big realization
"The key moment when we realized our approach to applying fully immersive game technology towards solving the hardest educational and training problems was the best had to be in 2008, when we were supporting the President's Emergency Plan for AIDS Relief (PEPFAR) program." The company worked with Warner Brothers Studios to create an educational game for AIDS awareness in Kenya. The game entitled Pamoja Mtaani (meaning "together in the hood," a name actually provided by the kids during our focus group testing in Nairobi, Kenya), provided positive gameplay on the topic of AIDS.
"We realized, "We really have created a game about AIDS that kids at youth centers, faith-based organizations, and military installations are playing together and are actually having fun while learning positive habits!"  While I was there with our lead game designer Brad Willson during one of our focus tests, one of the kids playing the game actually texted to others in-game at one point (jokingly), "Look out Grand Theft Auto!" mentions an upbeat Randy Brown.
The game went on to be introduced at the World AIDS Day festival in Nairobi in December 2008
Making a mark in the Gamification industry
The key differentiator of Virtual Heroes is its application of AAA-quality game engine technology and environments to the training and educational markets. Combining the intelligence of a fully instrumented back-end for its gaming platforms creates the ability to provide in-game hinting, procedural feedback, and intelligent tutoring capabilities to customize and tailor the immersive learning experiences for each user.
Speaking about the Gamification industry Randy asserts, "The key disruptions are coming from a greatly expanded range of hardware platforms to apply to education and training, as our use of the Unreal Engine provides us direct access to all mobile, phone-based VR (Oculus Go, etc.), un-tethered VR (Lenovo Mirage Solo, etc.), and tethered VR (HTC Vive Pro) systems along with augmented reality systems like the Magic Leap."
Having the ability to rapidly and affordably re-purpose its massive "back lot" of virtual world environments, avatars, and equipment to solve specific customer needs at an incomparable price point is one of the key benefits offered by Virtual Heroes, along with its significant longevity in this ever-changing market, coming up on 15 years at this point.
A leader with unmatched experience
After becoming the Division Manager of the Virtual Heroes Division of ARA, Randy Brown has spearheaded the company towards success and established its footing in the Gamification landscape. Randy has developed interactive 3D graphics software at Amoco, Digital Equipment, Ex Machina, Data General, SAS Institute, Southpeak Interactive, and the Research Triangle Institute of North Carolina. He has directed the development for oil exploration, graphics libraries, visualization, training, education, simulation, and gaming for a wide range of commercial, government, and private organizations over the past 30 years.
During his graduate school program at UNC in the late 80s, Randy worked on interactive virtual building walkthrough development, using very early-stage head-mounted displays, walking on a treadmill, using a bicycle handlebar mount to "steer" through the virtual environment to gain a sense of the virtual spaces. He worked abroad on graphics research at Digital Equipment's Paris Research Lab and worked for Thompson Digital Image (TDI) in their Paris Ex Machina production company, creating a Distributed Rendering Server System (DRSS) to improve their throughput of graphics frame rendering for all the simultaneous production programs.
In the early 90s at Data General, he worked on graphics chip, graphics card, and graphics library (PEX) hardware and software layers to support the DG minicomputer program. At the SAS Institute, he worked on graphics resource management systems and SAS/Spectraview multivariate visualization software. Randy then moved to the Southpeak Interactive game studio of SAS in the late 90s working with Phil Abbott to repurpose their "Video Reality" game technology and apply it to virtual driver training software development for highway patrol and school bus drivers.
In the early 2000s, he moved to the Research Triangle Institute and began creating immersive, interactive training content for the US military in earnest, working with the US Army Signal Corps to support training a wide range of military vehicles and equipment. This led to plans with the US Army to start Virtual Heroes in 2004, when Randy and team begin applying Epic Games Unreal Engine technologies to virtual worlds, simulation, and training problems.
Walking down the path of expansion
"As lower-end (we often call it "trailing-edge") technology platforms continue to evolve and improve, we are finding more and more organizations are able to deploy immersive, interactive, real-time training content to their end-users and trainees in a much broader way than in the past, on much more affordable delivery platforms than were even required 5 years ago," Randy points out about the changing industry scenario.
Virtual Heroes will continue to expand its deliveries of Virtual Reality, Augmented Reality and Mixed Reality solutions, and its technology innovations on top of AAA game engines like Unreal will distinguish its deliverables and capabilities from others in the field.