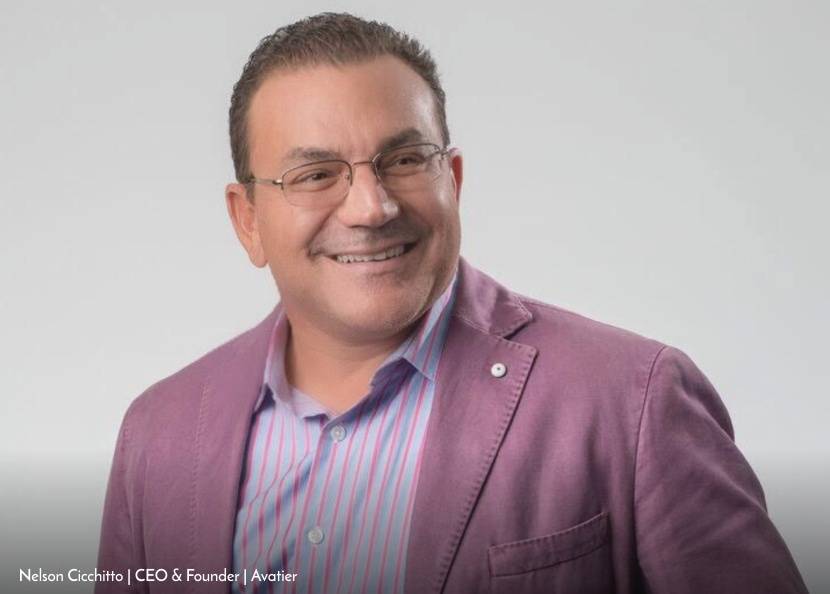 Avatier: Leading Identity Management in the Digital Transformation World
The concept of identity management has been around for many years. It used to be that you carried your drivers license to show that "you" are "actually you". Today, people have several identities; some of them they want to protect more than others, some of them they don't really care. Digital identities allow our access to computers and the services they provide to be automated and make it possible for computers to mediate relationships.
But how do you protect your identity within your company? Changing staff members, shifting roles, and disjointed systems make giving the right people secure access to the right systems is a continual moving target.
Avatier CEO Nelson Cicchitto created Avatier over two decades ago to not only accelerate the adoption of identity management but revolutionize it. This is accomplished by providing organizations; their employees, partners, & customers with secure, easy access to applications, assets, and company electronic forms.
Avatier's impressive client base of over 500 globally customers include some of the biggest brands in the world across a wide-variety of industries.
A Short History of Identity Management
In the 90s and early 2000s people may have had one or two devices, maybe a cell phone and a computer. Secure logins and password management could be done on the device itself or on the network but left itself open to complex IT management and vulnerability to hacks. Even today, ID management and network security solutions are not all they are cracked up to be. In fact, many are really not that secure and most are a drain on both resources and cost.
The security market is broken and Avatier is fixing it
Why is ID management such a burden? Outdated architecture. It is the root of the problems that plague identity management platforms today.
CEO Nelson Cicchitto offered his take. "It was time for an evolution. Companies can't continue to handle ID management in the same way. We decided to take a different path. One that leads the way for the rest of the industry and changes how ID management and security, in general, is handled. "We needed a platform that helps IT departments become a profit center rather than a financial drain."
What if you had a subscription to Netflix, but had to wait 6 months to get it. What if Netflix could only be deployed to a limited number of households and those who got it had buffering problems and could only run it on a single type of TV. Without a rapidly deployable solution that can provide scaling, flexibility, analytics and run on any device, even your home movie experience would be limiting, more expensive and cumbersome. Netflix turned to container deployments as their solution.
With a proven model, Avatier focused on developing the next generation of cloud identity management and built it on the same container technology as Netflix. Using containers allows ID management to run on any cloud or even on-premise.
By leveraging the latest container technology our solutions are cloud agnostic and unlike cloud-only solution providers, each customer receives their own independently secured identity platform. Customers can have their own dedicated CPU, memory, and disk space but still manage it like a multi-tenant environment. Customers get all the benefits of a cloud solution, scalability, flexibility and easy deployment, with the security of an on-premise solution but without limits. It can run on any operating system on any device. That is a game changer in the industry.
Using Docker containers also adds the ability to deploy a more secure solution. By default, Dockers are more secure for a number of reasons, including very few executables present, which can reduce the attack surface. Security is also inherent in the platform for all applications and not a separate solution needing to be deployed, configured and integrated. Policies can be controlled centrally. Lastly, an Avatier deployed solution is more secure in terms of preventing malicious code from affecting other machines, compared to virtual machines or bare metal.
When you tie in dashboard style reporting, integrated ROI tools, Single Sign-On (SSO), self-service password management, and IT policy management you get is safer platform that can changes how desktop and network security is deployed.
Customer Engagement and Satisfaction are Key to Avatier's Success
"Avatier strives for both constructive and positive feedback from each of its customers," adds Nelson, "We achieve this by deploying solutions that have best practice guidelines built into them, embedded links to configuration elements within the software and hyperlinks to a vast collection of how-to-videos. We also offer a white glove service and training that teach our customers how to find value in the platform. This also separates us from our competitions."
Avatier provides a complete package; identity management software, services, and audit controls which transform how an enterprise functions or operates. Its efficiency through its services and solutions ensure some of the best brands and the most secure environments to place their trust on Avatier. One of the most critical aspects of a successful identity management solution is the time that is required to deploy, and the cost spent on maintenance. The company offers the fastest time to value at the lowest possible operational costs in the entire industry.
"We pay a lot of attention to getting people on-boarded, getting them educated and then constantly following-up with our professional service team and even with CEOs. That's what really edges Avatier past from its competitors," adds Nelson.
A Leader with the Midas Touch
Nelson Cicchitto, the CEO and Founder of Avatier, has a role that mainly involves fostering new and disruptive innovation. He also looks at hiring the right people, leaders in their own areas who who are smart and capable enough to drive the business forward and own the different aspects of the business. Nelson consistently brainstorms with his team for the latest innovations and supervises a team of top staff. He has been an instrumental figure behind the company's success.
As the CEO of the company, he ensures that the company remains ahead of the competition by continuously seeking and identifying new ways to take the complex and turn it into something simple. When asked about disruption and innovation, Nelson points out "Disruption and innovation to me means we have everybody, from contractors to every single department working together to radically change the way people buy and use identity and access management throughout their entire enterprise." Unsurprisingly, he is dedicated towards achieving the same with Avatier.
A Bright Future Ahead
Avatier has achieved a reputation as the only company with the capability to provide solutions that adapt to the needs and requirements of the business user, allowing them to deliver a unified framework for business processes across different operations. Many industry analysts along with the world's largest organizations have agreed they are more secure and productive with Avatier on board.
"When you look at Avatier, you can see us moving more and more into next generation cloud technologies, new ways to interface with your devices and manage the digital environment in entirely different ways, adds Nelson. "As we move into 2019 and beyond, we expect our roadmap and the technology to give our customers leading edge solutions they value. Our customers have a lot get excited about in 2019."