Understanding Google's RankBrain for Effective Link Building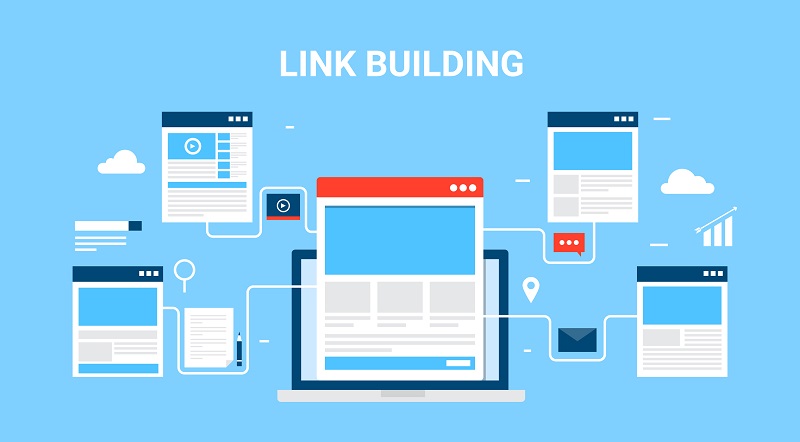 It's not a secret that many sites have been affected by Google's algorithm update in May 2020. Because of this, ranks and traffic of many websites have gone down significantly. Still, several authoritative sites were not affected.
If your site has been affected after the update, you might be asking, "What happened?" It's because of Google's RankBrain. Let's discuss how you can effectively improve your rankings through link building by understanding the concept behind RankBrain.
What is RankBrain and How Does it Work?
RankBrain is Google's algorithm that uses machine learning AI systems. It learns through people's search habits enabling it to sort search engine results for readers.
In the earlier times of Google, engineers hand-coded this algorithm. But with the growing world wide web, the most renowned search engine has created a system process faster to provide users with better and more relevant results.
Some sites in the past have abused the use of keywords that is now an ineffective tactic. RankBrain has now evolved and learned through user searches. Even if you fill your content with all kinds of keywords, if it's not useful to users, then RankBrain will just ignore your content.
With the new algorithm update, sites must practice E-A-T which means Expertise, Authority, and Trust in producing content.
Google uses these factors to check if sites are trustworthy. So gone are the days of keyword-stuffed content that users will find on the top searches. RankBrain is now smart enough and it's continuously learning to only provide informative content to readers.
How Does This Affect Link Building?
RankBrain is also responsible for increasing or decreasing a backlink's importance. This means that if a site can't provide well-written and informative content, it'll not attract links. It's because RankBrain also checks the value of the backlinks. Uninformative backlinks will affect the site linking them in their content negatively.
This is also the reason why many sites prefer linking out to authoritative sites and with useful information. This gives a signal to Google that these sites provide informative content for search engine users.
Effective Link Building Strategies to Work Around RankBrain
There are few ways to successfully build links to your site. But you should have a mindset that it will take some time especially if your site has been affected by the recent algorithm update.
1. Create EAT and SEO-friendly Content
The first thing you have to do is make sure you publish content that will be useful to your target audience. This will not only include SEO rules or including factual information.
You should also make sure you exhibit amazing writing skills. This means you should proofread your content to check for any grammar or spelling mistakes.
It's also a must to include images, infographics, and videos. This will all add value to your content. These media files can also build links for your site.
2. Pursue Broken Link Building
This strategy isn't just a win for you. You'll also be doing other sites a favor. Broken link building involves looking for broken links on pages. Then, reaching out to the site to replace the broken links with your working link.
RankBrain will negatively mark sites with a lot of broken links. That's why approaching sites with a solution to their problem (and sometimes they are unaware of this problem) is an effective link building strategy.
Of course, you'll have to make sure that your content is high-quality and informative. If not, it won't make any difference.
3. Engage in Building Your Brand Identity
Sites are more likely to backlink to high authority sites. One way to be an authoritative symbol is to build your brand. Sites like neilpatel.com and ahrefs.com already have established brand identities.
In the industry of SEO, people will immediately think about these two sites. This should be your target. When you have become an established brand in your industry, other sites will not think twice about linking back to your website.
4. Produce Relevant Guest Posts
Guest posting is another way to build links to your site. Don't be confused between guest posts and sponsored posts.
Sponsored posts are usually paid and promotional in nature. They are easy ways to build links, but they're frowned upon by Google.
The best guest posts provide useful information to the audience or visitors of the site. It's also best if you don't make it promotional especially if you're backlinking to your site where you sell services or products.
Again, RankBrain is becoming smarter every second and it can detect content that was just created for the sake of advertising another site.
The time-consuming part of this strategy is reaching out to sites to accept your guest post. If you don't have time to email every single site you want to contribute a guest post or if you don't know where to start, you can always hire service companies to do this for you.
This is a great investment for your site so don't hesitate to bring your blogger outreach services to the future.
Start Right and Succeed
Remember, people use search engines to find answers to their questions and solve their problems. As long as you're providing these kinds of content on your site, you'll most likely succeed in ranking high. You won't need to trick RankBrain into placing your site on top of the SERPs. All you need is a clear goal and effective strategies to get your site to the top.
Bio:
Daniel Martin loves building winning content teams. Over the past few years, he has built high-performance teams that had produced engaging content enjoyed by millions of users. After working in the Aviation industry for 9 years, today, Dani applies his international team-building experience in https://linkdoctor.io/ in solving his client's problems. Dani also enjoys photography and playing the carrom board.