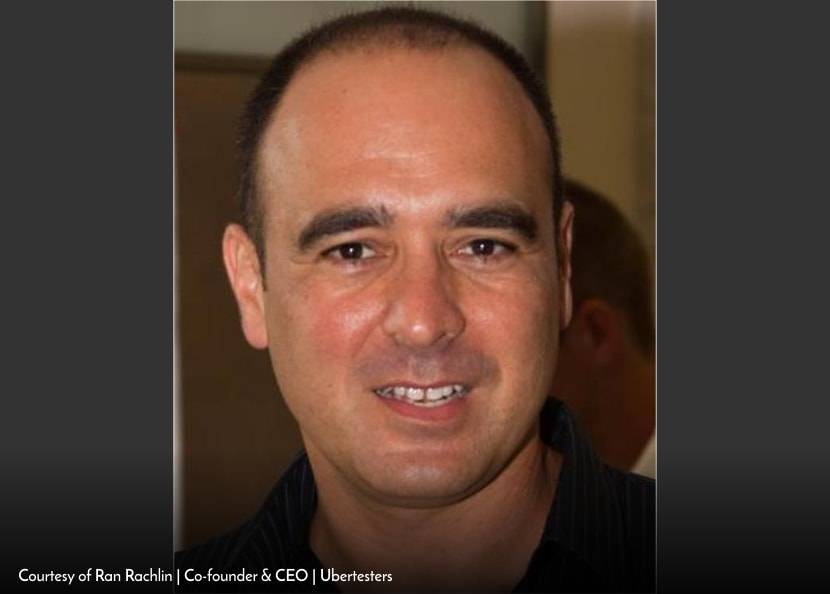 Ubertesters: Mobile Testing Made Easier
Ubertesters is the leading global provider of a cloud-based, process management tool for mobile applications beta testing to ensure an accurate, fast and cost effective mobile testing process that results in high quality, flawless, mobile app. Founded in 2013, the company offers a complete, end-to-end, software testing solution for digital products to help organizations beta test their digital products prior to launching it.
The holistic solution includes: a SaaS product – a robust platform to manage the entire mobile beta testing process and teams; a crowd testing service of global, professional testers for hire with devices, for most flexible and cost effective global testing under real-life conditions;
and offshore outsourcing services of QA experts based in the company's East European facilities. Thus, any organization in a need for beta testing can find the right solution with Ubertesters to help them launch their product with confidence.
The company today helps hundreds of organizations from around the world to beta test their digital products. Some of its clients include HPE, JCPenny, Zalando, Akamai, 888 Casino, IDT Telecom, Taboola, GE Capital (Synchrony financial), GE Digital, NetEase, MyHeritage, MidWeast tapes, and many others.
The beginning
It all started when the founders, Ran Rachlin and Alexey Chalimov realized that mobile apps will soon become more dominant than web. Prior to this realization, Alexey was the CEO of Gettaxi, a global on-demand taxi service and they had a major challenge managing and getting appropriate feedback from their own global QA team. Therefore, the duo figured that the huge diversity of devices/geographies will create a major need for a mobile beta test management platform and decided to create the most robust and comprehensive tool in the market, and this is how Ubertesters was born.
The present
Ubertesters is the only company to offer a QA testing solution for the entire development cycle (from the early stages of engineering to the product launch). Also, the solution addresses both pains that digital development companies face: Resources (crowd of global testers on demand or offshore outsourcing of QA experts) and Tools (a robust platform to manage the entire mobile testing process and internal QA teams.
The Ubertesters platform offers much more than crash reporter. It's a full robust QA management platform offers everything that the VP Engineering needs in order to manager and control the mobile beta testing process. And then, in addition to the platform, Ubertesters also offers a crowd of experienced, global, professional testers with devices to help companies test the app in a real profound way prior to launching it.
Lastly, if the clients wish to have a dedicated team of QA experts working for them on a full-time basis, they can use Ubertesters's offshore outsourcing services and get a dedicated QA team that is fully familiar with the product and can run all types of full regression or sanity testing on an on-going basis. With Ubertesters, the entire testing process can be managed using one dashboard and one provider. While the competition offers a solution only for some of the steps along the way.
The talented team that works day and night
At present, Ubertesters has three global locations; USA (sales office), Tel-Aviv (Headquarters), and Ukraine (engineering and development). The most important part of the team is the very talented and innovative engineering team that works day and night to bring new unique features to the market. The great effort of the engineering team makes sure that the company's QA management tool remains the most robust, comprehensive and user friendly out there. The building blocks of the company are built first on a well thought mission statement and mission. The company's mission is to "Help digital organizations launch better, well-tested, bug-free products by enhancing natural best testing practices while provide exceptional customer services". In addition, there are core values that put the client in the center by integrating honesty, integrity and transparency in all aspects of Ubertesters's business.
The moment when it all felt worthwhile
Ran proudly says that their hard has paid off with HPE choosing Ubertesters platform to make part of the HPE Mobile center solution. HPE realized that the Ubertesters solution is the most robust and comprehensive mobile beta testing solution in the market and the best way to manage large team of QA testers (both in-house and remote). "We worked on an integration partnership and the Ubertesters platform became part of the HPE mobile center. Being chosen by such a large company that specializes in quality assurance and serving hundreds of large enterprises was a major success for the Ubertesters team and major feeling of achievement," Ran asserts.
Ran believes the industry buzz and trends is all about testing automation. "I strongly believe that automation can't replace manual testing and the need to test on real devices, with real people under real-life conditions. Ubertesters' focus on manual testing, and the ability to manage the entire testing life cycle with its product and services is our main benefit over the competition," Ran says.
Beyond creativity, invention and innovation
Going ahead, Ubertesters will continue to grow through creativity, invention and innovation. "We will continue to put the 'voice of the customer' in the center, listen to our customer's needs and add new exciting features to our QA management platform. In addition, we will continue to enlarge our community of global QA testers to allow our crowd testing services to serve clients all around the world while making sure our testers can earn money in their free time," Ran concludes.
A unique leader with massive global experience
Ran has massive global experience, managing and leading new initiatives from inception to implementation and significant sales as well as managing large global organizations in different countries. Before starting Ubertesters, Ran held several high-profile management roles in General Engineers (The Israeli distributor of GE), Mul-T-Lock, and Silicom Inc (NASDAQ: SILC). Ran brings his experience in management and sales to the company and acts as a mentor to the team on their way to success. Ran is a speaker in several industry events and is known for his unique view of the QA and testing world.
Why Ubertesters?
Ensures an accurate, fast and cost effective mobile testing process that results in high quality, flawless, mobile app
Brings the power of a superior beta testing process to every business in the app development ecosystem
Empowers mobile developers, project managers and testers by providing them with a comprehensive, easy to use beta testing management tool
Extremely affordable platform allowing businesses to use the tool for their complete test cycle
Gives access to crowd-sourced Ubertesters' team of qualified and experienced testers for on-demand, short-term testing projects to complement their own QA team