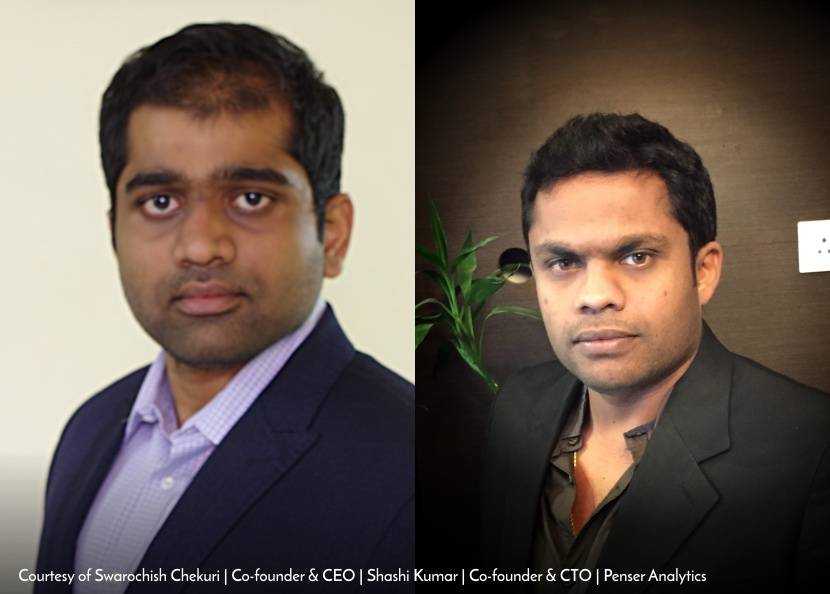 The Sherlock Way
Let's consider we have a business question. So, we reach out to our analytics team. They take anywhere between three to four weeks to answer that question. Then we realize, an additional information is needed to take a decision, and the whole process repeats for another 3 weeks. But, it's already a month and half since we reached to our analytics team and there's just waiting and waiting. The reason for this waiting is that traditional BI tools have a limitation to a certain extent, after which, the tools cannot answer our questions. And with every new question, there comes another problem of having to rebuild a report which again takes around a month's time or sometimes more. But what if there was a better way? Wouldn't that be a time-saving for everyone?
Well, there is a way – The Sherlock way. All we need to do is to type our question in English and Sherlock takes it over from there. It identifies the problem, and investigates the whole picture, and gives you a beautiful representation with an overview of the answer you are looking for. And most importantly, all of this takes just a minute's time. We can do this any number of times until we have the full picture. And the startup which has developed the Sherlock way is Penser Analytics – founded by Swarochish Chekuri & Shashi Kumar, and driven by cutting edge technological advances in the field of big data analytics. With the help of Sherlock, Penser Analytics provides a real-time decision support system and an advanced analytics and tracking platform.
The journey right from the idea
Before founding Penser Analytics, Swarochish spent about a decade in analytics. All throughout this experience, there was a gap that he observed in this field, right from MuSigma to Payback/Amex/Capillary. He realized that there should be system to minimize the timeframe from a business request to insight which was about 4-6 weeks, depending on the complexity of the question and seniority of the requester. He has always believed the perfect use of analytics in an organization happens when it is available to everyone – irrespective of their technical knowledge – in retail from a store manager/worker all the way to CEO – at the right time. He asked himself, when Google can deliver search results in milliseconds then why should applications be any different? One shouldn't have to wait for reports or numbers in the process. This prompted the idea to create a question answering machine with no limits. Simply putting, slice and dice data using just English questions.
The idea for the Sherlock was there to be taken and it needed a partner to execute and that's when Swarochish met Shashi through a friend in a coffee shop in Kormangala, Bangalore. Swarochish was struggling to get the Version 0 of base code of Sherlock-MVP to execute. He could not do this on his home computer or on SAS or any other platforms that he was experienced in. So, he had a chat with Shashi about how, if this piece of code works, it would revolutionize the big data analytics space. Shashi bought into the idea as he could relate with how this would automate his team's work at American Express. About 10 days later, Shashi brought this machine crashing code into something that executed in 18 minutes. Penser Analytics was born. They got the first version of MVP by Dec 2014, around 6 months from the start. Now, the partners are in the process of building their Version 2. "We are still way far from where we want to be, we want to build The Machine – from Person of Interest (a TV series)," exclaims Swarochish.
Analytics at the speed of your thought
At present, Sherlock is the only self-service application which provides instantaneous access to actionable insights needed to make the best business decisions from natural language question based access using applied AI. It empowers organizations to make sense of large data volumes, get answers to their toughest business questions, build beautiful data visualizations, and ensure one version of the truth (1VOT) – at any scale, on any device within a minute. Penser's clients have used Sherlock in a variety of ways, such as,
Marks & Spencer uses Sherlock to run about 15+ campaigns daily,
Saudi Arabia's largest pizza QSR, uses Sherlock to revolutionize its CRM
Thick Shake Factory – QSR based out of India, uses Sherlock to ensure they have the right ingredients in right quantities to minimize wastage and reduce stock-outs,
Big Bazar, Future Group, uses Sherlock to keep a track of the IOT sensors across stores, estimate waiting time for check-out and alert store manager,
Nyx Medical, uses Sherlock to increase their insurance claim filing efficiency by more than 100%.
A desperate need for innovation to stay ahead in the market
According to Swarochish, there was a lot of buzz about Big data analytics, which is now fizzing out. A lot of big data projects are failing only because people were running behind the technology and not a solution for their problem. There is a desperate need for innovation to stay ahead in the market if the technology is to survive and thrive.
"With Sherlock, we are primarily focused on the business solution. We automate data integration, data engineering, ML/statistical analysis, visualization – all parts of an analytics project. We deliver to a Citizen Data Scientist, and this breed is growing big & fast. We do have some competition such as alteryx, IBM Watson etc, but, our focus is a bit different," he adds.
Breaking every problem to its basic parts and solve
With Penser's expertise in retain and e-commerce bracket, clients can unlock Omni-channel, multi-channel and O2O aspects, improve store efficiency, drive sales, optimize inventory levels across stores and products, enhance the effectiveness of marketing campaigns and deliver a better shopping experience. Penser has below services in retail and e-commerce bracket, Marketing Analysis, Loss Prevention, Merchandising Analytics, Personal Shopping Assistant, Store Operations, E-Commerce Solution and Omni Channel Solution & O2o.
When asked what are the building blocks of Penser Analytics and the reason they succeed at what they do, Swarochish said, "We throw ideas rather than money at a problem. We have passionate individuals about the product who have really passionate arguments. Moreover, our team breaks every problem to its basic parts to solve and has laser-type focus on ensuring customer success." Going ahead, Sherlock will be able to upgrade its capabilities as to adopt the changing times and customer requirements.
Reach out to them on https://penseranalytics.com/