The Most Inspiring Business Leaders To Watch in 2022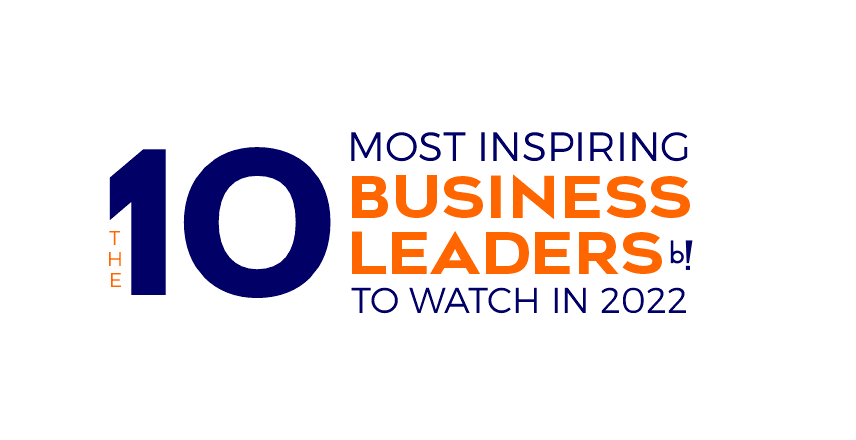 Futuristic Leaders are Changing the Conventional Methods of Business
Being a leader and guiding innovative aspects to better the functioning of any business is a difficult task. Leaders need to be imperative with their thoughts to provide an accurate and all-encompassing solution to eradicate the issues if any. Businesses, like civilizations, rise and fall with the times. Similarly, some leaders stay at the top for decades, while others fade away in a few years. There are numerous traits that make a great business leader, such as being able to encourage others and having a clear vision that others can believe in. Long-term success can only be achieved via excellent leadership.
Leadership is an art that allows the blending of various developing factors to fabricate the pavement of success. At Beyond Exclamation we value and honor the work of incredible business leaders across the globe. We dedicate this issue titled "The Most Inspiring Business Leaders To Watch in 2022" to them. Featuring on the cover of this magazine we have covered the successful journey of Colin Brown, President, and CEO of Stratford Underwriting Agency. Colin's journey spans across decades, from the UK to Canada, and from a cushy government job to leading an underwriting agency that offers competitive optional auto insurance policies in the province, helping the vast majority of British Columbians save money. As a Chartered Insurance Professional and Chartered Arbitrator with over 40 years of experience in the British Columbia insurance sector, he has steered institutes and organizations to prosperous positions and yielded award-winning results. Colin sees himself as a mentor and guide for the redhot staff that is 'so much smarter and aware of the current world than he is'. He shares a few more insights about his journey with us, in this exclusive article as a source of inspiration for the generation to follow.
We have also put together the stories of successful business leaders like Ingrid Reyes, Chief Executive Officer, Americas of M&A Creative Agency USA; Steve Wilcenski, Co-founder & CEO of BNNano; Felena Hanson, Founder of @Herahub; Judith Virag, Founder of Clean Club Calgary; Emin Can Yilmaz, Co-Founder & CEO of Param; Danilo Limoeiro, Co-founder & CEO of Turivius; Rahul Ranjan, Co-founder and CEO of Palacio Inc; Monica Gupta, Director of Interactive Bees Pvt. Ltd. and Danny Wong, Founder & CEO of GOAT Risk Solution.
Let's Be Inspired!
Follow us on social media.