The Future of Procurement: Solutions Roll Call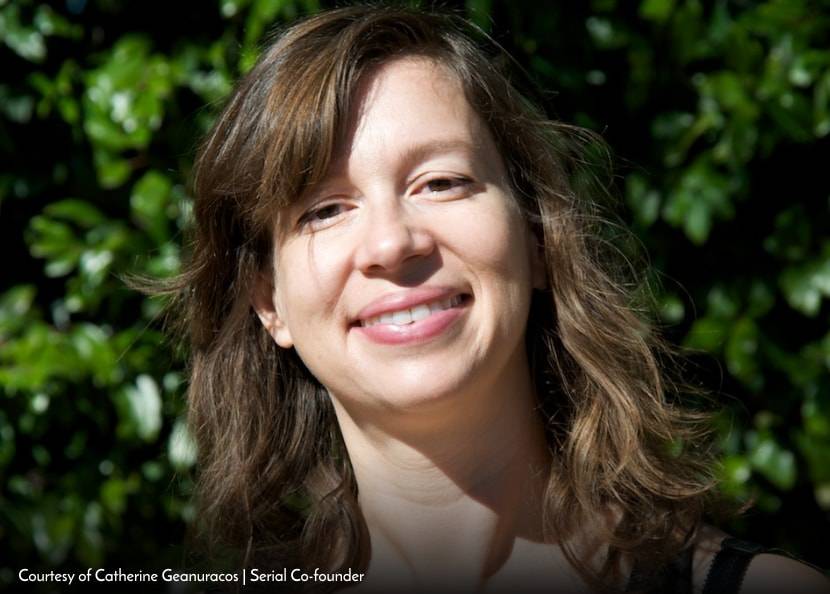 As part of preparing for a panel at the 2018 Code for America Summit, I compiled a list of the many new platforms, initiatives, and strategies that are being tested and implemented designed to improve technology in government — by improving technology procurement. Now as 2018 comes to a close, it's time to revisit this list and update it with new programs, companies, and initiatives.
At Code for America, I moderated a panel titled "Industry Standards: What criteria should governments use when evaluating technology vendors?" If we are going to build a government tech market for the digital age, we must clarify a set of standards that support the kinds of interoperable, sustainable, resilient technologies we value. How should people procuring technology for government at the state and local levels think about selecting contractors/ suppliers? Using a values-based approach, we workshoped a set of baseline evaluation criteria and explored contracting strategies, with the goals of supporting accountable and efficient procurement, preventing bad actors from abusing the public trust, foregrounding companies who make commitments to ethical services, and broadening the vendor pool to include startups and small businesses.
The panel was made up of startups and vendors (like me, talking about how we built our entire business model to help governments avoid a full RFP/ procurement process to use our technology) and Matt Polega from Mark43 (which is promoting cross-jurisdictional collaboration through its cloud-based platform, and learning a lot about procurement along the way). We'll have representatives from local government (Michael Owh, the new Chief Procurement Officer for the City of Los Angeles, who comes from doing similar work in NYC) and from a federal representative as well (Alla Goldman Sieffert who leads procurement for 18F.). Sky Kelley, CEO/ Founder of Avisare, one of the new two-sided marketplace companies hoping to shake up how procurement works discussed the growing trend of referral/ ratings/ discovery systems for solutions and technology.
Our takeaways included:
Be strategic about when you need to build something new (a rarer and rarer occurrence) and look to use platforms, SaaS (software as a service) tools, or customize or combine existing products
Write RFPs with detailed problem scopes, not long feature lists
Break large projects up into smaller, more manageable contractual chunks
When possible, test out technologies (like CityGrows) that don't require up-front payments and/or are under your government's limits for doing a full-blown RFP process. You will likely save money, headache and time if you can find one that works.
Be honest about your team's internal technical capacity, and bring in outside (non-vendor) expertise from private sector technology adviors or other governments if you need it.
Make sure you don't inadvertently exclude startups, small businesses, minority/ women-owned and local businesses by relying on outdated contracting requirements (years in operation, staff size).
Below is the round-up post I put together before the panel, with a few new additions. I'm absolutely sure I've (still) missed something — so PLEASE share suggested additions to these lists and I'll add them. Also just want to give a quick thank you to Mariel Reed for her post on how Governments are Finding New Ways to Work with Entrepreneurs that helped me think about how to organize all the things that are happening.
For me, the new procurement options fall into 4 basic categories:
Government- initiated experiments and practices
Vendor and corporate initiatives
Two-sided marketplaces
The next frontier
Government initiated procurement experiments
Many of the programs highlighted in Mariel's article could fall in this category, so I won't recreate her lists, but there's more than just engagement with startups that governments are exploring. Most of the progress on this front has come on the federal level, and is now starting to trickle down to state and local practice. Here are some of the highlights:
Prizes and challenges: From Challenge.gov to local efforts, prizes and challenges are opportunities for non-traditional vendors to showcase new solutions, get funding, and potentially begin building contractual relationships. There are a ton of these initiatives, from single-day hackathons (unlikely to create lasting vendor relationships) to multi-month challenges (more successful).
Implementing new procurement playbooks and principles: The U.S. Digital Services' CIO Playbook is probably the best-known of these, and goes beyond procurement. It's being used as a guide by all levels of government. We're seeing state-level contracting being broken up into smaller chunks and design thinking being valued at the local level, too. But there's a long way to go before these best practices are widely implemented.
Startup-in residence programs: These are concrete engagements that sometimes lead to real contractual relationships (Hack the Beach resulted in CityGrows' developing a multi-year, multi-contract relationship with the City of Santa Monica), and the same has been true for many of the graduates of the Bay Area-based Startup in Residence (STiR programs). Civic Innovate's STiR program expanded this year to more than 80 challenges from governments across the country.  It's great to see so many organizations beginning to work with startups.
Cooperative purchasing organizations: Governments have been part of organizations such as http://www.uscommunities.org for a long time, and many rely on their collaborative negotiating power to get better deals on goods and services…but their business models may not be a good fit for technology procurement. Will it be possible to evolve them to support the next era of procurement?
CoProcure seems to be creating a marketplace of cooperative purchasing agreements already in place, which would allow more governments and agencies to make use of existing agreements.  Often though, these agreements aren't used by startups or new entrants into markets. We're looking forward to seeing the full product when it's out of beta – agencies are able to sign up now to test it out.
Vendor, corporate, and other outside initiatives
Contract aggregators and consultants: In addition to purchasing cooperatives (initiated by governments) there are contract aggregators and consultants (like Insight) who've built a business by easing some of the procurement and contracting process for cities like LA. Some some governments clearly see value in what they offer, and when they let governments reuse contracts that may result in significant cost savings — but it's of course not always transparent what the cost-benefit is for government users.
SmartProcure/ Gov$pend: This company helps vendors see existing purchase orders and contracts, allowing potential suppliers to track competitors and develop pricing strategy, because of the public nature of government contracts. Vendors pay to access this publicly available data that the firm has aggregated.
GovList helps governments with the front end of procurement; developing solicitation documents.
Will ProTech Innovation Labs (that's Procurement Tech!) sponsored by the Public Spend Forum, Dcode, and the Shatter Fund produce the next great procurement innovation company?  They hosted an event over the summer and are continuing to build out content and programs.
Two-sided marketplaces
Inspired by the success of two-sided marketplaces (AirBnB for temporary homestays, for example, connects travelers looking for lodging with individuals with space for guests, to the benefit of both and to the platform), several new companies are exploring whether this model can work for government procurement.
Avisare seeks to connect small businesses (particularly minority-owned business) into government contracts, redressing the imbalance in federal and state spending.
Govlaunch  has created a marketplaces where governments can read content about better technology and see which vendors are new, trending, and adding more solutions.
CityMart and Bee Smart Cities are each creating solutions-focused databases for governments to learn from and repurpose successful programs and procurements from others.
Atlas features infrastructure-focused solutions and companies.
Marketplace.City is another initiative that showcases civic success stories and vendor capabilities, and will be the home for stories about a new Innovation Ecosystem initiative from the National League of Cities and Schmidt Futures.
Professional organizations:
Did you know there are professional organizations for procurement officials? Based on the content on some of their sites, they're quite skeptical about using technology to improve procurement, let along innovating procurement to improve technology. Nonetheless, they will likely play an important role in disseminating meaningful procurement reform beyond major cities.
The International City Managers Association launched an online marketplace this year, where vendors are rated based on cost and solution type.
This article was originally published on CityGrows and has been republished with the author's permission.