Choice Energy Services: The Choice of Business Success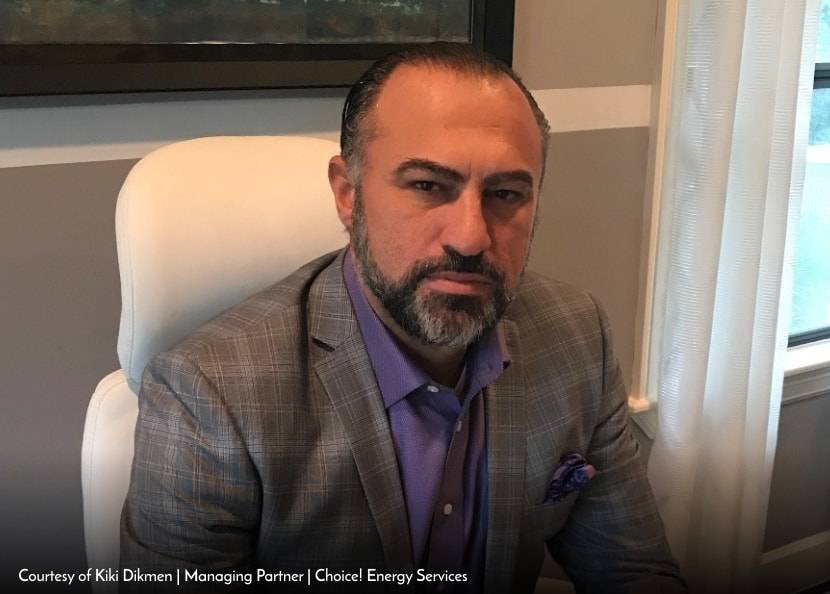 With an aim to better businesses through technology-enabled energy management solutions, Choice! Energy Services came into inception. The full-service energy procurement and utility management company with nationwide presence and a complete suite of energy management services, not only focuses on procurement; rather, it lays focus on optimum savings and value to its clients.
Choice boasts an a la carte program, which gives clients the opportunity to determine which services best fit their individualistic needs. The company continues to spread its tentacles by offering the following services: Strategic Power and Gas Procurement, Risk Management, Tariff Analysis, Budgeting, Utility Sales Tax Recovery, Utility Data Management, Engineering Consulting, Sustainability and Bill Pay. Additionally, Choice offers supporting services which include Demand Response, EnergyStar Certification, Arc Flash Study, LED Lighting, Regulatory Support and more.
The company is transparent and unbiased in its consultations and recommendations, thereby allowing clients to make smarter, data-driven decisions about their energy consumption and spending.
Delivering better results
Since its very inception, Choice has been striving to deliver better business results through incorporating technology as part of its solutions. Their journey has been a continuous learning experience as the needs of its vast customer base continue to change with time and market trends.
The company has established a name in the procurement industry under the leadership of Kiki Dikmen, who became the Managing Partner at Choice! Energy Services back in 2007. Under his management, Choice has grown from a local broker shop in Texas to a national consulting firm with two additional offices in New York and Kentucky. His 12+ years of industry experience in energy services has helped Choice achieve aggressive growth and maturity. He has created new roles and responsibilities and has redefined the organization's mission, vision and target audience.
Currently, Choice is experiencing a classic industry maturity transformation. Back when deregulation was introduced as a new concept, customers were unaware they could "shop for energy." This created a new layer of sometimes non-discerning intermediaries who created value simply by finding better prices than what the incumbent suppliers offered. As the market slightly matured, customers became aware of their choices in "shopping" for energy, which also included shopping for their brokers and consultants thereby sharpening the initial role and relatively low value of the intermediary space.
Fast-forward a few years, and the growing market and the ameliorating customer maturity is 01 02 The Choice of Business Success Kiki Dikmen Managing Partner Choice! Energy Services forcing all existing and aspiring players in the energy space to figure out where they can add lasting or unique value if they indeed want to stay in the business. Choice has always been on the forefront of the changes in retail consulting, and today the company delivers a consultative business model underpinned by proprietary technology and centered on creating long-term, ongoing and sustainable value.
An unmatched industry position
Choice leverages its access to wholesale markets through OTC Global Holdings, which is one of the largest liquidity providers to the NYMEX. OTCGH has one of the largest market shares of any firm. Through the common ownership, Choice offers valuable market knowledge about future prices for natural gas and wholesale power.
Additionally, Choice leverages EOXLive, a leading voice and electronic trading platform for OTC commodity markets. The system records all real-time trade data passing through OTC Global Holdings, which gives Choice the knowledge to be strategic in procurement decisions, as well as to be transparent across the retail energy spectrum.
Choice has also positioned itself to offer a comprehensive service through an award-winning active and intuitive proprietary online platform, CESConnect. The platform is offered in-house and allows large, multi-site organizations to find, track, manage and analyze utility data across regulated and deregulated regions nationwide, while assisting clients with sustainability and cost reduction initiatives. Choice recognizes that innovation and enhancements around CESConnect is the key for its organization's growth.
On a continuous surge to improve
Speaking about the procurement industry, Kiki mentions "The retail commodity industry is no longer just about procurement but rather a comprehensive approach. Companies are on a continuous lookout for solution providers and partners that can come in and address all clients' needs. This includes strategic procurement in deregulated areas, meter installs, forecasting, rate analysis, expansion projects, sustainability applications, utility data management solutions and much more."
Choice has positioned itself to offer a comprehensive service through its utility data management platform, CESConnect. Choice recognizes that innovation and enhancements around CESConnect is the key for its organization's growth.
With this in mind, Choice is on a continuous surge to improve its user experience by strengthening its mobile presence. The company has also witnessed a tremendous value in consolidating utility-level, meterlevel and submeter-level data to create a single-access platform across currently fragmented, piece-meal solutions.
Choice is active and licensed in all of North America's deregulated natural gas and power markets. It aligns each client's specific risk management objectives with strategically focused fundamental and technical market analytics. This provides clients with the requisite information and tools needed to make the most informed decisions about their future energy requirements.
In addition to these, Choice leverages the common ownership of OTC Global Holdings to empower clients to be price setters by ensuring price transparency into each market. This unique advantage ensures that clients are aligned with the best retail supplier.
A future filled with promises
In order to drive customer satisfaction and the continuous adaptation to digital age, Choice is dedicated to continuously building its strategic energy team that supports the rapid national growth by investing in employee talent and technology.
At a higher level, Choice is keeping a close eye on Mexico's energy markets not only because they are the indirect drivers for energy markets in the U.S., but also for potential business opportunities and expansion. Additionally, Choice aspires to continue to work with multi-site organizations with international presence to expand its global footprint.
Also, digitalization of energy infrastructure supported by national government initiatives and swelling concern to reduce carbon footprint could also turn the spotlight on 03 04 the energy management industry. Choice will remain at the forefront of new and advanced technologies and projects commercial energy management software to achieve vital prominence in the industry.
Choice continues to implement new strategies, products and services and corporate identity to better serve its clients. Choice is not only experiencing considerable growth and technological advances, but also a change to its competitive position. Rebranding makes this change visible for all employees, clients and stakeholders to keep us as leaders in the energy landscape.