The 10 Most Influential Women Making a Difference in Healthcare 2021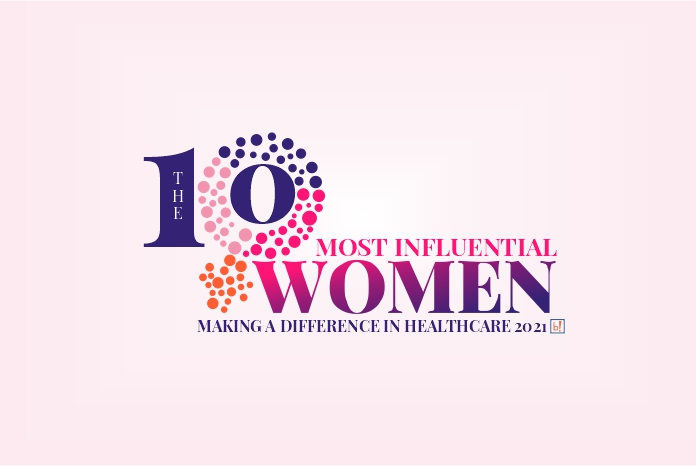 "You don't have to be a 'person of influence' to be influential. In fact, the most influential people in my life are probably not even aware of the things they've taught me." – Scott Adams
Influence is the capacity or ability to make an impact upon the reasoning and actions of others. At one-time, people believed influence to be an ethereal or supernatural substance, which moved from the stars and made individuals act strangely. Today we know, everybody has some influence, however it may not be adequate to inspire others or understand one's objectives and dreams. Nonetheless, what supports an individual's influence in the end is his character, conduct and honesty and the impression he or she makes in others. Wealth may get you influence, yet influence without character doesn't work over the long haul. People may do the bidding of affluent individuals to evade confrontation however may not really and readily be influenced by them, except if they earn their respect.
In this edition on influential women, titled, "The 10 Most Influential Women Making a Difference in Healthcare 2021" we are presenting influential women from healthcare who believe in inspiring others and leading them to better heights. We are highlighting those who are leading change and making a difference during these turbulent times. On the cover story of our edition, we have Dr. Marisa López-Teijón, Director of Institut Marquès. Institut Marquès owes its name to the family whose members have represented the center's unity and continuity throughout time. Dr Vicens Marquès i Bertran (Barcelona, 1895-1977) began practicing as a gynecologist in 1922, ninety-eight years ago. Around the end of the '80s, both the elder son, Dr Leonardo Marquès Amorós, and Dr Marisa López-Teijón, initiated their activity at Institut Marquès. They introduced very advanced techniques for the time, such as surgical and diagnostic hysteroscopy, and improved the already existing assisted reproduction techniques.
Apart from this, we have Jahanara Miotto, President of Metrendalytics; Shawnnah Monterrey, Founder and CEO of BeanStock Ventures; Debra Griffin, Founder, PPXTEC; Lisa Druxman, Founder, FIT4MOM; Olga Grudniak, CEO, Biolumo; Aimee Madden, CEO, CliniShift; Dr. Tania Martin-Mercado, CEO of Phronetik; Nancy Howell Agee, CEO of Carilion Clinic and Lynn Fischer, CEO of Title21 Health Solution. Don't forget to check out these as well.
Without further ado, let's begin already. Happy reading!
Human fertility has been declining all over the world since the last few decades now, including in both developed and