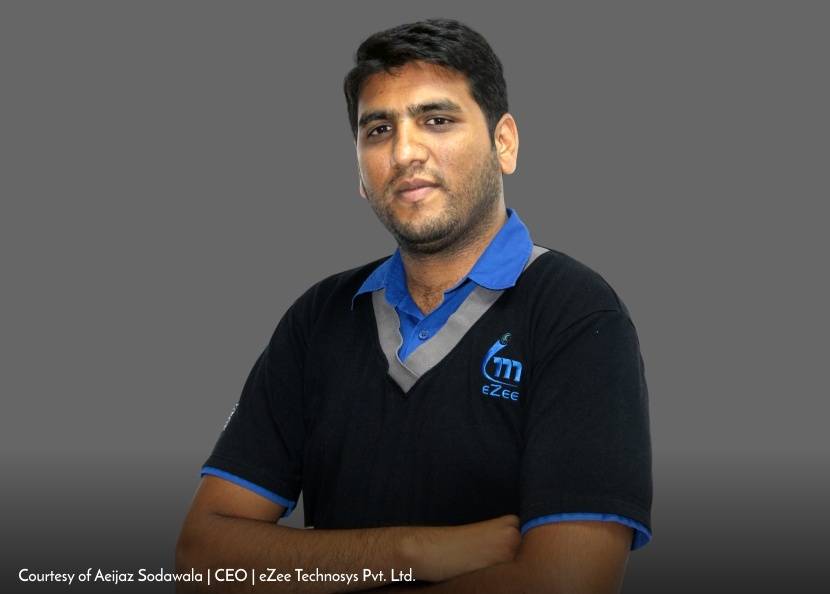 Technologically Innovative
The current disruptions in the hospitality industry majorly revolve around the industry being aware of the benefits of technology in growing their business. The industry currently involves the struggle of business owners to go for the ideal technology. On the contrary, machine learning, artificial intelligence and smart technologies are taking over the industry like a raging storm. Many of the advanced businesses are welcoming chat bots, customer service through robots, and a lot more. As the competition is increasing day-by-day, it becomes challenging for the industry to stay ahead in the market. Attracting guests has become difficult and focusing on online reviews has become important. Technology, which was previously a luxury has now become a necessity. Setting an example for the industry is a leading hospitality technology provider – eZee which is running technology awareness campaigns for the industry by organizing on-ground events in several cities of India, as well as other countries like Bahrain and Nepal. The company is familiarizing the industry with the role of technology in their business growth and encouraging them to give it a try.
A revolution that started through cutting edge technology
The story of eZee's innovation sets about from 2005, when the founders decided to bring in a revolution in hospitality industry through cutting edge technology, making it easy for the hospitality industry to get in pace with tech savvy world. The result was the foundation of eZee Technosys Pvt. Ltd. and kick-start development & launch of eZee FrontDesk – desktop based Property Management System. Eventually the team behind eZee went to develop a complete range of integrated hospitality solutions that caters to all big and small requirements of hotels and restaurants. This includes, a cloud based property management system (PMS), Booking Engine, Channel Manager, restaurant Point-Of-Sale software, Online Hotel Reputation Management Software; along with digital restaurant menu, online feedback collection system, mobile app builder as well as custom website designing for hoteliers. Over the time, an attention was given to the importance of partners to cover vast geography globally, which resulted in eZee expanding its network through channel partners.
Today, the company caters to the needs of all kinds of accommodation providers viz. hotels, resorts, serviced and boutique apartments, hostels, B&Bs, guesthouses, inns, motels, lodges as well as chain hotels; besides providing restaurant management solutions to cafes, restaurants, bars, bistros, bakeries, and such likes. eZee has 10000 users spread across more than 160 countries, which has been further solidified by its vast network of 200+ channel partners. Beginning the team with just the two founders and a small office, eZee now holds a strong infrastructure. Being a customer-centric organization since the inception, eZee's major focus lies on providing top-notch service and experience to its users through technology, 24×7 live support, easy on-boarding and implementation, and product training.
Currently, eZee helps hotels focus on increasing their direct as well as channel bookings through booking engine and simplified inventory distribution. The company is enabling them to handle their operations on-the-go through its complete hotel management mobile app. One of its recent launches of Critique – online reputation management software will be helping hoteliers touch a neglected aspect of hotel management, online reviews. Also, the new cloud-based POS is helping hundreds of F&B businesses manage their operations right from their tablets, from anywhere, at any time. Affordable pricing, 24×7 live technical support, unlimited free product training and 100% implementation and on-boarding are some of its prime benefits over competitors, to facilitate the industry in adopting the technology without much hassle.
Constantly evolving to meet the ever-evolving demands of the industry
eZee is constantly evolving with the progressive demands of the industry. Since its focus lies in providing ultimate user experience, the company is continually looking for avenues to introduce breakthroughs in the market. Following are the breakaway services eZee is providing in the hospitality bracket:
Regionally compliant technology: The company is open to develop or alter its solutions as per the local statutory requirements and regulations. Until now, the team has developed regional compliance for IRD Nepal, GST India and Malaysia, Green Tax in Maldives, Government Statistical Reports for Panama and Iceland, ROP integration for Oman, VAT compliance for UAE, and several more.
Seamlessly integrated solutions: All of its solutions are completely integrated with each other, making eZee one of the very few companies in the market to provide a complete package of hospitality technology. Hotels and restaurants do not need to go through any hassles of multiple databases or vendors, as they get everything under one roof with eZee.
350+ third-party integrations: eZee's solutions are integrated with more than 350 third-party hardware and software like Keycard Door lock, PABX call accounting, Financial accounting, Payment gateways, OTAs, SMS gateways, cash drawers, finger print readers, passport scanners and many more. These integrations streamline the day-to-day operations of our users. Besides, the company is also open to integrate with such local third-party hardware and software.
Apart from this, eZee is constantly upgrading itself with the latest technology, providing affordable solutions and reliable OTA connectivity, which makes it one of the widely accepted company across the industry.
A vision that started in college
The founders, Vipul Kapoor & Hitesh Patel were classmates during their masters. Both of them had a vision to provide something commendable to the industry. Beginning from a small office in Surat, they started with a concept of on-premise hotel PMS, learning from thorough research and development, testing and failures. Establishing eZee from a city like Surat was backed by a dream to create a company where the IT industry can gather and work together to develop something exemplary. Today, they're giving opportunities to more than 200 team members to build their careers and grow exponentially; and serving their customers and partners without any hindrance. They decided to be a bootstrapped company so that they can focus on their products, processes and services in order to stay competitive in the industry against other funded players who're majorly focused on customer acquisition through discounts.
An example of how presence of mind and grasping power can help you achieve your dream
The company's CEO, Aeijaz Sodawala joined eZee as a support executive around 10 years ago. His grasping power and presence of mind have been a great asset for him in reaching at this position today. Taking initiatives, getting involved in overall operations and going to its root-cause and solve a problem has always been its forte. He played a principal part in setting up eZee's regional office in Malaysia, and making it a success. As a CEO of the company, Aeijaz looks after structuring team to limited tasks, creating many new leaders, expanding the team and moving forward with optimum resource utilization and understanding the future needs of the industry with thorough foresightedness and planning the future plans and company objectives accordingly. Moreover, Aeijaz is not just following the mob, but he is doing things that truly affect the vision of company.
"If the world has to expect from us, we will keep creating amazing solutions for our customers and opportunities for our team. We can see that artificial intelligence, machine language and block chain are taking over as one of the upcoming technologies in the industry. Using these technologies and constant innovations in our solutions to bring breakthroughs in the industry is a part of our growth plan for the upcoming years," says Aeijaz on the company's future prospect.
Reach out to them on https://www.ezeetechnosys.com