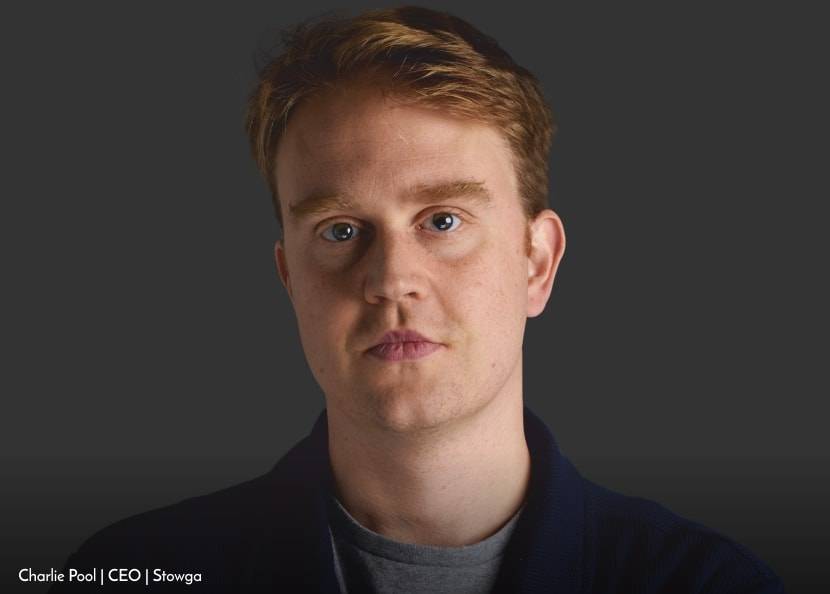 Stowga: Search, Compare, & Book
For years there has been a recurring question concerning how retailers can meet today's demand for instant gratification and production innovation, without incurring the untenable business cost. From same day delivery to low-risk business expansion, every aspect of the retail model requires flexibility and agility. While every other aspect of the logistics model is agile and responsive, retailers are, in the main, still constrained by five, ten, even 15 year warehouse leases.
The inflexibility of warehouse deals becomes ever starker given the incredible flexibility achieved through every other part of an intelligently optimised supply chain. Retailers are able to respond incredibly quickly to changes in exchange rates, demand and market opportunity by shifting suppliers and adapting logistics routes – yet the warehouse operations are still fixed. The result can be huge swathes of expensive, empty space; or business opportunities that cannot be grasped due to a limitation of available space.
This inflexibility within warehousing is also in clear contrast to the flexible business models adopted across other areas of commercial and residential property. From short shop leases, including pop-ups, to 'pay by the desk' office space, or even Airbnb, the way organisations and individuals can utilise property has changed, radically. Surely it is time to apply similar thinking to the warehouse market.
Stowga is the World's Warehousing Marketplace, the most transparent platform to buy and sell warehouse space and services. Effectively, Stowga is a non-asset based 'match-maker', matching companies with available warehouse capacity with those that need additional capacity without committing to long-term fixed overheads. It's sort of an extension of the 3PL storage model, but without being constrained to a 3PLs warehouse assets.
In addition, it also provides a chance to embrace new market opportunities and trial new ideas with minimal investment and minimal risk.
Making customers rethink how they build supply chains
Charlie Pool, the CEO of the company, founded Stowga after a career at JPMorgan where he was the first hire for a new commodities business focused on project finance, derivatives, and principal investments. The business grew to a team of over 350 globally with offices all around the world in just three years. After working on several technology investments for JPMorgan, Charlie began investing in startups before leaving finance to work for a startup, a P2P lending platform called Trillion Fund where he was the Chief Commercial Officer.
It was whilst advising an asset management firm that had a pan-European industrial real estate fund that the idea for Stowga came about. Charlie founded Stowga in 2016 with the goal of revolutionizing supply chains by focusing on the weakest link in the chain: warehouses. Stowga is now the leading on-demand warehouse marketplace. By creating a liquid warehouse marketplace, the speed and simplicity – with which Stowga allows customers to search, compare, and book warehouses – is allowing customers to completely rethink how they build supply chains.
Helping companies make the most of their warehousing assets
It's been two years since Stowga's foundation and it has already raised $2.5m in seed funding. The company has been publicly recognized several times, winning the WIRED Retail Startup showcase in 2017, as well as the DP World Supply Chain Disruptor award in 2018. But what makes Stowga a success is the connection that it has enabled thus far or how it has helped KFC end the great chicken crisis in the UK.
Stowga has helped Nichols, a drinks company, expand their distribution network from 3 large distribution centres to 14 smaller regional sites, that's 100% flexible. This got them closer to their customers, reduced delivery times, reduced driver and fuel costs, and reduced fuel emissions. This is important when companies are competing more and more on delivery times to meet customer expectations.
Stowga has also been a huge cost and time saving option for both pi-top (Computer Science and STEAM learning tools using Raspberry Pi) and Diamond Logistics (a 3PL), taking the process of identifying, contacting, and signing new customers from 16 to 2 weeks – and has enabled both parties to grow jointly through this perfect match.
Disrupting the industry with an innovative platform
The warehouse, the brick and mortar cornerstone of the supply chain is being disrupted. The 'sharing economy' is here, with the rise of flexible warehousing with Stowga. Due to the growth of e-commerce, the need for warehouses is growing: every $1bn spent online requires an additional 750,000 sq. ft. of warehouse space – with an existing 500 million sqft of industrial space in the UK alone.
"In the UK, the average length of an industrial warehouse lease is just under 7 years, representing a significant commitment in a world of flexible, agile supply chains. Everyone thinks the industrial market is supply constrained. It isn't. There is hidden enormous spare capacity in the system, and it's accessible through Stowga," says Charlie.
The average under-utilized space by a warehouse is ~25% across the year. And there are already over 4,000 warehouses available on the Stowga marketplace, from small family run businesses to industry giants including CBRE and Asda (a Walmart company) along with new ones that are being added every day. That equates to millions of free sqft that could be used.
"We're in a multi-billion market that is in need of a change. Every actor (retailers, real estate, and startups) recognizes this and the question really is who will set up as a market leader first and lead in key territories. We've built a fantastic team of brilliant talents, all working closely together to build a fantastic product that answers the market need while being sustainable in the long term." Charlie concludes.
Reach out to them on stowga.com