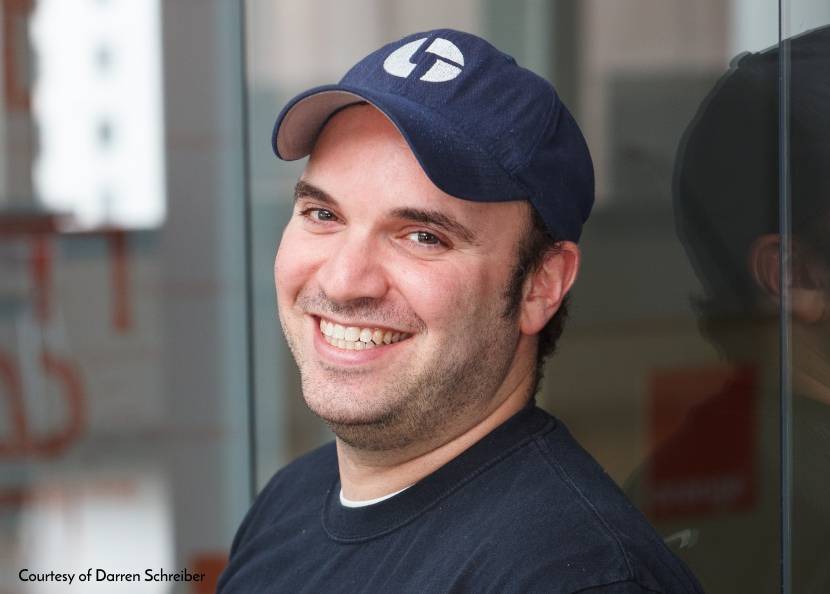 Revolutionizing Business Communications
Revolutionizing Business Communications: The phone network has always been a black box to the outside world. Before Anonymous and LulzSec, before logins and passwords, and warez bulletin boards, before everything, there was phreaking. In the 1960s, the first wave of proto-hackers emerged, and figured out ways to scam the only truly massive electronic network in existence at the time: the telephone system. People realized that the 2600Hz tone could be used to convince the system that your call was on an idle line and in essence make free phone calls. For decades thereafter, pranksters, tinkerers, and anarchists shared the latest ways to fool automated systems into giving them free calls and unapproved access. Until well into the 1980s, waves of system-crackers built little DIY devices ("blue boxes") that could emulate phone-company signaling tones.
This is a story of two telecom fanatics, who envisioned connecting and empowering everyone to create a world where business communications aren't complicated. With that vision in mind, a VoIP software engineering company, 2600Hz Project, was formed backed-up on their past experiences and interactions with the community behind "blue boxes". Read-on to know about how an open-sourced core platform, bestowed upon the ability to gain insight into the underlying network and power current and future technologies/applications.
The VoIP revolution is here
"It was the best of times; it was the worst of times." These opening lines in the classic 'A Tale of Two Cities' pretty much sum things up in 2600Hz's case. The time when you start getting an unexpected boost in the business, makes it a great period in the life cycle of your product/software/application. At the same time, you will experience times when the performance of your application drops drastically and the server crumbles. This is not a desirable state to be in when your business is growing. The ability to scale is crucial — not only being able to scale things up when the business is up but also scale down when the load goes down. The key idea here is to distribute your network with multiple servers, so that if you actually build a cluster of servers together and then put it in multiple data centers, the system will always be up and running.
The company primarily focuses on reducing operational costs for carriers utilizing bleeding-edge technology that has only been attempted in other industries. From self-scaling to fully redundant API driven hosted systems, companies can now compete with "the big guys" for a fraction of the cost. 2600Hz modernizes the way businesses communicate with a Unified Communications VoIP platform to suit Small Businesses, Resellers and Enterprise clients.
Like all great stories, this one too, started at a bar
It was a regular evening for an Multinational Corporation (MNC)-sales-superstar Patrick Sullivan, now the COO and Co-Founder of 2600Hz, until one of his old friends Darren Schreiber, present CEO and Co-Founder of 2600Hz, approached him with a great idea that would disrupt the telecommunications industry. Patrick, with the final sip of his cocktail, gave his career a brief overview. He was managing a large sales team for a Fortune 100 company, where he worked to bring the techniques and skills that he learned in Computer Science to build the business world. However, his stagnant job made him uninspired after each day at work. Darren's enthusiasm on starting a business—which undeniably came with real challenges—seemed like an exciting and wild ride for Patrick. Eight years thereafter, 2600Hz has been an incredible journey for Darren and Patrick, and an inspiring endeavor for the rest of the world.
They had the idea and the intellect, now the young entrepreneurs needed some financial backup along with a valuable source of guidance and consultation. Among the chaos of app-builders and API developers, there stood the 2600Hz Project with a broader vision to have an actual business phone platform with interconnected APIs. However, they had a hard time convincing capitalists to look at the bigger picture. In the end, 2600Hz came out to be 100% bootstrapped and a completely employee-owned, burgeoning telecom company.
One day, while working crazy hours and sacrificing lifestyles to save money, they got the game-changing phone call from a major carrier—Deutsche Telekom. After a meeting at the MNC's Menlo Park office, Darren and Patrick grabbed their first major consulting project with one of the biggest telcos in the world. This worked as a throttle for the 2600Hz Project and the duo could now focus on building their product—a cloud-based telephony platform that combines the various switching functionality all into one distributed system.
Forget worrying about the glitches in your switches
Scalable switches like Broadsoft and Metaswitch could handle volume, but had a very closed architecture and was expensive to get started. The open source world (FreeSWITCH and Asterisk) had an Open Architecture (you could make very custom experience) but were designed for a single server and your operational cost went through the roof at scale. The 2600Hz company aimed to hit both targets – massively scalable cluster technology with Rest APIs for every function so that you have the ability to make a very custom experience for your end user while scaling at a fraction of the cost.
Darren and Patrick gathered a team of experienced telecom engineers to build a truly clustered solution that could handle the large-scale capability of a carrier grade switch while keeping it open so users could build their own integrations. Karl Anderson, the CTO and Chief Architect at 2600Hz, joined the duo as a core design engineer of the 2600Hz Platform. An engineering/ fanatic known as the jack-of-all-trades for all things VoIP, Karl has contributed majorly to the 2600Hz project. Their product's distributed technology is their pride and joy. This has prevented outages for large companies that got hit by natural disasters while allowing them to scale worldwide.
Some of their major technological breakthroughs include:

o          Mobile – They partnered with Sprint to connect to their network and allow their customers to have a white-labeled MVNO offering.
Features such as Call Recording, Call Parking, Extension Dialing, etc…  can all be enabled using the native mobile dialer, and integrators such as SalesForce and Hubspot are linked to the mobile device without the use of an OTT application.  Hence a sales rep in the field can use their mobile device naturally and have all the data logged into Salesforce, record the call if needed and allow remote workers to see when the sales rep is done with their phone call.
o          Call Center – They have built out Call Center to handle all forms of media (voice, SMS, Tweets) while exposing the agents, manager, and administrator settings so queues can be managed as efficiently as possible. Call Center is specifically stacked to handle and manage large volumes of incoming/outcoming calls, making sure the call load is distributed equally to prevent downtime. The Call Queues are API drivin so you can integrate with other programs in and outside of the platform, hence an agent can answer calls, respond to texts, and even Tweet back to customers.The future of customer communications is ever evolving so having an underlying technology that can grow with your need is paramount.
o          Developer Tools – Rest APIs, WebHooks, WebSockets, Voice, Video and SMS are just some of the standard features and tools that developers can use to create dynamic applications.
Nowadays, companies require the ability to build out a particular experience via APIs (CPaaS). The 2600Hz Project provides a scalable clustered technology that is all API based so clients can integrate with their existing platforms, or build on top of KAZOO to create a customized experience.   They have the advantage of using the latest and greatest technologies to lower the cost of scale while bringing in bleeding edge technologies (Webhooks, Websockets, WebRTC). Since rival platforms were built before these technologies were adopted, they're using outdated technology. Because of this, they can't compete with 2600Hz on price and can't offer many of the features customers need. Furthermore, their closed architecture and lack of APIs can hinder their clients from competing in the evolving world of dynamic communications.
Today, 2600Hz is an award-winning company offering voice, data and messaging services to millions of users globally through their flagship platform – KAZOO. Kazoo, the revolutionary open-source platform, is a thoughtfully engineered mixture of tools built by leaders in the telecom industry and implemented to offer a feature-rich enterprise telecom solution. Its unique multi-tenant architecture is distributed and highly scalable, with flexible deployments and dynamic call control managed from one simple, intuitive interface.
The Urge to Innovate
From their humble beginnings to today, being a brand offering the power of VoIP infrastructure to their various national and international clients, the 2600Hz project is a truly inspiring journey in itself. The founders have been presenters of their innovative ideas on various conferences including the TechCrunch Disrupt. The company also organizes an annual conference named KAZOOcon, which brings together developers, managed service and internet providers, carriers, and telecom evangelists to shape the future of communications, discuss evolving technologies and share best practices to help the telecom community. The wall-of-fame at 2600Hz boasts the "Core Award" by Telecom Council, SPIFFY AWARD, and the "Top Innovator" award by DeveloperWeek.
Based in San-Francisco, California, 2600Hz has expanded to offer a full enterprise-PBX, a hosted out-of-the box version and a variety of support and monitoring services as well. For developers building their own telephony apps, 2600Hz offers 100+ APIs that gives them full access to the building blocks of the entire platform. Whether it be voice, video or SMS, 2600Hz enjoys simplifying and modernizing the cryptic black box of telecom.