Matching Audiences to Locations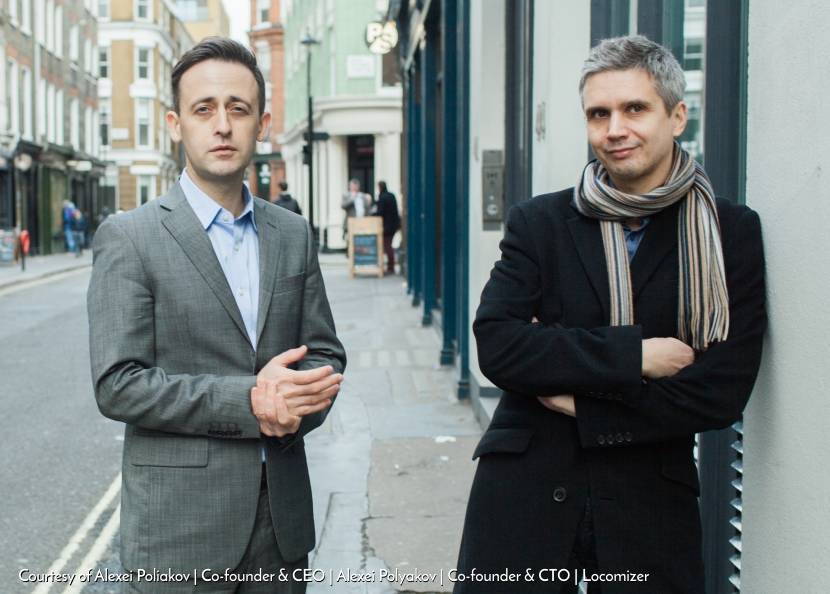 Matching Audiences to Locations: Let's picture the Internet marketing landscape 10 years ago. It was a clutter of ad items, every one of them competing to be the loudest voice in the room. At the point when brands started to acclimate themselves with geo-targeting and the possibility that they could customize messaging based on a potential client's location, it seemed an appealing alternative. Here was an ad strategy concentrated on relevance. An approach that made sense.
It's these qualities that have kept geo-targeting going solid in the years since. Case analyses and industry articles frequently tout its advantages, from boosting conversation rates to expanding ROI. In any case, a marketing plan can't flourish if it doesn't develop, particularly in a digitally dynamic environment. Reaching consumers through the desktop is no longer a sure thing, and their inclination for an omni-channel experience requires a strategy move.
Enters Locomizer with biology-inspired, patented mobile user profiling technology called AffinityBI, which is revolutionizing personalized targeting. It translates individual historic geo signals into user interest profiles – a new way to understand a user's affinity to real world activities. These can then be used for relevant targeting and recommendations to maximize marketing ROI.
Helping everyone achieve better results
Locomizer proudly serves outdoor advertisers, global advertising agencies, brands and media owners. Having proved the effectiveness of its technology in advertising sector, Locomizer has leveraged its competitive advantage of being cross-market agnostic to enter other markets that can benefit from location intelligence solutions that understand consumer behavior for business-to-consumer marketing, business intelligence and analytics. These include but not limited to e-commerce, mobile payments, insurance, retail, security and surveillance, crowd management and urban planning markets. Locomizer's technology fits with a confluence of windows of opportunity. It enables companies to be more cost-effective in achieving better results when measuring message impact reaching the right audiences.  Additionally, Locomizer's Audience Discovery Platform is GDPR compliant by design in contrast to multiple US-based competitors who were not and have retreated from the European market.
When working with the advertising industry, the founders had a eureka moment and realized that the Locomizer technology of user and place profiling would solve their everlasting goal of making their advertising relevant to target audiences by matching Locomizer profiles with the right message (WHAT) at the right moment (WHEN) and at the right location (WHERE). They liked the advertising industry as a test bed for their technology because advertisers were open to innovation and willing to pay for data-driven solutions that delivered good results and gave them a competitive edge to discover their target audiences. That is why the founders initially chose this vertical as the entry point for proof of concept trials to prove the effectiveness of their location intelligence platform before expanding to other sectors such as real estate and retail.
An accidental mail that paved way for a future leader
The story of how the founders of Locomizer, Alexei Polyakov and Alexei Poliakov met is quite funny and coincidental at the same time. It was meant to happen, and when it did, the foundation of Locomizer was laid. They both got to know each other by accident thanks to their identical names. At the time, they had email accounts with just one letter being different and, inevitably, the email intended for one Alexei ended up in the other's inbox. Realizing the error, both connected and, after laughing about this coincidence of their names, the duo started to chat about interests and professions. Subsequently, they talked about Alexei's business acumen in mobile, wireless and telecoms and his idea of collecting geo signals from mobile devices to analyze this data to better understand people's behavior in the physical world. Agreeing that the concept filled a much-needed gap, they bootstrapped it for more than a year in their spare time. Eventually, they decided that if they were to create a successful business, it required full time commitment and proper investment. Thus, they applied to several start-up accelerators and incubators and were accepted by Collider, a London-based B2B accelerator who provided initial financing and mentoring. They took a daring step, quit their full-time jobs and started a new journey (and new names) as Alexei (in London) the CEO and Alex (in Tokyo) the CTO.
Since then, Locomizer has steadily grown from two cofounders to a ten-member strong team that is highly motivated to execute their vision of building a global geo-behavioral interest solution. Team members have a perfect and complementary mix of business, technology and scientific backgrounds and strong domain expertise in mobile, algorithms and behavioral science.
Simple and intuitive dashboard focusing on usability & people, not paper.
Locomizer's patented consumer profiling technology puts anonymized location data through behavioral algorithms that make precision targeting possible by matching content with the right audiences in the right locations. Its key competitive advantage is having strong and innovative IP that the company has patented in the USA and Japan. Locomizer has invented a new method of audience discovery and segmentation (that is GDPR/EU data protection laws compliant). "We believe that people's location reflects their identity. In other words, our real-life interests and preferences are a product of our local footprint. Our solution analyzes behavior (where and how long you spend your time) to understand your real-life interests and preferences and match them with relevant services and offers," Alexei says.
Locomizer's Audience Discovery Platform dramatically enhances the way that companies can discover and segment places, audiences and demographics, anywhere in the world!
TARGETING: Locomizer's proprietary consumer profiling technology is revolutionizing audience discovery and targeting. The platform tells you where and when a target audience spend their time so that outdoor physical or digital advertising can be placed in the most effective locations at the most appropriate time and day part, anywhere in the world.
MEASURMENT: Each person's profile is entirely unique, and contains location-time information and proximity indexes, which Locomizer makes equivalent to behavioral patterns. By comparing profiles, Locomizer can find those with similar behavioral patterns, and establish a rank of similarity for matching people. Not only can the platform define a profile for each person, but can also define a profile for groups of people.
ANALYTICS: At Locomizer, they believe it is not enough to build geo-location profiles based just on where someone is, or has been. It's about what that place represents to them, who else is there, and where are they going next. The irrationality of human behavior makes these insights very hard to predict for most artificial intelligence and machine learning analytics tools. Locomizer deciphers irrational human behavior because our artificial intelligence is based on natural science and biological behavior. The platform then provides enhanced and supercharged behavior analytics.
PRIVACY: Locomizer creates profiles without the need of 1st party data, user ID's or telephone numbers. The user interest profiles they create are accurate but totally abstract and therefore Locomizer's data is GDPR compliant. They can take publisher or operator 1st party data and transform it into Locomizer user profiles which they can resell to advertisers without contravening privacy policies or laws.
POINTS OF INTEREST: Locomizer maintains and constantly improves its proprietary database of points of interests that is used in order to pin-point each Lat/Lon/Time reading from individual historic records on a map to identify and understand the surrounding context of a place.
DATA-AS-A-SERVICE: Locomizer's ADP researches and discovers relevant audiences for planning of Out of Home (OOH) and digital ad campaigns. It's a dashboard self-service tool that can be provided on an individual or company-wide subscription basis. The ADP provides detailed, rich and contextual knowledge of any given place at certain points in time. The platform is currently available in UK and Ireland to select customers.
Revolutionizing personalized targeting
Talking about AI, Alexei asserts, "Our contribution to pushing the AI acceptance by our customers is in proving that Locomizer technology is picking up where AI left off – that is, explaining and predicting the irrationality of human behavior. Locomizer IP is built on the idea that collectively, crowds of people move through their days with a singular intelligence – the sum of all intent. With millions of individuals making up the collective intelligence as a 'system', we can isolate sub-systems and better understand human behavior by location."
"Validate the business idea with prospective customers as soon as possible. Get their initial feedback and incorporate it into your MVP.  Finding a product/market fit earlier and generating first revenue will give you a stronger hand in negotiating the company's valuation with investors when you need investor money to grow the business on your terms," advices Alexei to young entrepreneurs in this sector.
Going further, Locomizer has a solid plan to bring its technology to the market by developing and launching a cloud-based SaaS product to provide detailed, rich and contextual knowledge of any given place by the level of customer interest to a certain activity at certain points in time.
"Besides we are very serious about investing time and resources into ongoing R&D of location intelligence and related areas of AI, machine learning and blockchain technologies. We are working on several promising ideas and aim to patent them in near-term," Alexei concludes.