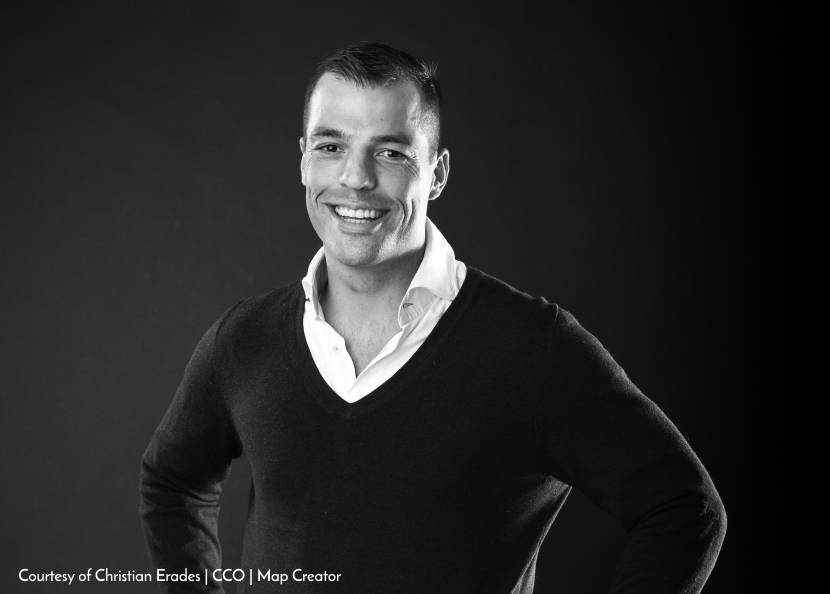 Mapping Made Easy
Mapping Made Easy: We have used maps for more than 13000 years. A map which illustrates geography, gives direction, identifies precise landmarks and helps achieve various other goals, is essential for one specific reason – it is very useful. It is therefore maps translate well as infographics and offer familiar illustration that your audience can identify with. Irrespective of whether you're sharing information on regional, national or international level, maps can always help you express data in an engaging and visual way. With visuals becoming a preferred method of reading for millennial generation, incorporating maps is the ultimate solution to convey a location-intensive narrative.
Enters Maps4News – the perfect solution from MapCreator providing robust maps for alternative use in any sort of online narrative piece from news to stories. Having licensed HERE maps for use in their API, Maps4News is an essential map service where journalists can create mapping content for editorial platforms like newspapers, magazines and their websites. The company is already working with more than 100 publications across the world, including De Telegraaf in The Netherlands, Süddeutsche Zeitung in Germany, the Financial Times in the UK, and the Washington Post and CNN in the US.
The perfect companion in the digital landscape
Maps4News provides a variety of map types to choose from that be created to support your article perfectly. Maps4News's most exciting map model is undoubtedly the "dynamic map" model. These maps are the most interactive, allowing for clickable locations, complete with built-in descriptions of the highlighted points of interest, and pictures to call out specific features one might find there. Next is locator model which is widely used to highlight particular areas within the context of the bigger picture. Simply putting, consider if you wanted to show secreted places throughout New York City, then you can highlight these within the confines of the city limits. When you are typing in a location, Maps4News gives you various region options to decide which works best for your piece. Another map type is annotation map, which is primarily used for exploration or tourism articles, because these maps allow you to highlight various areas using icons, arrows and various other functionalities that help you make a simple map more interactive and engaging. On the whole, the varied range maps with which Maps4News operates, is the reason why it is the perfect companion in the digital landscape, allowing maps to be visually interactive and fun.
The journey and the rise from beyond exclamation
Maps4News's parent company is Falk – a large cartographic company in the Netherlands and Germany. Around 15 years ago, the company decided to automate their production environment for the rapid definition and automatic generation of high-quality cartographic output, and to ease this process they needed a workflow tool. Soon, the team developed cartographic production software which proved its significance instantaneously. This software turned out be very useful for the company as it allowed to acclaim the biggest part of the cartographic market in the area and also the reduction in costs and manpower.
Fast forward to 2007, with Christian Erades joining the team, MapCreator was founded as a new company to help other companies with this mapping solution. After helping different kind of markets with its mapping technology, the team started to work more and more with newsrooms. By working closely with the newsrooms, the team reinvented its mapping platform and made it a perfect fit for newsrooms helping them with all their editorial cartography needs. And that's how Maps4News was started as the mapping service to the news media industry. At present, more than 300 companies are using this Maps4News, ranging from national newspapers to all kinds of newsrooms like broadcasting, local news and news websites. Maps4News is also used by real estate companies, touristic publishers and legal oriented companies. The Maps4News support team is dedicated to help all its users in the best possible way and nowadays the company also has a journalist on board helping with featured content on top of the maps for relevant news stories. This all in an easy and accessible online map tool.
Dedication to take the extra mile for clients
Talking about the young and dynamic team, everyone shares the same vision and love for mapping. Everyone works passionately with a strong focus on journalism and dedication to take the extra mile to help all its users on the platform to get the most out of our mapping capabilities. Moreover, Maps4News's strong connections with its world-wide local representations helps the team to give the most to its user base and make sure they stick with the company for a long time.
There are numerous advantages of using Maps4News tool and the news editors and journalists are surely using it to its fullest. Below are some of the advantages that Maps4News provides:
Create detailed maps of every location in the world: Maps4News allows anyone to create basic story locators or data-rich map visualizations with the best mapping data in the world.
Use your own brand and design elements: Maps4News can design everything for you from colors to fonts, labels and markers to match your visual identity and publications.
Visualize your data: With Maps4News, you can visualize your data by uploading or copying & pasting your spreadsheets and databases (Excel, CSV's).
Export to various formats: Maps4News gives you the option to annotate and export maps dynamically to various formats including static images. (SVG, PDF, EPS, PNG, JPG)
Publish on every device: With Maps4News at your help, you can use responsive embeds and powerful downloads, and publish your production-ready maps in minutes.
One place for all your maps: Maps4News has the most fully featured and detailed map editor available online. You need a detailed street map? A country map? Print or online? Maps4News got you covered!
So, what does the customers have to say about Maps4News's services? Let's see!
"Having a tool like Maps4News allows us to get the state-of-the-art maps without having a cartographer or graphic specialist on staff. We went from having no mapping in our papers and on our web sites, to using more than 100 in many of our publications last year. This wouldn't have been possible without Maps4News." – Jon Wile, ACBJ
"Maps4News is an easy to use interface that has taken hours off our weekly map production time. They are an extremely dedicated team, who are constantly improving their products to make sure they deliver exactly what the customer needs for their tool." – Steve Bernard, Financial Times
When asked about the future prospect of the company Christian said, "Our future focus with Maps4News is to help them with editorial content. So not only a tool that helps the newsroom but also the data and stories on top of them making the maps fit to actual leading news items. We see more journalistic content in our featured maps, improved functionality and a better integration into newsroom workflows."